Pumpkin Pie
8-10 people
We've used sweet butternut squash to make our pumpkin pie, which has plenty of spice and a little hit of cognac to warm it up
Ingredients
225g plain flour, plus extra for dusting
85g caster sugar
Sea salt
110g cold unsalted butter
3 egg yolks
2 tbsp cold water
FOR THE PUMPKIN PIE FILLING:
800g butternut squash
150g caster sugar
Sea salt
1 tsp ground cinnamon
1 tsp ground ginger
¼ tsp ground cloves
¼ grated nutmeg
2 eggs
200ml double cream
2 tbsp cognac (optional)

Method
1.
Start by making the pastry: sift the flour into a bowl. Tip into a food processor. Add the sugar, a pinch of salt and chop in the butter. Whizz together to make a fine, sandy textured mixture. No processor? Put all the dry ingredients in a bowl and rub the butter in with your fingertips to make crumbs.
2.
Whisk 2 of the egg yolks with 2 tbsp cold water. Add to the flour and pulse (or stir together with fork), then keep adding more till the pastry comes together. Turn out and knead gently to make a smooth, round ball. Wrap and chill in the fridge for 30 mins-overnight.
3.
Bring a large pan of water to the boil. Halve the butternut squash. Scoop out the seeds. Deseed it. Chop into small chunks, around 2cm across. Add the squash to the boiling water. Simmer for 15-20 mins till the squash is tender when you push in a skewer. Drain and leave to drain in the colander.
4.
While the squash cooks, dust your work surface with a little flour. Roll out the pastry to make a 30cm wide circle. Roll it around your rolling pin and use it to line a deep 28cm loose-bottomed tart tin. Chill in the fridge for 30 mins. Heat your oven to 180C/Fan 160C/Gas 4.
5.
Line the pastry case with baking paper. Tip in enough baking beans, dry rice or pulse to fill that tart tin. Bake for 30 mins till the pastry is dry when you lift up the baking paper and peak. Whisk the remaining egg yolk with a little water. Lift the paper and beans out of the pastry case. Brush the pastry with the beaten egg. Bake for another 15 mins till pale golden. Take out of the oven and set aside if it's ready before your filling.
6.
While the pastry case bakes. Tip the squash into a food processor and blitz to make a puree (no processor? Press it through a sieve into a large bowl). Add the caster sugar to the processor with 1 tsp each of the cinnamon and ginger, ¼ tsp ground cloves and grate in ¼ nutmeg. Add a pinch of salt and blitz together. No processor? Beat everything together with a wooden spoon or electric beaters.
7.
Beat the eggs and add to the processor with the double cream and rum or cognac, if you're using it. Pulse one last time to combine (or beat together).
8.
Spoon the pumpkin filling into the pastry case. Bake for 30 mins till the pie is just set and the filling just shimmers if you gently shake the tin. Cool the pie in the tin, then transfer to serving plate. Just before serving, dust over the cinnamon sugar.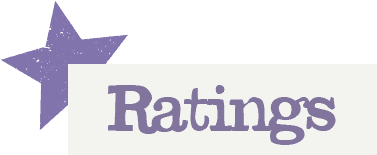 You'll need to log in to leave a rating & comment