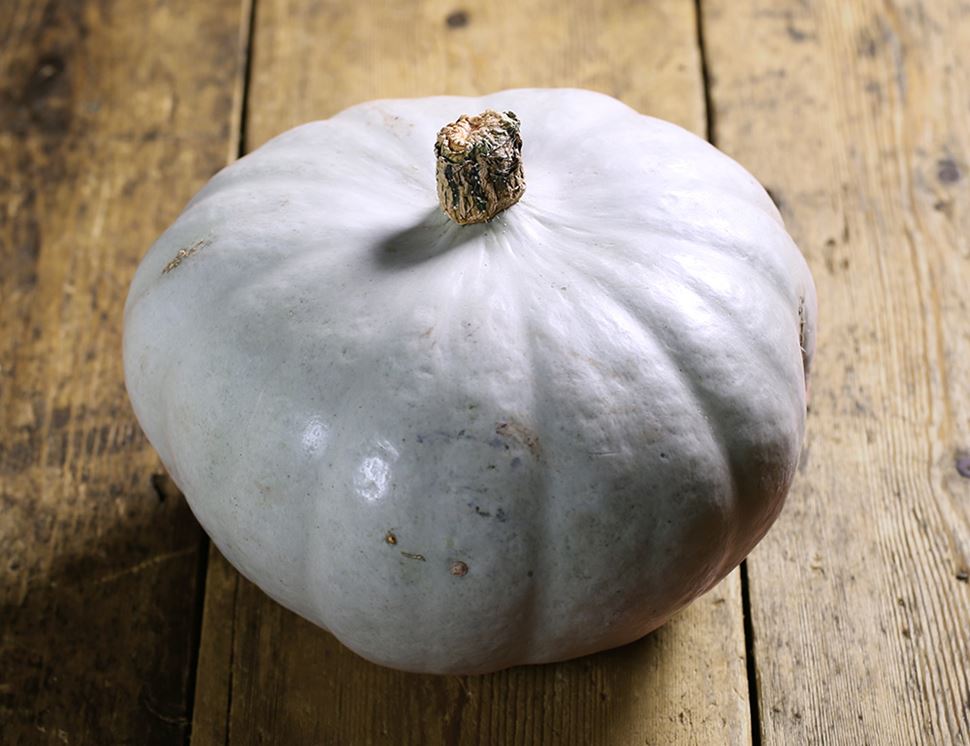 Crown Prince Squash, Organic
When it comes to seasonal vegetables, it doesn't get much better than this. Prince by name, king by nature, this organic squash is the pick of the squash crop for chefs. It's the sweetest, densest squash around. Our recipe gurus reckon it makes the best soup and 'pumpkin' pie. Gorgeous roasted, mashed or even houmoused, it's brilliantly versatile.
Find all our squash recipes
here
.
Country of Origin - UK
Class - Minimum Class 2
Clive's one of our farming heroes, who grows all sorts of brilliantly unusual veg for us throughout the year, from squashes to asparagus at his Cambridgeshire farm, Holm Select, on the fens.
Abel & Cole handles celery, celeriac and nuts on site. Due to our packing process and re-use of boxes there is a risk of cross-contamination from these, and all other allergens.
To prepare simply cut into chunks and cook as desired. The skin does not need to be removed. It is best used as an ingredient in soup or roasted and seasoned along with other vegetables. Squash should be stored in a cool dry place.
Turn it into one of these
You might also like to try...