Pot Roasted Brisket
4 people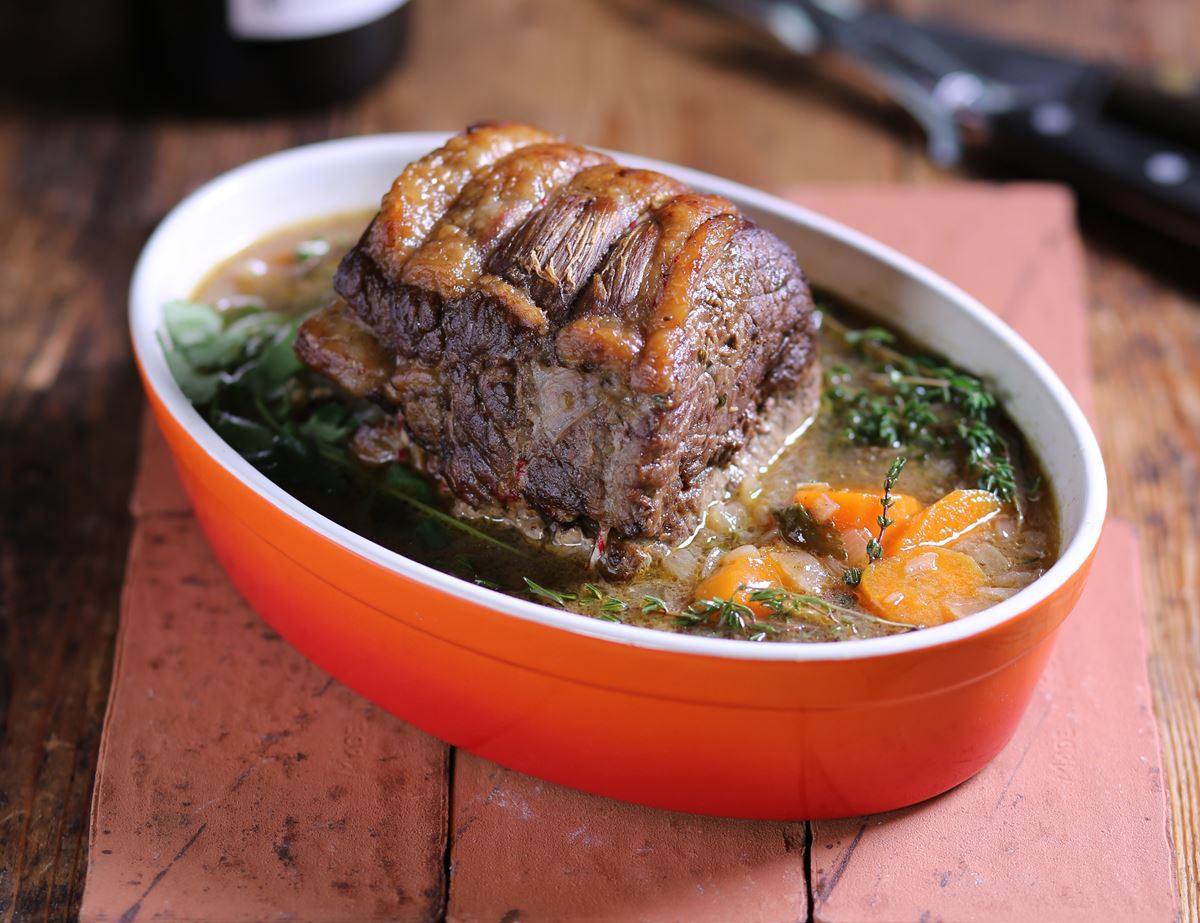 Organic beef brisket is a beautiful cut for pot roasting with a handful of organic veg, a mix of fragrant herbs and beef stock to help keep the brisket juicy. Once everything is tucked up in the pot, you just slide it into the oven and let it slowly cook till the brisket is tender.
Ingredients
1kg brisket, boned and rolled
2 onions
2 carrots
2 garlic cloves
1 beef stock cube
A handful of thyme
1 bay leaf
A handful of flat leaf parsley
500ml boiling water
2 tbsp olive oil
2 tbsp cold water
Sea salt
Freshly ground pepper
Prep: 15 mins | Cook: 2 hrs 15 mins

Method
1.
Take the brisket out the fridge, unwrap it and pat dry with kitchen paper. Set aside to come up to room temperature (around 30 mins will be fine).
2.
Heat your oven to 190°C/Fan 170°C/Gas 5. Peel and thickly slice the onions. Peel and thickly slice the carrots on the diagonal. Peel the garlic cloves and finely chop them. Crumble the stock cube into a jug and stir in 500ml boiling water.
3.
Place a casserole dish on a medium heat. No casserole? Use a heavy-based frying pan. Add 2 tbsp oil and the brisket. Fry for 8 mins, turning every so often, till the brisket is browned all over. Lift the brisket out of the pan and set aside on a plate to rest.
4.
Add the onions and carrots to the pan with 2 tbsp water and a pinch of salt and pepper. Cook, stirring every so often, till the veg have started to pick up a little colour. Stir in the garlic. Cook and stir for 1 min.
5.
If you are using a frying pan, transfer the veg to a roasting tin and then follow the rest of this step. Otherwise, add the beef back into the casserole, pouring in any juices from the plate. Pour in the beef stock. Drop in the thyme, bay and parsley.
6.
Pop a lid on the casserole, or cover the roasting tin with foil and scrunch it to the sides of the tin to seal it. Slide into the oven and roast for 20 mins.
7.
Turn the heat down to 160°C/Fan 140°C/Gas 3. Roast the brisket for 2 hrs, turning the brisket over in the pan every 45 mins.
8.
Take the brisket out of the oven and insert a skewer to check it is tender – the skewer should slide in easily. Lift the brisket out of the pan and pop it on a warm plate or board to rest for 20 mins (loosely cover with foil). Slice the brisket, then serve with the pot roast veg and the juices from the tin spooned over.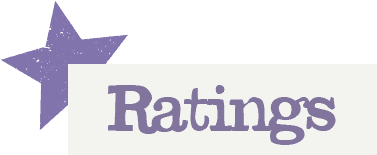 You'll need to log in to leave a rating & comment
Bunnykin
Flavoursome and tender way to cook beef.