Port, Walnut & Orange Fruit Cake
8-10 people
This fruit cake is full of classic Christmas flavours, from sweet cinnamon and zingy orange, to creamy walnuts and a boozy dash of port. You can stir it up a few months before the big day, or bake it on Christmas Eve and it will be ready to serve on Christmas Day. Cover it in marzipan or icing, or try it served plain with your Christmas cheeseboard.
Ingredients
125g dried cranberries
300g raisins
300g sultanas
Zest and juice of 1 orange
150ml Fonseca Terra Prima Port, plus extra for feeding
225g salted butter, softened, plus extra for greasing
250g sugar
4 medium eggs
250g plain white flour
2 tsp ground cinnamon
2 tsp mixed spice
100g walnut halves
Prep: 20 mins+ soaking | Cook: 2¾-3 hrs

Method
1.
Place the dried cranberries, raisins and sultanas in a large bowl and stir in the orange zest, juice and 150ml port. Cover and leave overnight to soak.
2.
Preheat your oven to 160°C/Fan 140°C/Gas 3. Grease the base and sides of a 20cm round cake tin with butter. Line the base with baking paper and line the sides with paper so it comes 5cm above the tin. Set aside.
3.
Beat the softened butter and the sugar together until fluffy. Crack the eggs into a separate bowl and whisk them together. Add the eggs, a little at a time, to the butter and sugar, beating well between each addition. Sift in the flour and spices and stir to make a smooth batter.
4.
Roughly chop the walnuts and add them to the batter, along with the soaked dried fruits and any port left in the bowl. Stir together.
5.
Scrape the batter into the cake tin and level off the top with the back of your spoon or spatula. Bake for 2 hrs 45 mins-3 hrs or till firm to the touch. A skewer inserted should come out relatively clean, depending on how much fruit you hit when you stick it in. If there is some batter stuck to the skewer, bake for another 15-20 mins and check again. If the top of the cake begins to darken and burn while it's baking, cover the top of the cake with greaseproof paper.
6.
Poke a few small holes in the top of the cake with a skewer and pour 1 tbsp port over the top. Leave the cake to cool in the tin. Once cold, remove from the tin and wrap the baking paper around the cake. Wrap in a layer of greaseproof paper then in a layer of foil and store in an airtight tin.
7.
The cake can be eaten 24 hrs after making, or you can keep it for 2-3 months. Feed it once a week by drizzling 1 tbsp port over the top of the cake.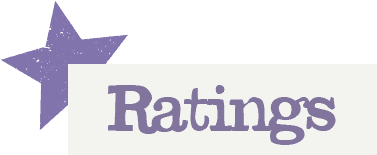 You'll need to log in to leave a rating & comment