Persian Eggs with Spinach & Lentils
2 people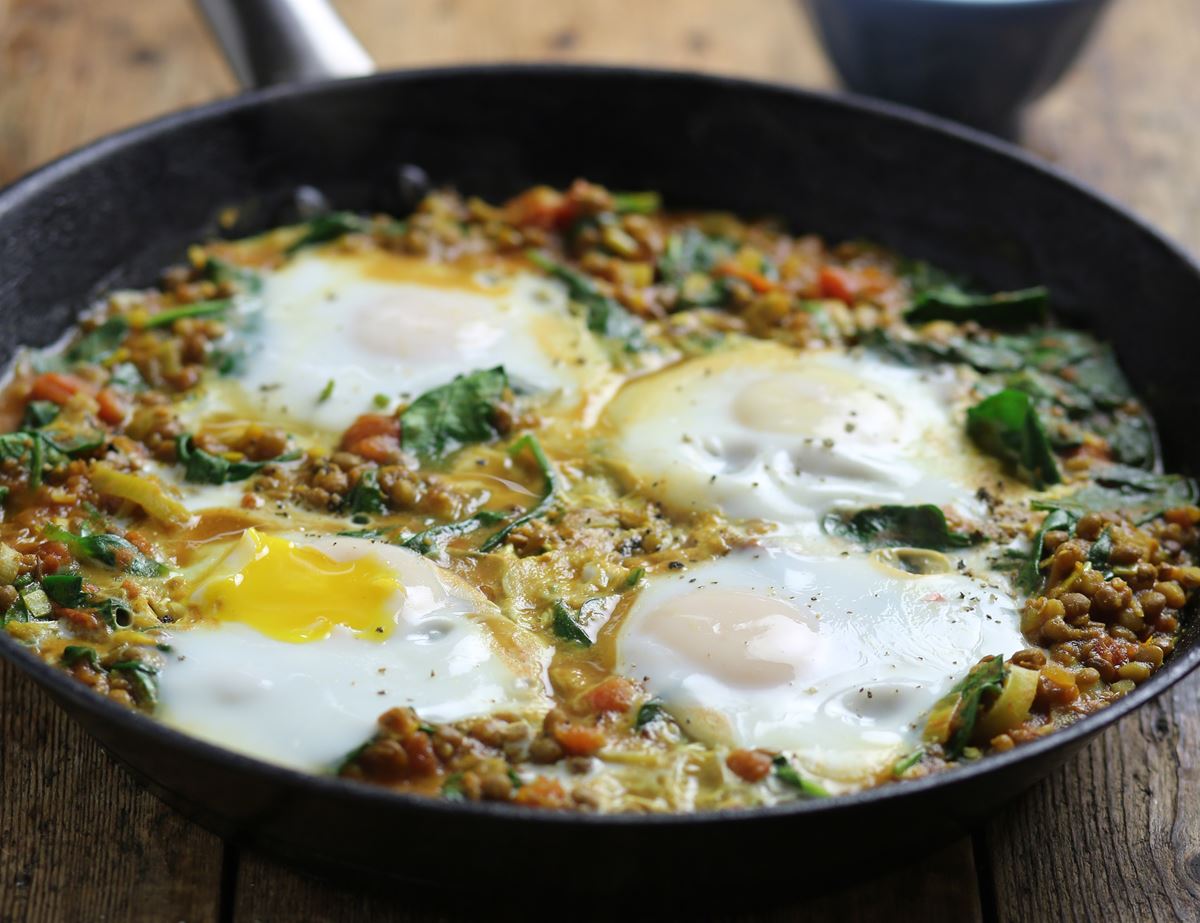 Spiced tomato and lentil sauce, packed with veg and earthy spinach, is the perfect place for poaching organic eggs. Delicious finished with a cool dollop of yogurt.
Ingredients
1 leek
1 onion
2 garlic cloves
400g tin of green lentils
2 tsp cumin seeds
1 tsp turmeric
400g chopped tomatoes
100g baby leaf spinach
4 eggs
150g 0% fat Greek style yogurt
Sea salt
Freshly ground pepper
200ml water + 2 tbsp
Prep: 5 mins | Cook: 20-25 mins

Method
1.
Trim the roots and top 3cm off the leek. Halve it, rinse out any grit and then finely slice it. Peel and finely chop the onion. Warm a large, deep frying pan or wok over a medium heat for 1 min. Add the leek and onion with 2 tbsp water and a good pinch of salt and pepper. Gently cook for 5-8 mins, stirring a few times, till the veg has softened a little. Add a splash more water if the veg starts to stick.
2.
While the veg fry, peel and grate or crush the garlic. Drain the lentils and rinse them.
3.
Stir the garlic into the onion with 2 tsp cumin seeds and 1 tsp turmeric. Cook and stir for 1 min till the pan smells aromatic.
4.
Stir the lentils into the pan. Tip in the tomatoes. Half-fill the can with water (around 200ml) and add it to the pan. Give everything a good stir. Pop a lid on the pan (or cover it with a baking tray if you don't have a lid). Simmer for 10-15 mins, stirring a couple of times, till the sauce has thickened a little.
5.
Fork the spinach into the tomato sauce to wilt it. Make 4 small holes in the sauce and crack an egg into each one. Put the lid back on and simmer for 3-5 mins till the yolks are set to your liking.
6.
Spoon the eggs and spinach and lentil sauce into 2 warm bowls. Serve with spoonfuls of the yogurt.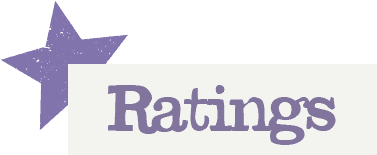 You'll need to log in to leave a rating & comment
Anja
Wow - this is just utterly delicious. Takes your lunch menu to the next level!
Tuckbox
For the carnivores in the family I adjusted the recipe by adding bacon and left over ham. I replaced the chopped tomatoes with Abel & Cole's baby tomato sauce, added some chestnut mushrooms and a chilli. The consistency was then less watery and a little sweeter. Try with soya coconut yogurt too.