Onglet Steaks with Mustard Sauce, Chips & Greens
2 people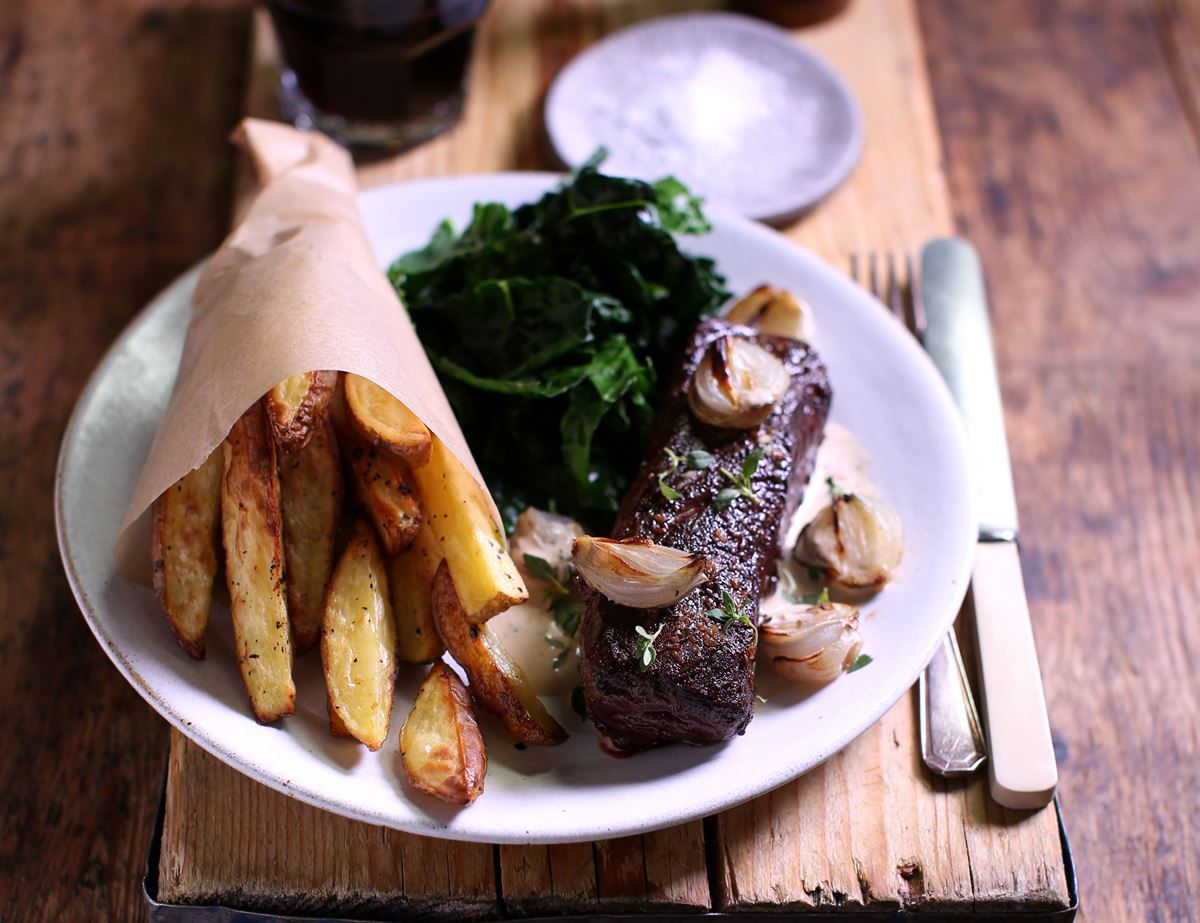 Onglet steaks pack a rich, intensely beefy flavour and in this dish they're pan fried for a golden crust and tender pink middle, drizzled in a rich mustard and thyme sauce, and served with crisp, skin-on chips and deep, earthy cavolo nero.
Ingredients
500g potatoes
2 tbsp olive oil
Sea salt
8 shallots
200g cavolo nero
100ml boiling water
½ beef stock cube
1 garlic clove
A handful of thyme, leaves only
2 onglet steaks
1 tbsp Dijon mustard
115ml double cream

Method
1.
Preheat your oven to 200°C/Fan 180°C/Gas 6. Scrub the potatoes and slice them into chips as thick as your little finger. Pop the chips in a roasting tin and toss with 1 tbsp olive oil and a pinch of salt and pepper. Slide the into the oven to roast for 15 mins.
2.
Halve the shallots and peel them. Set to one side. Trim any woody ends away from the cavolo nero and roughly chop the leaves.
3.
After the chips have roasted for 15 mins, remove the tray from the oven. Add in the shallots and toss together. Return to the oven for 20 mins, till the chips and shallots are tender and golden.
4.
While the chips cook, fill a pan with boiling water and return to the boil. Measure out 100ml boiling water in a jug and stir in half of the stock cube. Peel and finely grate the garlic clove. Pick the thyme leaves off the woody sprigs. Stir the garlic and thyme into the stock.
5.
Put a frying pan on a high heat for 2-3 mins till it's smoking hot. Rub the onglet steaks with a generous pinch of salt and pepper and 1 tbsp olive oil. Add the steaks to the pan and fry for 10-12 mins, turning every couple of minutes, till well browned on the outside. Add a couple more mins to the cooking time if you prefer your steak cooked to medium.
6.
Meanwhile, add the cavolo nero to the pan with the boiling water. Simmer for 3-4 mins, till tender. Drain and leave to dry in the colander.
7.
Transfer the cooked steaks to a plate and allow to rest. Return the pan to the heat and pour in the stock. Spoon in 1 tbsp Dijon mustard and pour in half of the tub of double cream. Allow to bubble up and reduce into a thick sauce.
8.
Divide the chips and greens between 2 warm plates. Add the steaks and pour over the sauce and serve.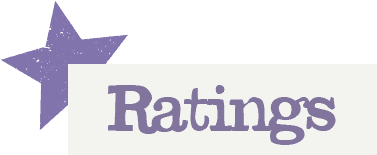 You'll need to log in to leave a rating & comment