Megadarra in a Squash
2-4 people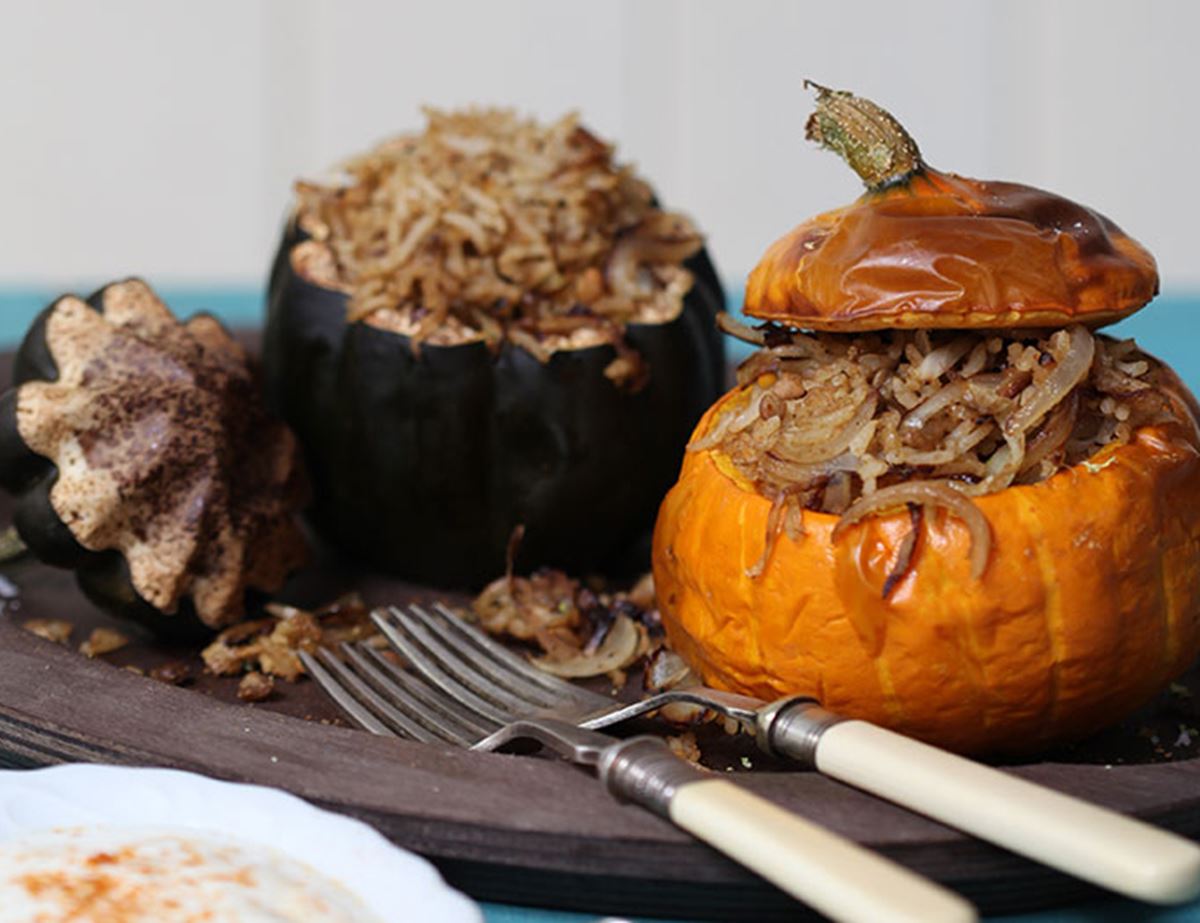 Pronounced mega-dah-ra, this simple Egyptian dish of rice, lentils and spiced onions is a super thing to squeeze into a squash.
Ingredients
4 mini or 1 medium-sized squash
75g brown basmati rice
Sea salt and freshly ground pepper
1 mug of water
400g tin of lentils
2 onions, thinly sliced
1 tbsp ground cumin
A pinch of chilli powder
A pinch of ground cinnamon
1 orange or lemon
200g natural yogurt (optional)

Method
1.
Preheat oven to 200°C/Gas 6.
2.
Trim the base of your squashes so they sit flat. Cut the top off your squash as if you were making a Hallowe'en pumpkin.
3.
Scoop out the seeds (save them for later – they're lovely roasted with sugar, salt and spice till golden and crisp). Pop the squash on a baking tray. Roast for 30 mins or till completely tender.
4.
Get a lidded pan hot for your rice. Toast for a mo. Add a pinch of salt and the water. Cover. Lower heat. Simmer for 20 mins.
5.
Drain your lentils. Rinse. Once the rice is done, drain it over the lentils. Set aside.
6.
Get a large frying pan hot. Add a gloss of oil. Tumble your onions and a good pinch of salt and pepper in. Sizzle onions over medium heat for about 10 mins, till golden and a little crisp. Swirl in the spices. Scoop a spoonful of onions into a dish and set aside.
7.
Keep the onions over medium heat. Fold the rice and lentils in. Add a gloss of oil. Sizzle for a mo, to give the rice a little crispy edge to it.
8.
Grate in the zest of the orange or lemon. Add a good squeeze of juice. Taste. Season (and add more spices) as needed.
9.
Once you're happy with the rice, stuff it into the cooked and hollowed out squashes. Scatter the reserved onion over the top. Serve with a pot of yogurt, dusted with a little chilli powder.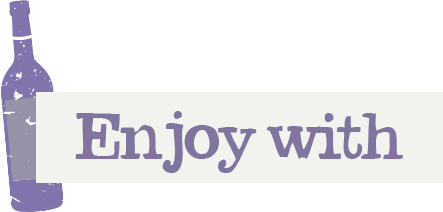 (43p per 100g)

BOOM Awards 2021 - Nation's Favourite finalist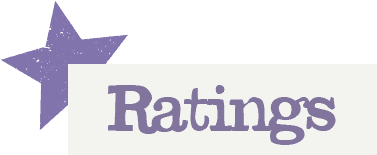 You'll need to log in to leave a rating & comment