Medieval Mushroom Pasties
6 people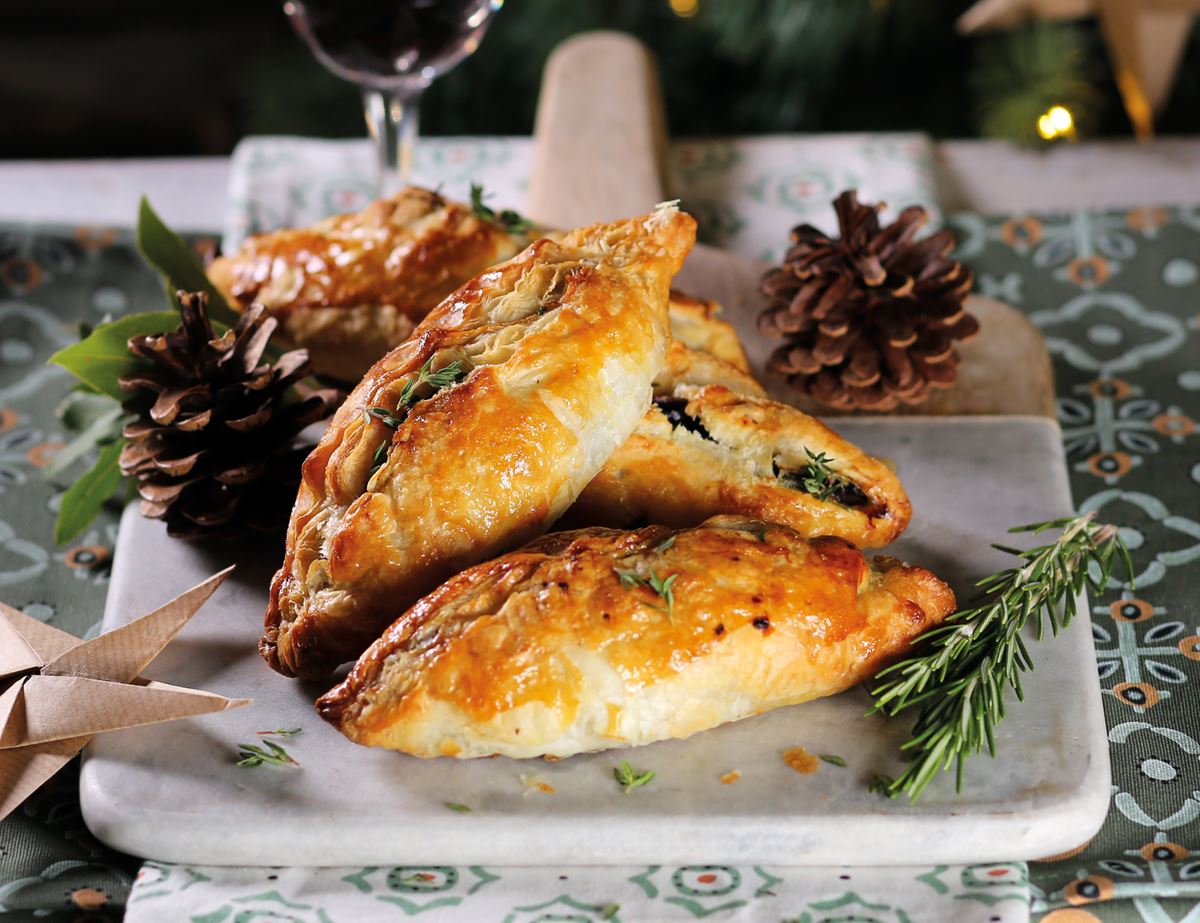 A magnificent mingling of Medieval spices, wine, honey and mushrooms. Little parcels of buttery pastry packed with flavour. This vegetarian Christmas main gives the turkey serious competition.
Ingredients
5 shallots
1 tbsp olive oil
1 tbsp butter
Sea salt
Freshly ground pepper
500g chestnut mushrooms
12 cooked and peeled chestnuts
2 tsp honey
125ml red wine
2 sprigs of rosemary
3 sprigs of thyme
8 sage leaves
A handful of flat leaf parsley
½ tsp ground ginger
A pinch of ground cloves
A grating of nutmeg
500g puff pastry (shop bought or see our recipe on how to make your own)
1 egg, beaten
For our Homemade All Butter Puffish Pastry recipe video click here.

Method
1.
Heat your oven to 200°C/Fan 180°C/Gas 6. Halve, peel and finely dice your shallots. Set a large frying pan over medium heat. Add 1 tbsp oil and 1 tbsp butter. Add the shallots. Season with a good pinch of salt and pepper. Lower the heat. Cook till nicely softened, about 5-10 mins.
2.
While the shallots cook, thinly slice the mushrooms and chestnuts. Add them to the pan. Cook till tender and golden around the edges, about 15 mins.
3.
Add the honey and wine. Increase the heat to boil the mixture up till the wine reduces by half and is almost like balsamic vinegar.
4.
Strip the rosemary and thyme leaves from their stalks and finely chop, along with the sage leaves and parsley. Fold the chopped herbs and all the spices through the shallots. Season with salt and pepper, to taste.
5.
Divide the pastry into 6 evenly-sized pieces. Roll each piece till about ½cm thick. Using a dessert plate or cereal bowl as a guide, cut into a circle (save your pastry scraps for making homemade mince pies or jam tarts).
6.
Whisk your egg. Brush the outer rim of the pastry with the egg. Add about 2-3 tbsp of filling per pasty.
7.
Fold the pasties, pinching the edges to seal. Set on a greaseproof paper-lined baking tray. Gloss the outside with beaten egg.
8.
Repeat with the remaining pastry and filling. Bake for 20 mins, or till golden. Delicious hot with gravy, cranberry sauce and all the trimmings. Or tuck into them cold the next day.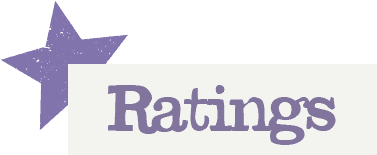 You'll need to log in to leave a rating & comment
Awesome! Really pleased with this recipe. My vegetarian guests were equally impressed
This was delicious. Really doesn't need to be tied to pastry, could be used in so many ways. It's like the nicest stuffing ever. Perhaps for butternut squash? A&C have a recipe where you line the squash with blanched kale, it would taste fabulous in this in place of the rice. I added more chestnuts, used cider or fruit juice instead of wine and added dried cranberries (in the pan with the chestnuts,) and it came out beautifully. A hit with adults and teens.. The fresh herbs really make it. Highly recommended.