Maple & Apple Braised Red Cabbage
6-8 people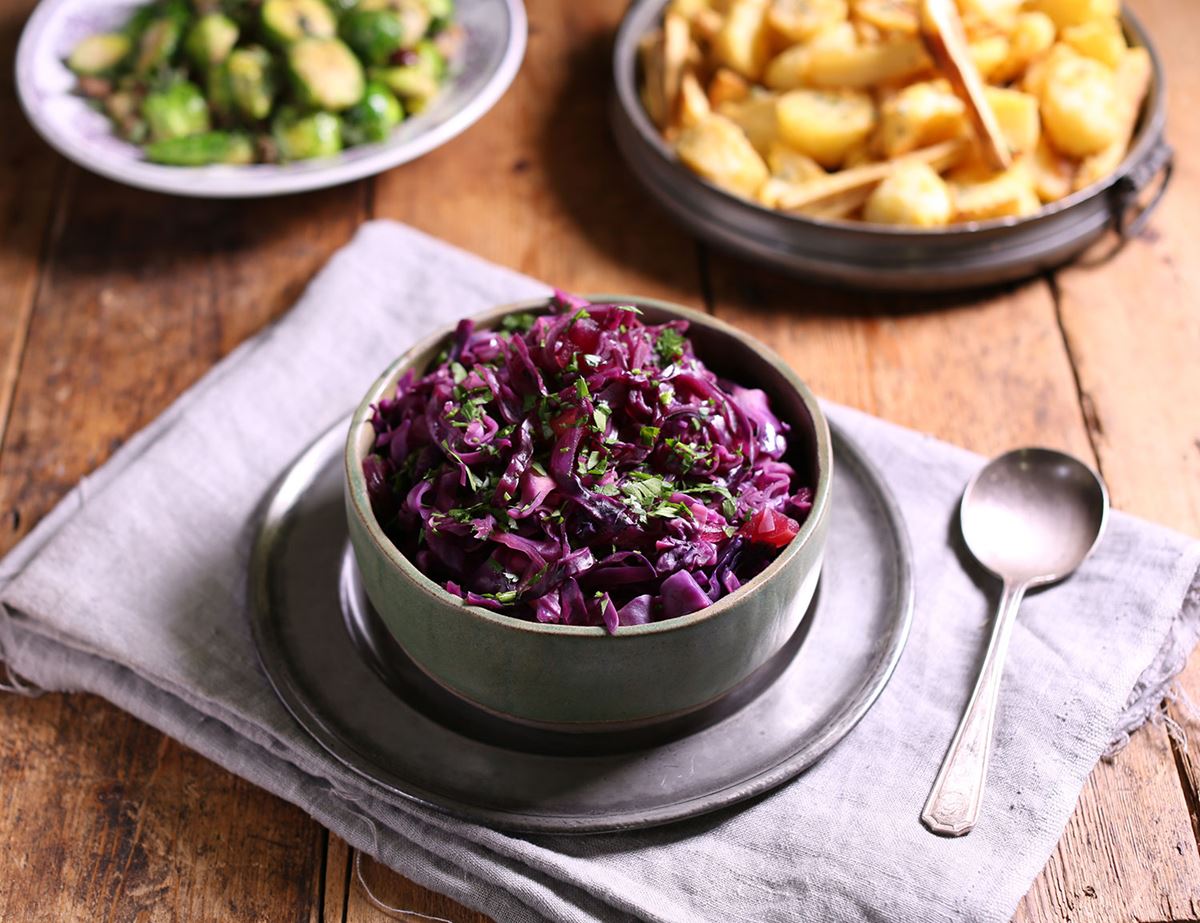 Braised red cabbage is a Christmas classic and this version combines our favourite red brassica with sweet apples, maple syrup, a sour twist of balsamic vinegar and a sprinkle of parsley.
Ingredients
1 red cabbage
1 red onion
2 apples
50g maple syrup
2 tbsp balsamic vinegar
A handful of flat leaf parsley, leaves only
Sea salt
Freshly ground pepper
100ml cold water

Method
1.
Halve, then quarter the red cabbage. Slice out the thick, hard core in the middle and peel off any torn outer leaves. Finely slice the cabbage. Pop it into a colander and give it a good rinse.
2.
Peel and finely slice the red onion. Quarter the apples and slice out the cores and seeds. Finely chop the apples.
3.
Pour the maple syrup and 2 tbsp balsamic vinegar into a small bowl and stir together to mix.
4.
Pop a third of the cabbage in the bottom of a large casserole dish or heavy-based pan. Top with half the red onion and apples. Season with salt and pepper.
5.
Top with another third of the cabbage, then the rest of the red onion and apples. Season and top with the last of the cabbage. Pour the maple syrup mixture over the cabbage. Add 100ml cold water. Pop on a lid.
6.
Put the dish on a medium heat and bring to the boil. Once it's boiling, turn the heat right down to low. Simmer for 1 hr till the cabbage is soft.
7.
Roughly chop the parsley leaves. Taste the cabbage and adjust the seasoning if needed. Spoon into a serving dish and garnish with the parsley to serve along with the other sides and your blue cheese, mushroom and walnut roast.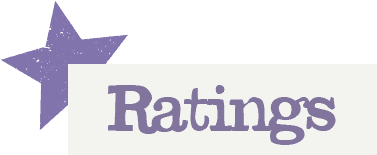 You'll need to log in to leave a rating & comment