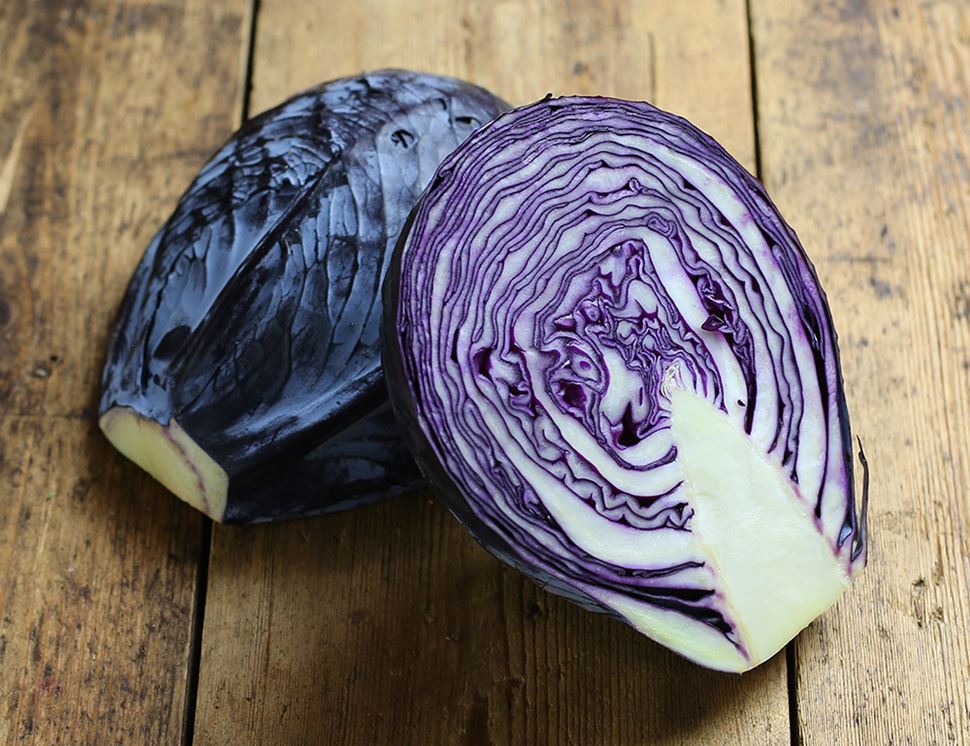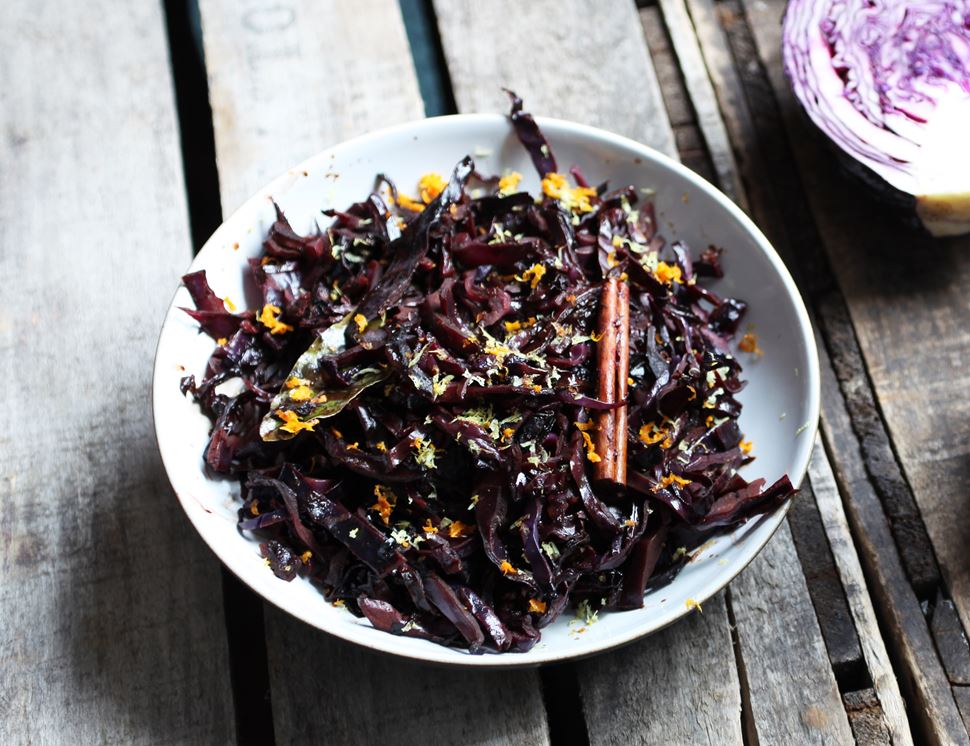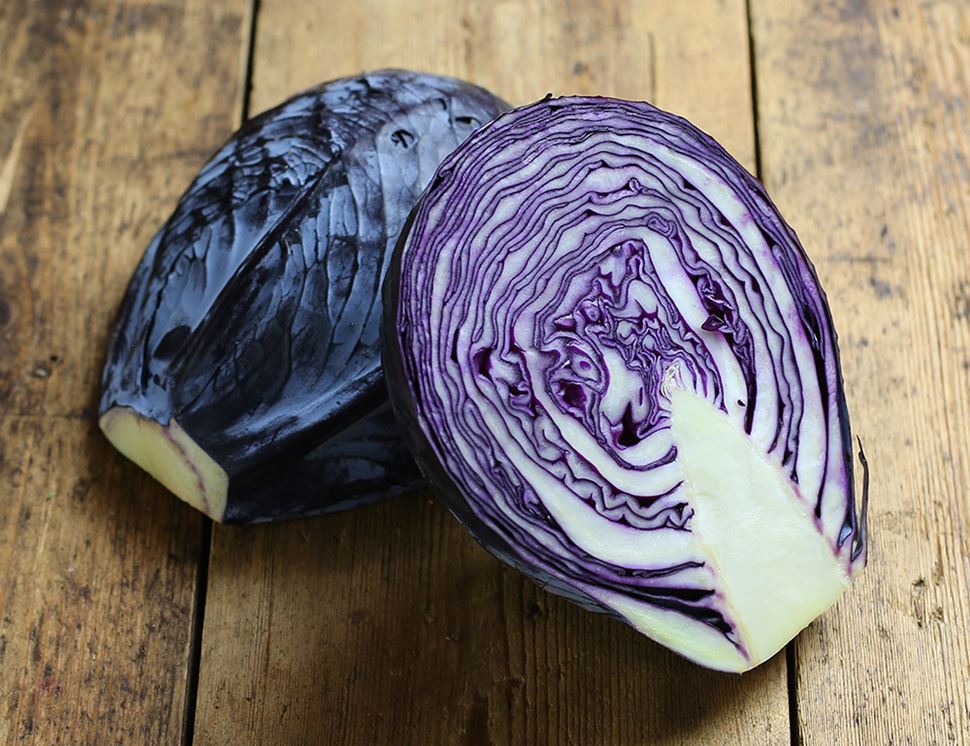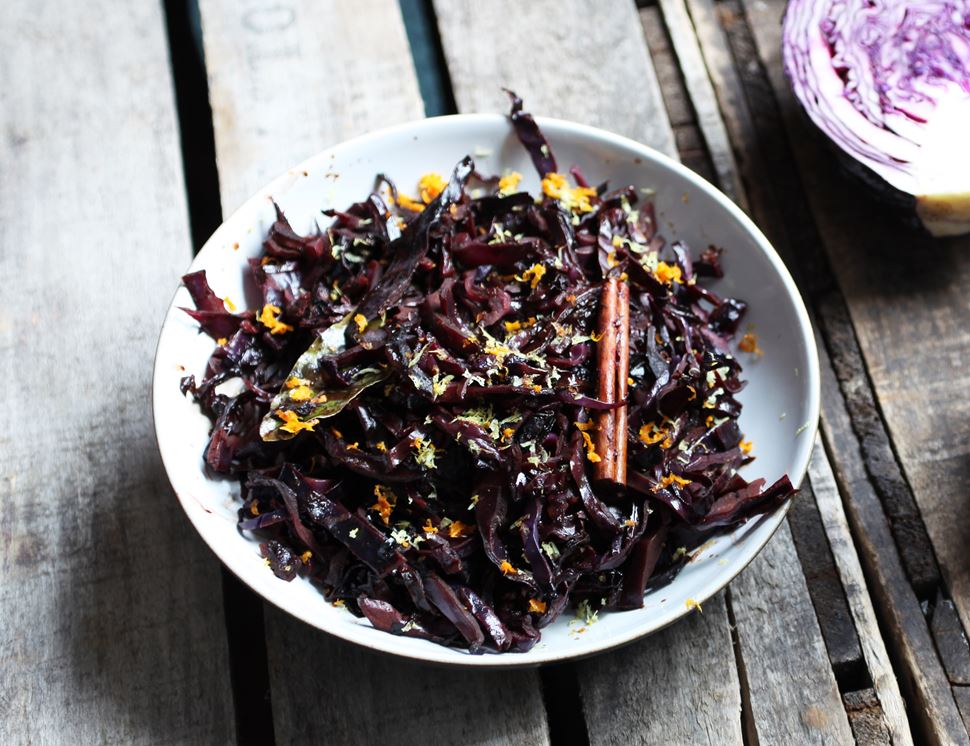 Red cabbage is just as versatile as white. Eat it raw in salads and coleslaw, add to soups and stews and use in a stir-fry. They stay beautifully red when added to a pot with vinegar or acidic fruit.

Country of Origin - Holland
Class - Minimum Class 2
These red cabbages are from Marinus Hospers, who grows cabbages, carrots and parsnips on his organic farm in Flevoland.
Almost all of the cabbage can be used, although the outer leaves can be peeled off if they are thick and tough. Slice the cabbage and remove the thick stem from the centre. Rinse the cabbage once sliced. For salads you should chop or tear the cabbage and use raw. To cook, just boil or steam the separated leaves for 8-10 minutes. Cabbage leaves can also be used as a "packaging" material for other ingredients. Cabbage should be used quickly before it toughens. Store it, wrapped, in the bottom of your fridge.
Turn it into one of these
You might also like to try...