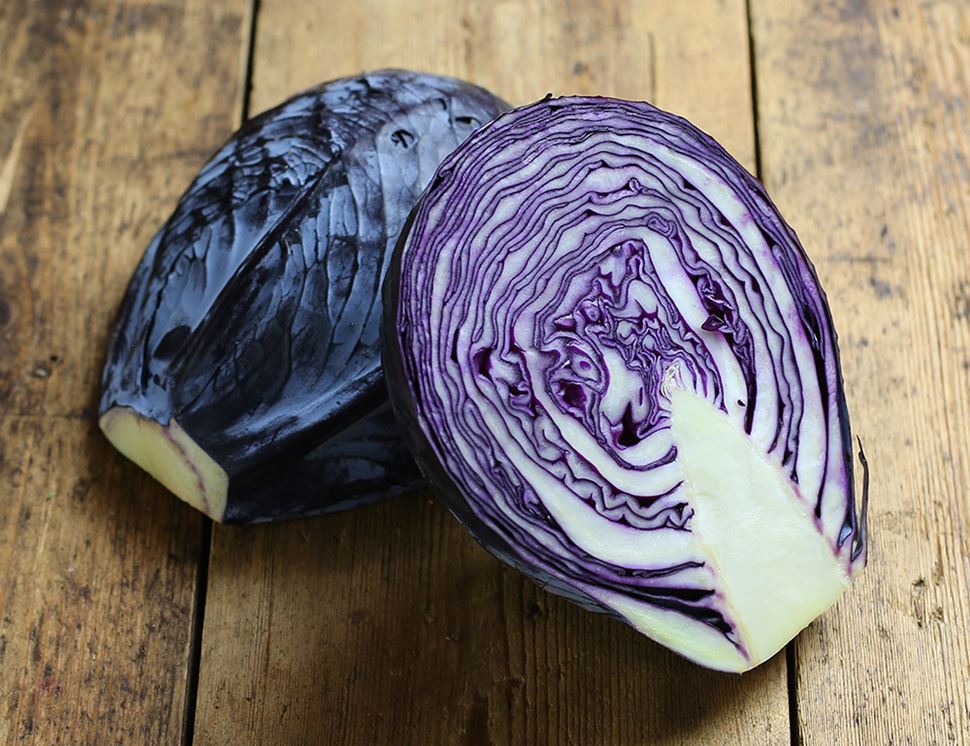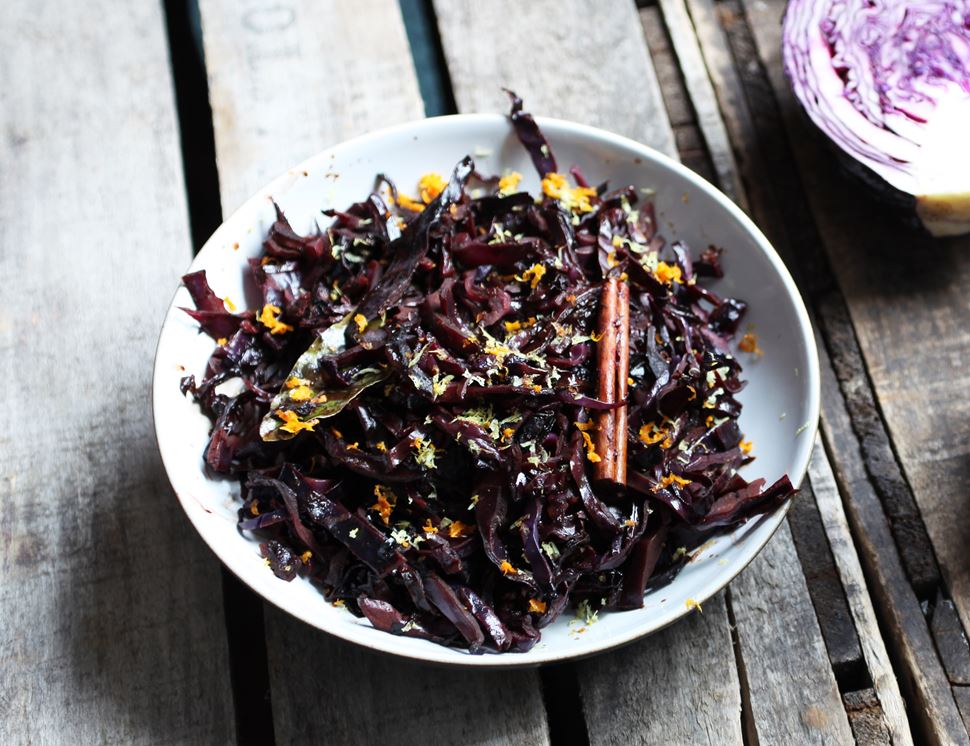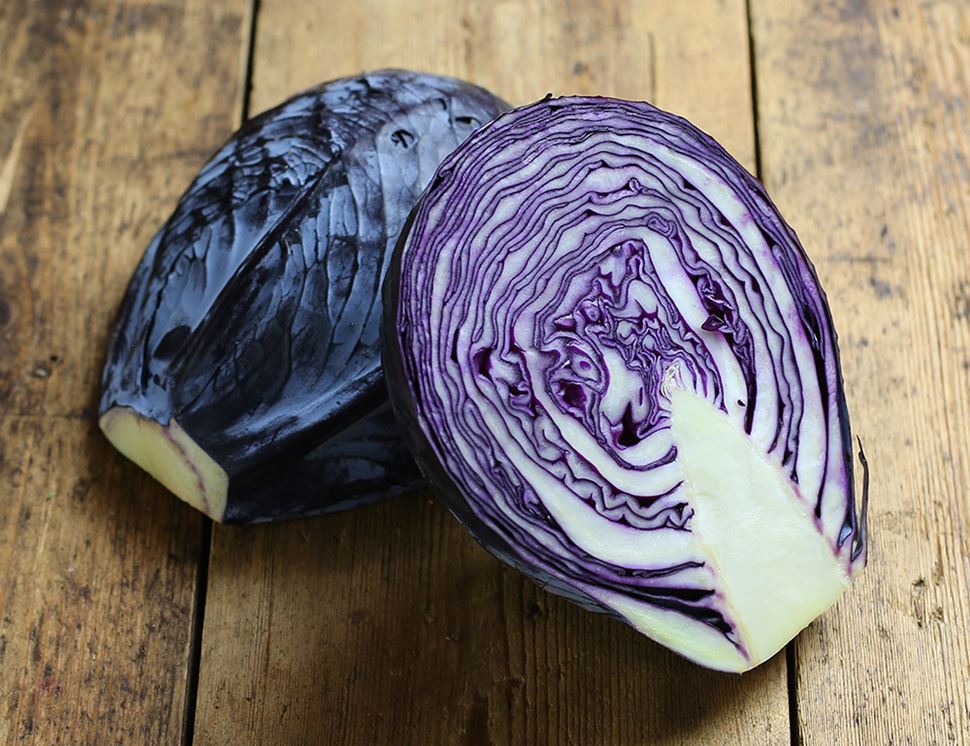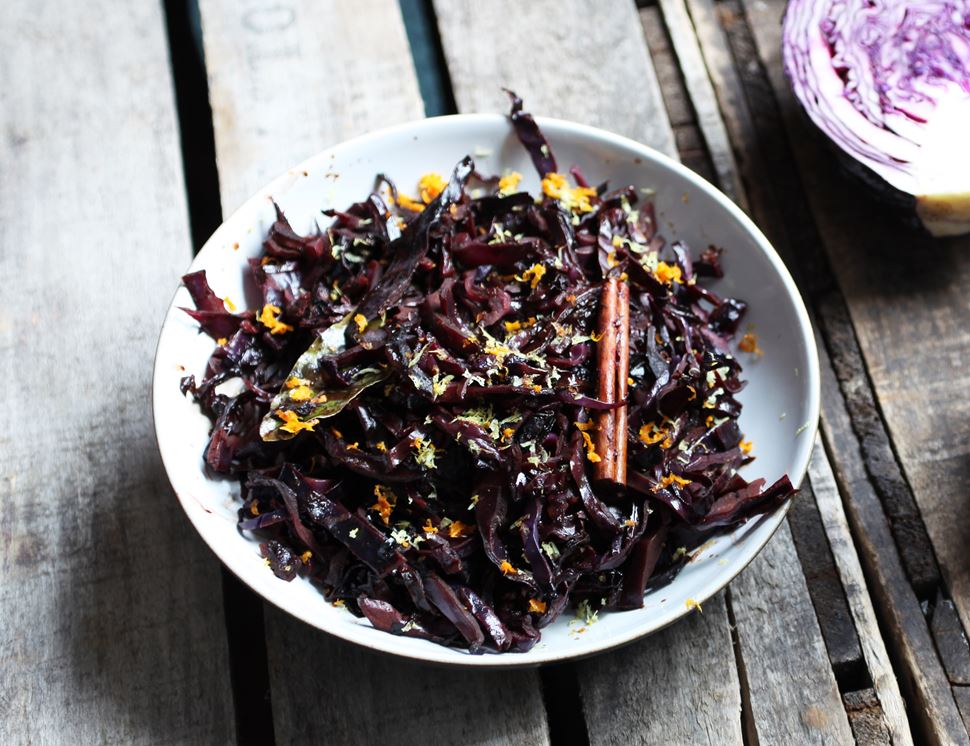 Red cabbage is for life, not just for Christmas. It's versatile as any white cabbage, and beautiful to boot. Grated raw in a slaw, stir-fried or roasted up and served alongside Sunday lunch, you simply can't go wrong with these lovelies.

Country of Origin – Holland
Class - Minimum Class 2
Our red and white cabbages come from two brilliant Dutch growers while we wait for the British season to kick off. Arjen Kroon specialises in cabbage, farming in Oudkarspel in Noord-Holland. Marinus Hospers farms in Marknesse in Flevoland and also grows beetroot, potatoes and parsnips.
Abel & Cole handles celery, celeriac and nuts on site. Due to our packing process and re-use of boxes there is a risk of cross-contamination from these, and all other allergens.
Almost all of the cabbage can be used, although the outer leaves can be peeled off if they are thick and tough. Slice the cabbage and remove the thick stem from the centre. Rinse the cabbage once sliced. For salads you should chop or tear the cabbage and use raw. To cook, just boil or steam the separated leaves for 8-10 minutes. Cabbage leaves can also be used as a "packaging" material for other ingredients. Cabbage should be used quickly before it toughens. Store it, wrapped, in the bottom of your fridge.
Turn it into one of these
You might also like to try...