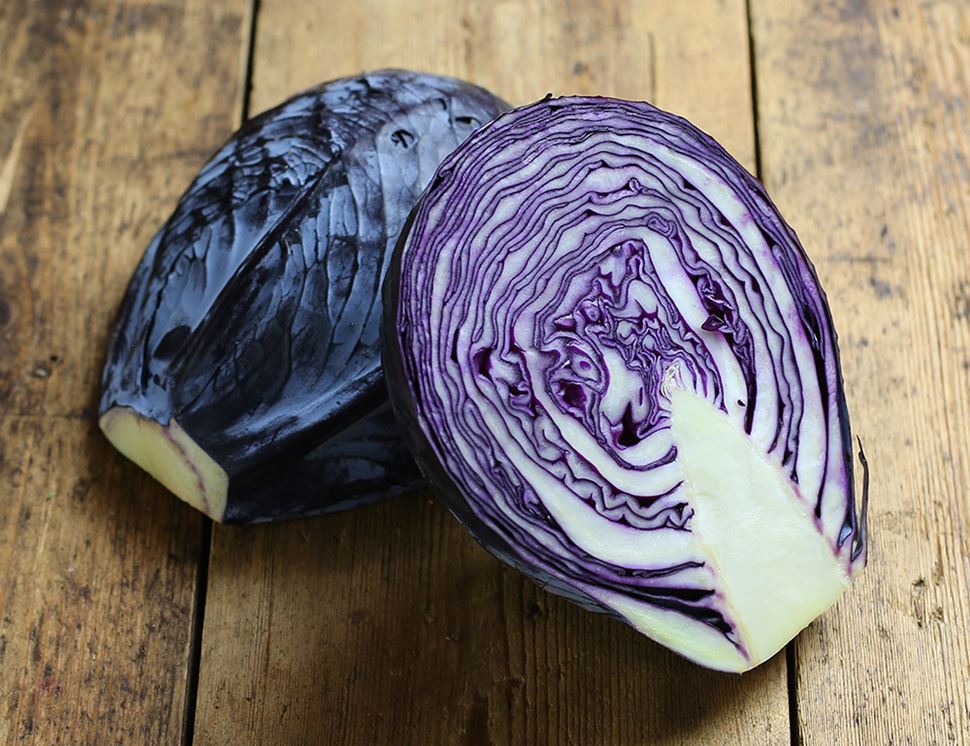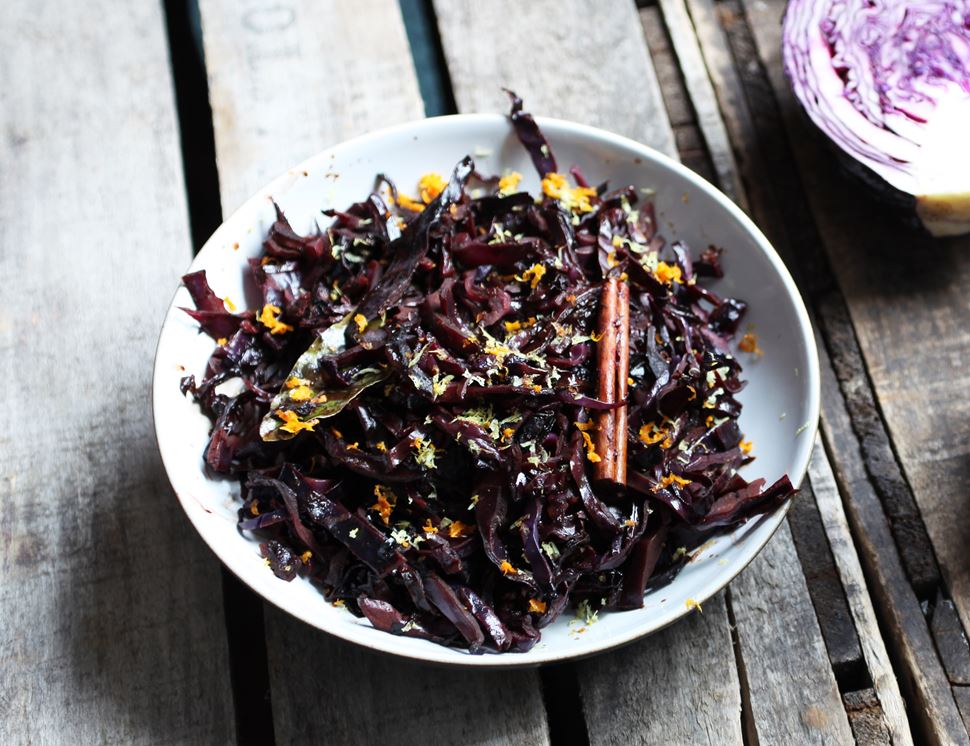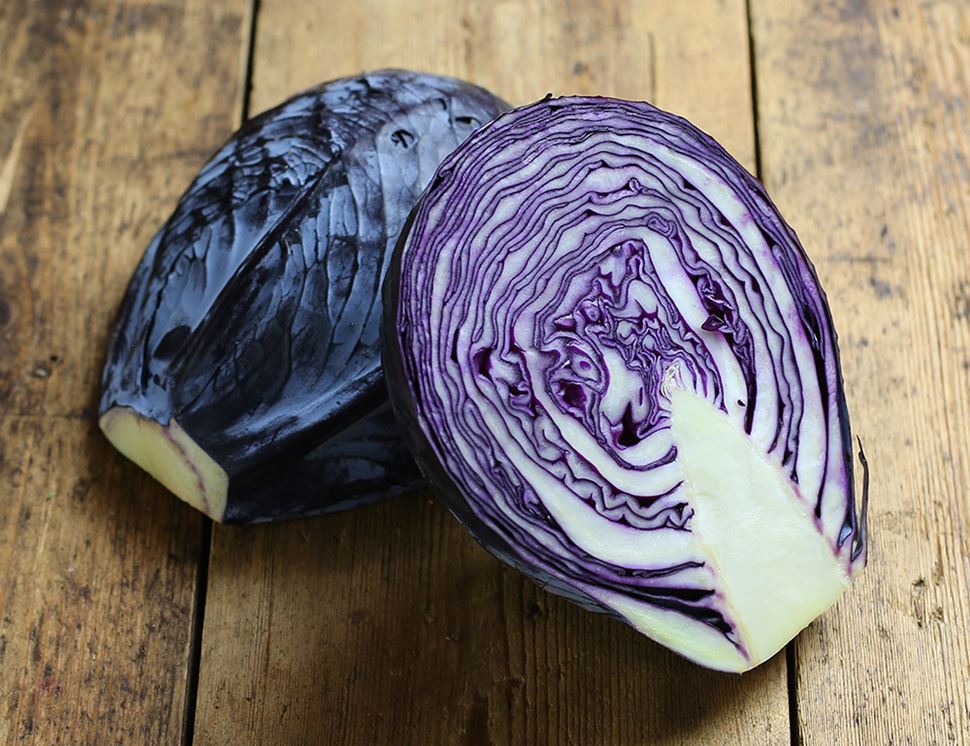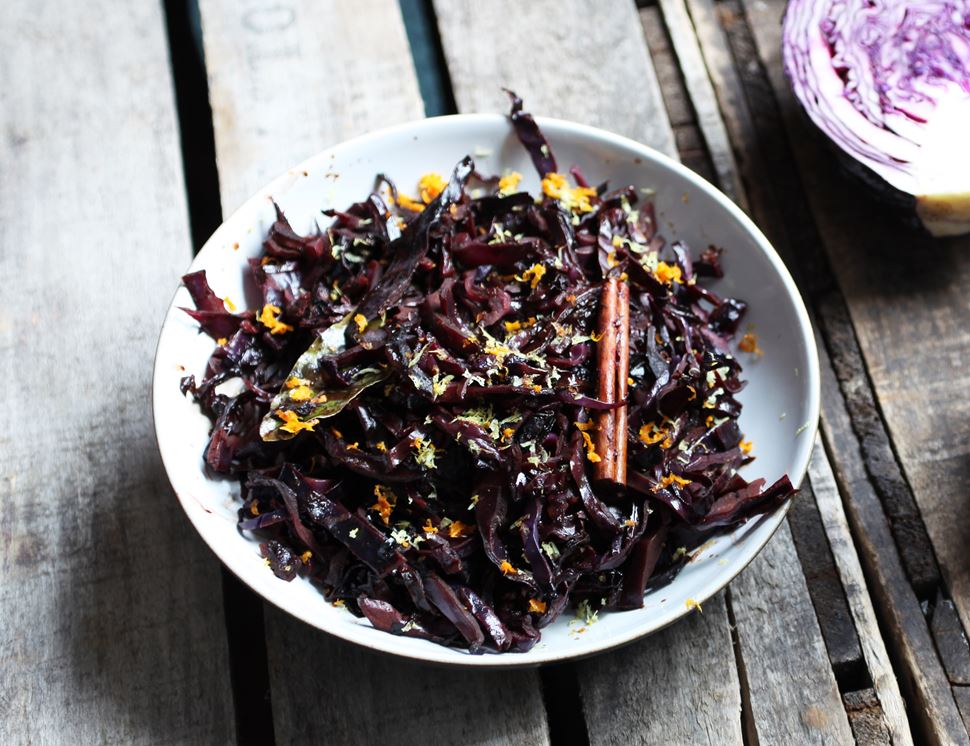 Red cabbage is just as versatile as white. Eat it raw in salads and coleslaw, add to soups and stews and use in a stir-fry. They stay beautifully red when added to a pot with vinegar or acidic fruit.

Country of Origin - UK
Class - Minimum Class 2
These red cabbages are from Rob and Will Edwards of New Farm in Lincolnshire. The Edwards family first began farming in Lincolnshire in the 1700's. Many of their traditional farming methods have been passed down through the generations. It is this rich heritage and experience that has been fundamental to their success in pioneering the growth of UK organic farming.
Abel & Cole handles celery, celeriac and nuts on site. Due to our packing process and re-use of boxes there is a risk of cross-contamination from these, and all other allergens.
Almost all of the cabbage can be used, although the outer leaves can be peeled off if they are thick and tough. Slice the cabbage and remove the thick stem from the centre. Rinse the cabbage once sliced. For salads you should chop or tear the cabbage and use raw. To cook, just boil or steam the separated leaves for 8-10 minutes. Cabbage leaves can also be used as a "packaging" material for other ingredients. Cabbage should be used quickly before it toughens. Store it, wrapped, in the bottom of your fridge.
You might also like to try...