Lemony Carrots with Yogurt & Crispy Tops
2-4 people
A stunning way to celebrate new season bunched carrots, tops and all. This makes a luscious side for a roast. Or, perch atop a bed of cooked pearl barley for a veggie main.
Ingredients
1 bunch of carrots
Sea salt and freshly ground pepper
2 lemons
A handful of fresh thyme, rosemary and/or bay leaves
150ml natural yogurt
4 tbsp milk or water
2 garlic cloves
A good gloss of oil

Method
1.
Trim the leafy tops off your carrots. Give everything a good wash. Drain well.
2.
Arrange the carrots in a large, lidded pan – in a single layer, if you can. Dust with a little salt and pepper. Strip the zest from one of your lemons. Add it and the juice from the lemon. Tuck some fresh thyme, rosemary and/or bay into the pan. Pour in enough water to come half way up the carrots –150ml or so.
3.
Bring to the boil. Pop a lid on. Cook for 5-10 mins or till all the liquid absorbs and the carrots are just tender.
4.
Grab a large handful of the carrot top. Peel your garlic. Add it and the zest of your remaining lemon. Finely chop everything together with a pinch of salt.
5.
Whisk the yogurt with the milk or water. Add a little more of either, till the yogurt is a nice drizzling consistency. Season to taste.
6.
Uncover the carrots once done. Add the juice from the remaining lemon. Let it reduce down to a sticky glaze.
7.
Arrange the carrots on a platter or plate. Give your pan a wash or set a fresh on over high heat. Add a good gloss of oil. Add the chopped carrot top mix into the pan. Sizzle till crisp and a rich, seaweedy green.
8.
Drizzle the yogurt over the carrots. Finish with a generous scattering of crispy, garlicky, lemon carrot tops.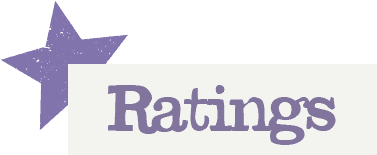 You'll need to log in to leave a rating & comment