Lamb Shoulder with Balsamic & Rosemary Pears
6 people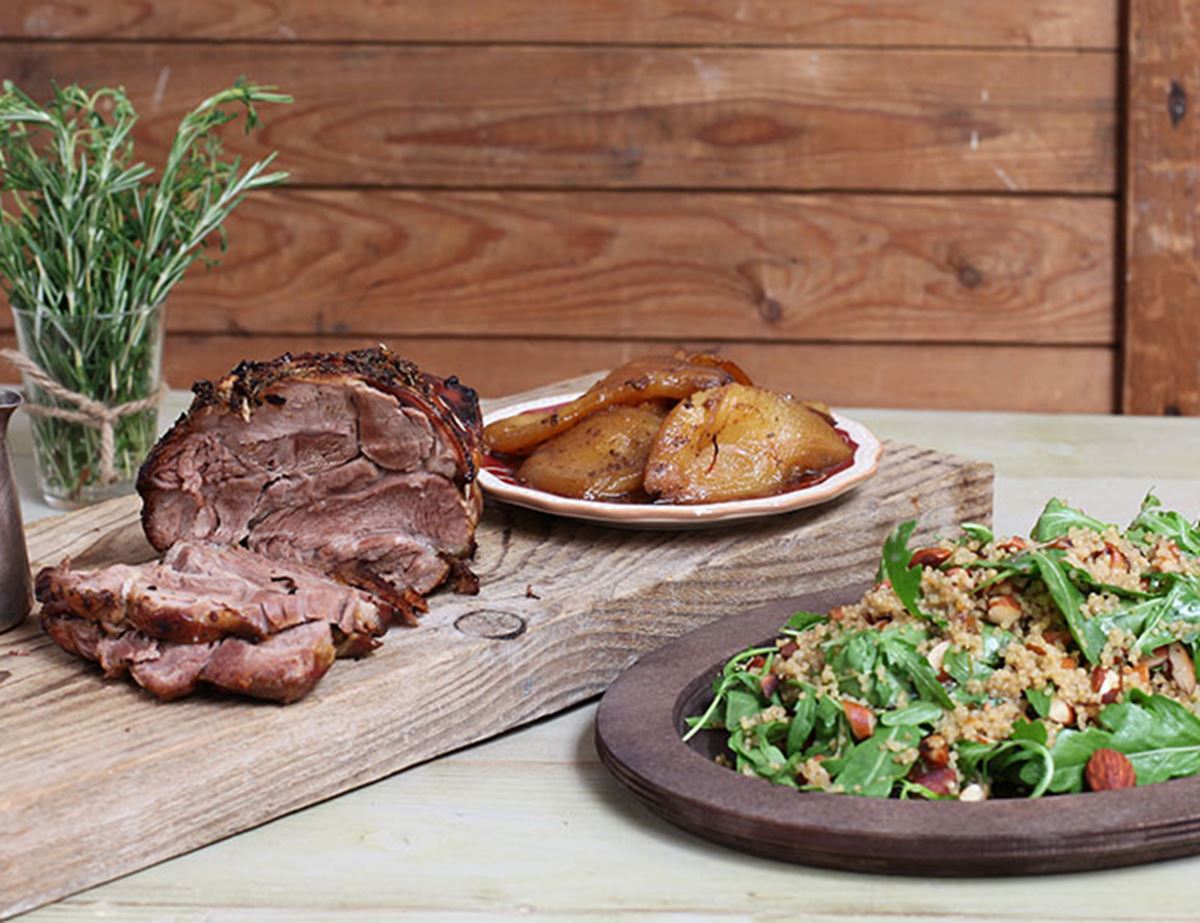 A superbly sweet pairing for a slow roast shoulder.
Ingredients
1 shoulder of lamb, rolled
3 garlic cloves
6 sprigs of rosemary
1 chilli (more or less, to taste)
A few sloshes of balsamic vinegar
3 large or 4 smaller-sized pears
1 mug of quinoa
2 mugs of water
Sea salt and freshly ground pepper
1 tbsp honey
A gloss of olive oil
100g almonds, toasted
100g rocket

Method
1.
Preheat oven to 220°C/Gas 7.
2.
Unwrap your lamb. Place on a cutting board.
3.
Strip the leaves from half the rosemary. Finely chop. Peel and finely chop two of the garlic cloves. Finely chop half the chilli. Mix the chopped rosemary, garlic and chilli with 2 tbsp balsamic. Massage this into the lamb.
4.
Peel your pears. Halve and core. Arrange the pears in a roasting tin, cut side up. Tuck the remaining rosemary sprigs in amongst them. Thinly slice the remaining chilli. Scatter it over. Gloss the pears with a few sloshes of balsamic. Set the lamb on top.
5.
Pop in the oven. Sizzle at the high temperature for 15-20 mins, or till the meat forms a golden crust. Remove from oven. Cover the entire dish with foil. Lower oven heat to 160°C/Gas 3. Roast for 3 hours.
6.
While it cooks, rinse your quinoa. Get a lidded pan hot. Finely mince the remaining garlic clove. Add the rinsed quinoa to the pot along with the garlic. Toast for a moment. Add a good pinch of salt and pepper. Pour the water in. Pop a lid on. Simmer over low heat for 20 mins or till the grains have guzzled all the water up.
7.
Remove quinoa from the heat. Keep the lid on for 10 more mins, to steam. Then, swirl the honey through. Add a gloss of olive oil. Fold in the almonds and mixed spice. Taste. Adjust seasoning as needed.
8.
Unwrap the meat. Pop it onto a cutting board. Spoon your pears into a little dish. Strain the pan juices into a sauce pan. Add the wine. Sizzle over high heat to reduce down. Taste. Add a little balsamic and/or a swirl of honey to balance the flavours, as needed. Trickle in a little water to mellow it, if it's too rich. Pour into a gravy jug.
9.
Rinse your rocket. Shake dry. Fold through the nutty quinoa. Serve alongside the lamb and pears. Strain any pan juices into a gravy jug to gloss over the meat once it's carved.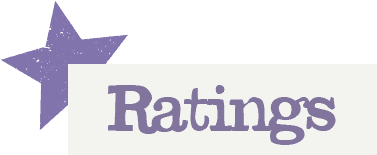 You'll need to log in to leave a rating & comment