Lamb Koftes with Scorched Red Onion Salad
2 people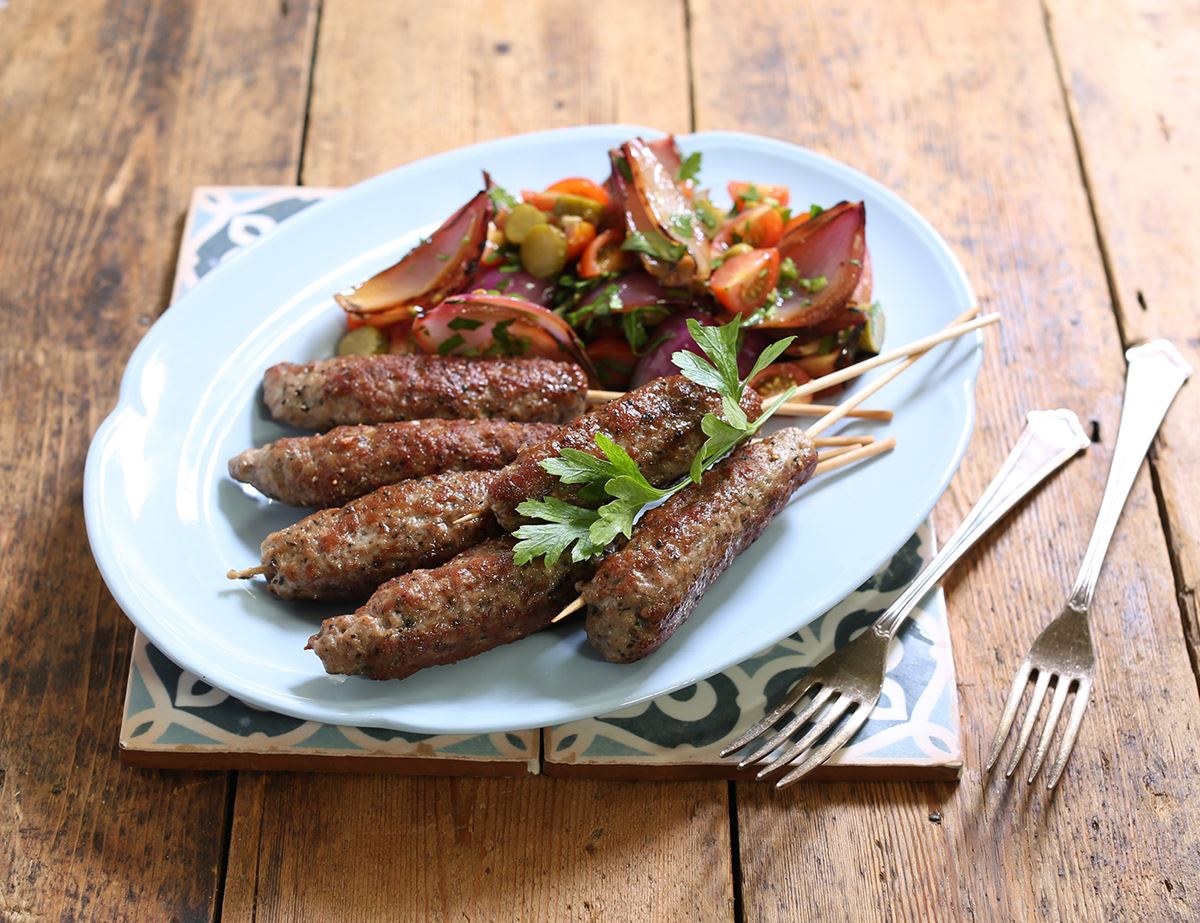 These tender pan-fried organic lamb koftes come with a sweet and tangy salad made with smoky-edged red onion petals, juicy cherry tomatoes and refreshingly sour slivers of gherkin dressed with lemon, pomegranate vinegar and fresh parsley.
Ingredients
4 red onions
3 tbsp olive oil
1 tbsp pomegranate vinegar
1 lemon
Sea salt
Freshly ground pepper
250g cherry tomatoes
4 gherkins
1 garlic clove
A large handful of flat leaf parsley
400g lamb koftes
Prep: 20 mins | Cook: 20 mins

Method
1.
Peel the red onions and slice them into wedges. Warm 1 tbsp olive oil in a large, heavy-based frying pan on high heat, till smoking hot. Add the onion wedges and fry for 3-5 mins on each side, till they're a little charred at the edges. Lift the onions out into a bowl, let them cool slightly, then separate the wedges into petals. Drizzle over 1 tbsp pomegranate vinegar and juice in the lemon. Season with a good pinch of salt and pepper and stir to mix. Set aside for 10 mins.
2.
Meanwhile, quarter the cherry tomatoes. Slice the gherkins into small chunks. Peel and grate the garlic. Finely chop the parsley leaves and stalks.
3.
Give the pan used to cook the onions a quick wipe clean and pour in another 1 tbsp olive oil. Warm to a medium-high heat and add the lamb koftes with a pinch of salt and pepper. Fry the koftes for 8-10 mins, turning every 2 mins, till golden all over and cooked through. Pop the cooked koftes onto a plate and set aside to rest for 2 mins.
4.
Add the tomatoes, gherkins, parsley and garlic to the bowl with the onions. Pour in 1 tbsp olive oil and stir to mix. Divide the salad between a couple of plates and top with the lamb koftes. Serve with flatbreads, warm bulgar wheat and a cool dish of yogurt on the side.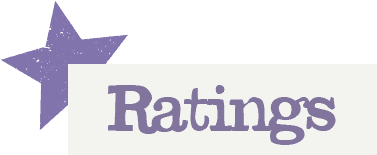 You'll need to log in to leave a rating & comment