Lamb Chops with Sweet and Sour Aubergine
2-4 people
Lamb loves the company of colourful, Mediterranean veg like peppers, tomatoes, aubergines and courgettes.
Ingredients
4 lamb chops
3 garlic cloves, finely chopped
A few splashes of olive oil
1 aubergine, cut into 1-2cm hunks
1 tsp caster sugar
1 tbsp red wine or cider vinegar
A handful cherry tomatoes, halved - 6-8
½ mug olives - green or black is fine
1 tbsp raisins (optional)
2-3 tbsp toasted pinenuts
A large handful parsley, finely chopped
MEAT-FREE: If you don't eat meat, or fancy skipping it on this occasion, just use more olive oil instead of lamb fat. It's delicious piled on a thick slice of bread, with pasta or couscous.

Method
1.
Season chops well. Rub a bit of olive oil and half the garlic into them. Place a frying pan over high heat. Add a little splash of oil. Pan-fry chops till golden on each side. Cook fatty rind as well, till crisp and nicely coloured.
2.
To test the 'doneness' of your chops, pinch your index finger and thumb together. Feel the fleshy bit of your hand below your thumb; press your finger on each lamb chop – if it feels the same the lamb is rare. Thumb to middle finger = medium rare. Thumb to ring finger = medium well. Thumb to pinky = well-done. Continue to cook in the frying pan over low heat until the lamb is cooked to your liking. Set aside to rest.
3.
Now for the aubergines. Cut into 1-2cm dice. Place the lamb pan back on the heat. Add a bit of olive oil if there's not much lamb fat left. Add the aubergine. Dust with a bit of salt and pepper. Saute till the aubergine starts to pick up colour. Add a dash of sugar. Gently trickle in the vinegar. Let the sugar meld in with the aubergine and caramelise, while the vinegar soaks in and gives the whole thing a nice twang. Fold the remaining garlic through. Cook for a moment. Add the tomatoes and raisins.
4.
When everything is starting to look jolly good, toss in the olives and pinenuts. Fold through. Take off the heat. Chuck in a good handful of parsley. Done. Pile in a mound and pop the lamb on the top - or on the side. Tuck in. Great with a wedge of bread from a good loaf, and a glass of wine. On the red side, Merlot "Terre Laviche" is a good match. If you'd rather go for white, try Muscadet Sur Lie 'Les Gautronnieres'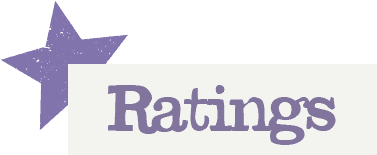 You'll need to log in to leave a rating & comment