Lamb, Bamb, Barbecue
2- people
A gorgeous Indian-inspired lamb marinade and an herb yogurt
Ingredients
4 Organic Lamb cutlets
1 tsp of Chiman's Spicy Chickpea spice blend*
A splash of olive oil
2 limes
150ml natural yogurt
3(ish) sprigs of mint, leaves only
12(ish) sprigs of fresh coriander
A pinch of sea salt
1 tsp caster sugar
No barbecue? A frying or griddle pan is just as good. Get the pan really hot. Add the lamb. Turn the heat down to medium. Cook for about 10 mins, turning often, until the meat is nicely seared. Prick a fat part of the cutlet with a knife and press. If the juices no longer are red, they're done. *To make your own spice blend, mix 2 tsp cumin seeds, 2 tsp turmeric, 1 tsp coriander seeds, 1/4 tsp ground ginger, 1/4 tsp ground cinnamon, a good pinch of chilli powder and a pinch of sea salt to a jam jar. Shake.

Method
1.
Pop the lamb in a dish. Sprinkle over the spice mix and pepper. Add a little olive oil, the juice of one lime and mix it together, massaging the spice into the lamb.
2.
Roughly chop the herbs. Pour the yogurt, herbs salt, the juice of ½ a lime and the sugar into a blender or food processor. Blend till the herbs have fallen to pieces and blended through. No food processor? Just finely chop the herbs and mix it all by hand.
3.
Once the barbecue flames die down, cook the lamb slowly so it stays nice and tender. Turn a couple of times. Baste with any remaining spiced oil.
4.
Let 'em rest a few mins before serving. Serve with the lime wedges and yogurt on the side.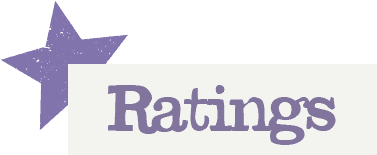 You'll need to log in to leave a rating & comment