Kale, Caesar
2-4 people
All hail this kale twist on a classic Caesar. A bit healthier, and a lot greener, than the traditional version.
Ingredients
2 thick slices of sourdough or long fermentation bread
A good glug of olive oil
3 garlic cloves
2 handfuls of freshly grated Parmesan
4 large handfuls of kale, stripped from their woody stalks
1 lemon, juice and zest
Freshly ground pepper
125g crème fraîche
1 tin of anchovies (48g)
1 tbsp white wine or cider vinegar
A pinch of chilli powder

Method
1.
Preheat the oven to 200°C/Gas 6. Put a big roasting tin in to heat up. Pop a kettle on to boil.
2.
Tear your bread into 2-3 cm square croutons. Add to the warmed roasting tin with a generous gloss of olive oil. Roast till just golden, 5-10 mins.
3.
Finely chop two garlic cloves. Remove croutons from the oven. Stir in the garlic and a handful of Parmesan. Roast 5 mins more or till everything's golden and crisp. Remove from oven.
4.
Thinly slice your kale. Roughly chop all over, so you avoid any long stringy bits.
5.
Put the kale in a pan. Add the boiling water. Stir the kale in the water. Strain quickly so it's softened, not cooked.
6.
Shake the water off the kale. Grate over most of your lemon zest. Toss with a good squeeze of juice, a gloss of olive oil and a pinch of pepper.
7.
Add the crème fraîche to a food processor or blender with the remaining garlic clove, 2 tbsp Parmesan, three anchovies, the oil from the anchovy tin, the vinegar, the chilli powder and a good pinch of pepper. Whizz till smooth. Taste. Tweak seasoning, as you like.
8.
Arrange the kale on plates or on a large platter. Dollop the dressing on like it's little nuggets of cheese on a pizza (or mix it through if you prefer). Scatter on the croutons. Tear and crumble a few of the croutons further, for added texture.
9.
Sizzle the remaining anchovies in a frying pan till warm. Drape over the salad. Finish with more zest, a gloss of oil and lots of Parmesan.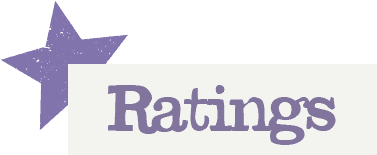 You'll need to log in to leave a rating & comment