Jamaican Jerk Jackfruit & Beans with Rice
2 people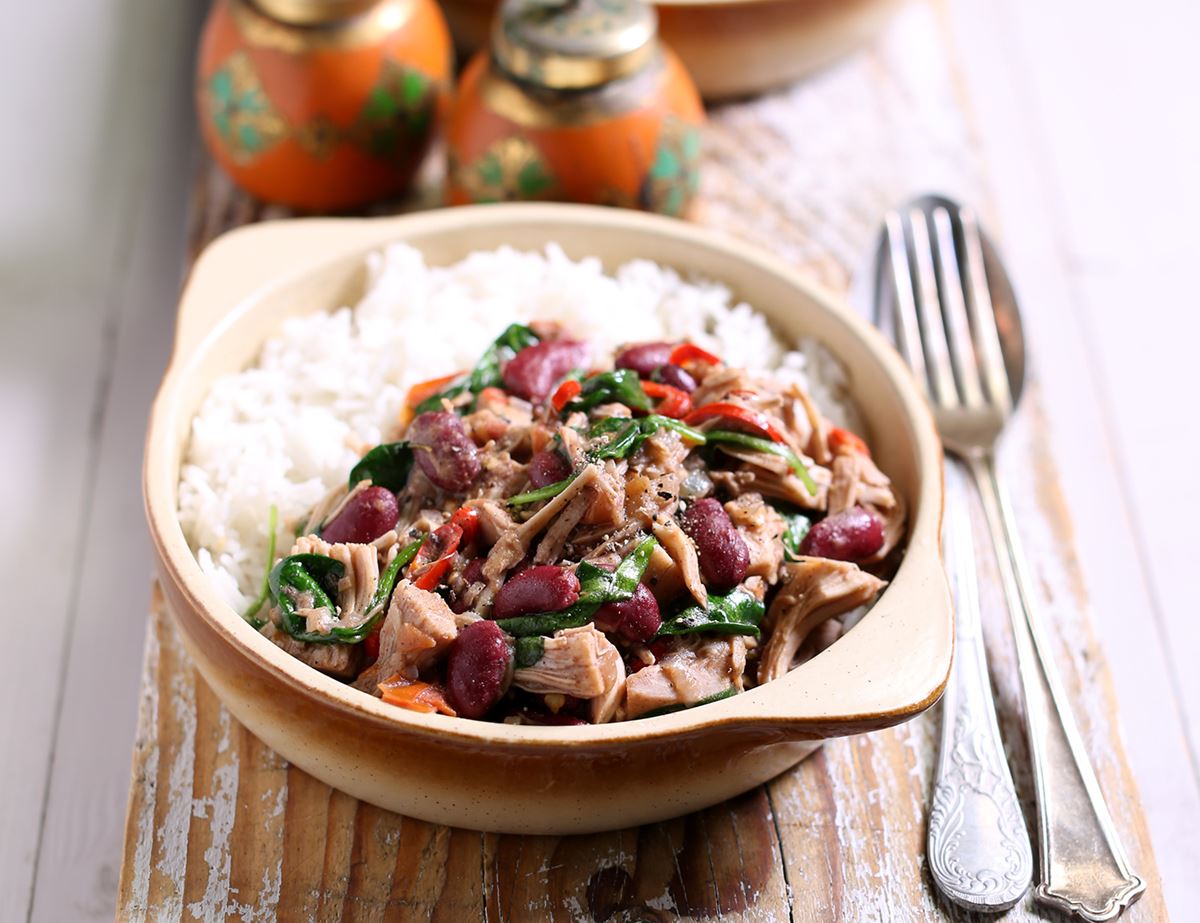 Meaty jackfruit is curried with a spicy Jamaican jerk seasoning in a coconut milk and kidney bean-based sauce. Served over a heap of fluffy basmati rice
Ingredients
1 onion
2 garlic cloves
1 chilli
2 vine tomatoes
2 tsp Jamaican jerk seasoning
400g tin of kidney beans
400g tin of jackfruit
200ml coconut milk
150g white basmati rice
50g baby leaf spinach
Sea salt
Freshly ground pepper
1 tbsp olive oil
300ml boiling water
Prep: 10 mins | Cook: 25 mins

Method
1.
Peel and finely chop the onion. Peel and grate the garlic cloves. Halve the chilli, flicking out the seeds and membrane for less heat, and finely chop. Roughly chop the tomatoes.
2.
Pour1 tbsp oil into a large pan and bring to a medium heat. Slide in the onions and a good pinch of salt and pepper. Fry for 4-5 mins, stirring occasionally, till softened and slightly coloured. Stir in the garlic, chilli and 2 tsp Jamaican jerk seasoning and continue to fry for a further 2 mins.
3.
Tip the chopped tomatoes into the pan. Drain the kidney beans and jackfruit and add them to the pan. Pour in the coconut milk. Combine well and bring to the boil, then partly cover with a lid and simmer gently for 20 mins. During the cooking time, use a wooden spoon every now and then to break up the jackfruit chunks a little.
4.
Tip the rice into a sieve and give it a good rinse under cold water. Tip into a small pan and add 300ml boiling water and a pinch of salt. Pop on a lid and bring to the boil, then turn right down and very gently simmer for 8 mins, till all the water has been absorbed. Take the rice off the heat and leave it to steam in the pan, covered, for 10 mins.
5.
Stir the spinach into the jackfruit and beans till wilted. Have a taste of the sauce and add more salt if needed.
6.
Spoon the rice into a couple of deep bowls and top with generous ladlefuls of the jackfruit curry and serve.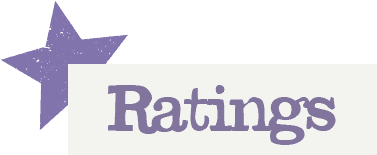 You'll need to log in to leave a rating & comment
Made this loads of times as it's so good, quick and simple. Not made it for ages so did tonight and forgot how good it is. Used mixed beans instead of just kidney beans as it's what I had. Hit the spot on a Saturday night and absolutely delicious. Can not recommend enough. Freezes well and I just add the spinach when I reheat.
Kerry
Love this recipe! All with ingredients I usually buy. Since my partner went veggie I've been looking for simple meals we can both enjoy. I put the kidney beans in with the rice though - I am of Jamaican heritage and that's how we do it
Tryingtobeveggie
Excellent basic recipe for trying jackfruit for the first time and easily adaptable. As it stands, the recipe makes 3 portions easily. To increase it to 4 I add more beans and more green veg rather than more jackfruit (although admittedly my jar of jackfruit was larger to begin with). Everyone I've made it for loves it!
So good! Thank you for this recipe
Ieva St.
Just had really nice meal. Thank you for the recipe.
First time of cooking and eating Jackfruit using this recipe...and it was great. Will definitely be cooking this again...and considering him indoors is a big meat eater, he really enjoyed it...in fact he cooked it ????
TryAnythingVeggieOnce
Delicious. Have made this often as my OH loves it.
Piggy Woo
Absolutely love this recipe
CruiseLover
This was the first time I'd tried jackfruit. Loved the recipe! There was too much for the 2 of us, so my husband took the rest to work & heated up in a microwave. Tasted just as good the next day. Will definitely make again.