Herb Tempura
2-4 people
We've given a traditional seaside treat a herby twist. Seasonal herbs are battered to turn them from a garnish into a brilliant summer snack.
Ingredients
100g plain flour
1 egg
180ml ice cold sparkling water or lager
Sunflower or rapeseed oil
Sea salt
Freshly ground pepper
Lemon wedges
Hot chilli sauce & Tartare sauce
Herbs:
Rosemary
Thyme
Mint
Dill
Parsley
Basil
Chives
Sage
Watercress
Rocket
Wild samphire

Method
1.
What? Seasonal herbs in a tempura batter jacket. Fried for a couple of mins till crisp. Serve as a snack or as a side dish. Packed full of flavour.
2.
How? Whisk 100g plain flour and seasoning with 1 egg, 180ml ice cold sparkling water or lager. Should be the consistency of double cream and a few lumps are fine. Prepare your herbs.
3.
Then? Dip your choice of herbs into the cold batter. Fry in a deep saucepan filled one-third of the way up with sunflower or rapeseed oil. The oil should be about 180°C (or a cube of bread will brown in 30 secs). The coldness of the batter hitting the hot oil will produce a light and airy batter. Fry for a couple of mins till the batter is crisp but still pale. Take care not to over crowd the pan- cook in small batches. Lift out with tongs onto kitchen paper. Dust with more salt and pepper. Serve with lemon wedges, tartare sauce or hot chilli sauce.
4.
Herbs: Rosemary & thyme- use the more tender ends. Mint & tarragon - pick the leaves from the tough stalks. Dill, parsley, basil- keep on their tender, flavourful stalks. Chives- keep whole and fry the flowers too. Sage leaves. Watercress, rocket. Edible flowers- nasturtium, marigolds, courgette. Sea purslane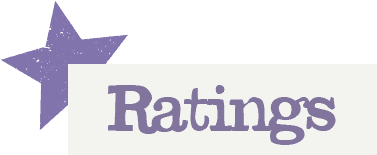 You'll need to log in to leave a rating & comment