Hake with Buttery Crushed Tomatoes
2 people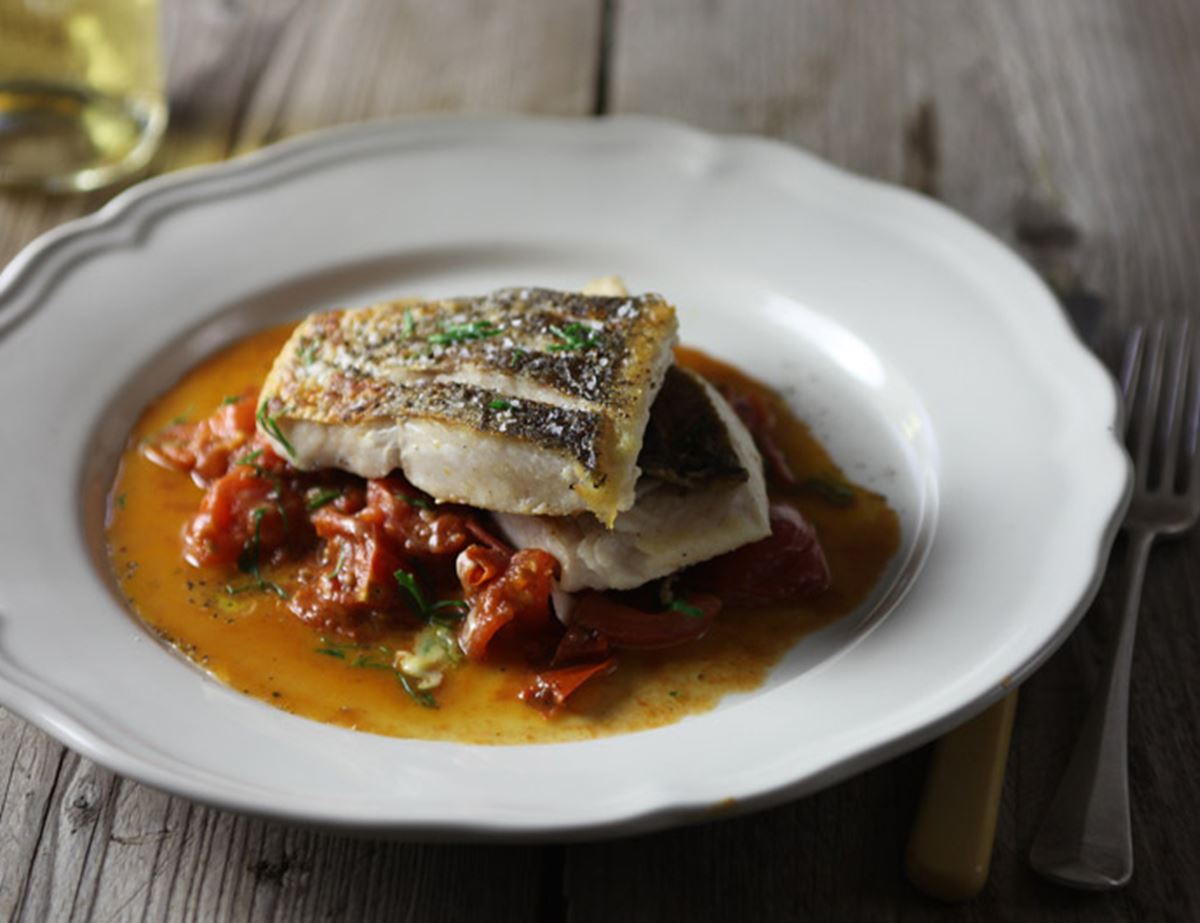 This takes minutes to make. Far better than venturing out for supper.
Ingredients
300g hake fillets*
Sea salt and freshly ground pepper
Olive oil
2 tbsp unsalted butter
500g tomatoes, halved if using cherry toms, or cut into small hunks
1 garlic clove, finely chopped
1 glass white wine
A handful of fresh tarragon, chervil or parsley, chopped
* Hake's only around for a short period so if you can't nab some, try with any other meaty fish that has a layer of skin you can crisp up – gurnard, sea bass, cod fillets (ours come with the skin)…

Method
1.
Rinse your fish. Pat dry. Cut into two fillets if comes as one big fillet. Make 2-3 slashes (about 1cm deep) across the top of each fillet, cutting into the flesh. Season well on both side.
2.
Add a splash of olive oil to a hot frying pan. Gently place the fish in the pan, skin side down. Give it a good 2-3 mins before checking. You want the skin to really crisp up. Most of the cooking happens on the skin side.
3.
Once the skin is really golden and crisp, gently flip the fish over. Cook flesh side down for 1-2 mins. You'll know it's done when you can see the flesh go completely white all the way up the sides.
4.
Pop the warm fish onto a plate. Keep the pan on the heat. Add 1tbsp butter. As soon as it melts, add the tomatoes, garlic and a pinch of salt and pepper. Crush the tomatoes with the back of a spoon as they soften up and release their juices.
5.
As the tomatoes cook down, add the wine. Let it bubble up and reduce down as the toms cook further. Just as the sauce starts to thicken up, take off the heat, swirl through the last 1 tbsp of butter.
6.
Swirl most of the herbs through the toms. Taste. Adjust seasoning, as needed. Pile a mound of the crushed tomatoes on each plate. Top with the fish. Sprinkle the remaining herbs over. Serve.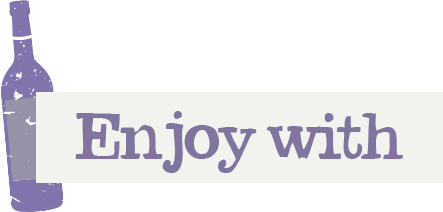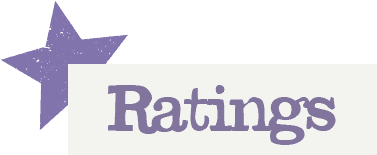 You'll need to log in to leave a rating & comment
Zosia
This is delicious and so wuick and easy.. My go to when suddenly got people coming round and not much food as it's just the fish you have to buy really!
Eve
So much flavour for such a quick dish! The garlic really came through in the sauce, it was lovely.
Add some balls to your soup!
Fantastic, simple quick & very tasty, loved it!