Griddled Asparagus, Shallot & Wild Garlic Salad
2 people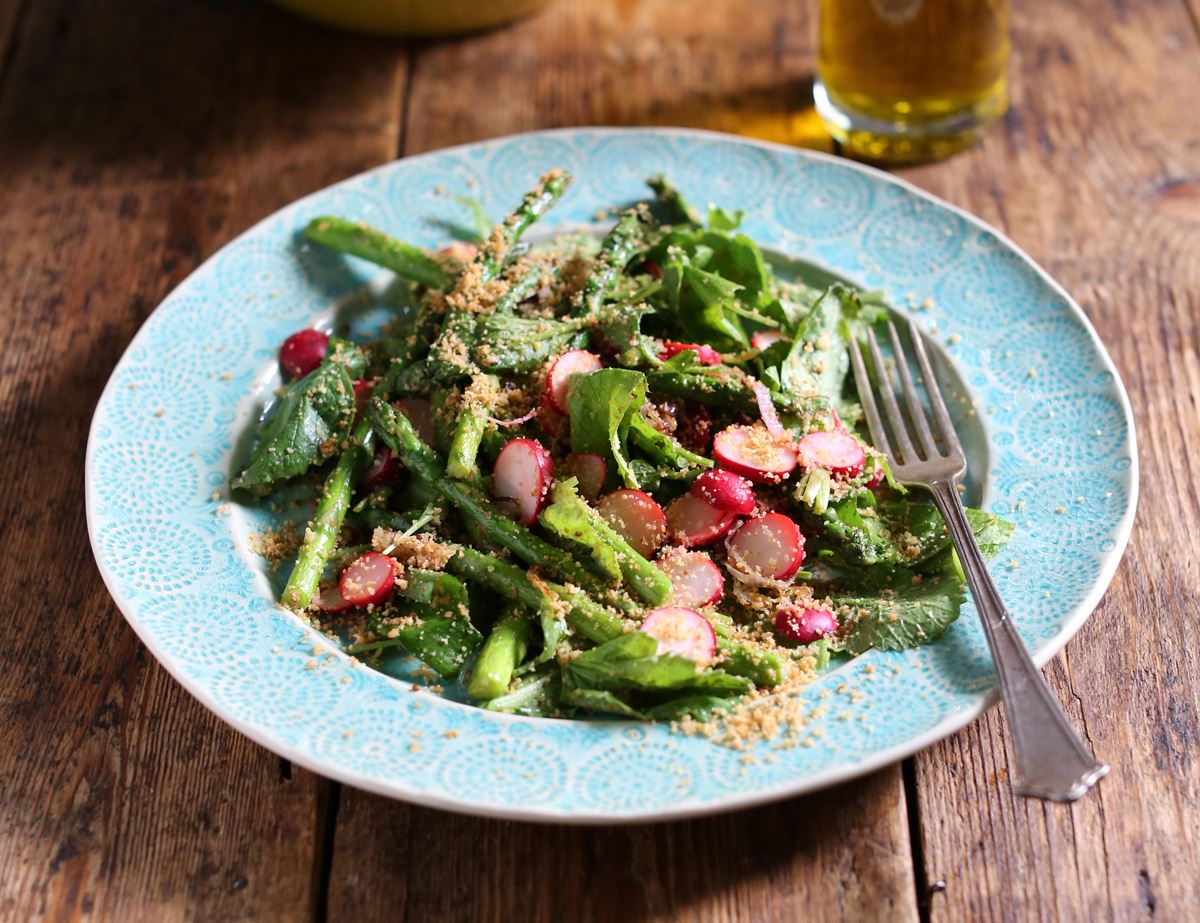 This salad is springtime on a plate, with organic English asparagus and sweet shallots as the seasonal stars. Both are given a lick of heat and smoke, then topped with crispy breadcrumbs, pink pickled radishes and a classic wholegrain mustard dressing.
Ingredients
A bunch of radishes
1 lemon
1 tbsp wholegrain mustard
1 garlic clove
50g breadcrumbs
4 shallots
200g asparagus
A handful of wild garlic
Prep: 15 mins | Cook: 10 mins

Method
1.
Slice the leaves off the radishes, pop the leaves in a colander and gently rinse under cold water. Set aside. Rinse the radishes, thinly slice them and slide them into a small bowl. Squeeze over the juice from half the lemon, add a pinch of salt and toss together. Set the radishes to one side to lightly pickle.
2.
Peel and finely chop or grate the garlic. Slide it into a large bowl. Add 1 tbsp of the mustard and squeeze in 1 tbsp lemon juice. Stir with a pinch of salt and pepper and 1 tbsp olive oil to make a dressing. Set aside.
3.
Pour 1 tbsp olive oil into a large pan and warm over a medium-high heat. Tip in the breadcrumbs with a pinch of salt and pepper. Fry for 3-4 mins, stirring frequently, till the breadcrumbs are golden brown. Tip into a bowl and give the pan a quick wipe clean.
4.
Peel the shallots and slice them. Snap the woody ends off the asparagus (they'll break at the right point when you bend them).
5.
Return the clean frying pan to a medium-high heat and warm for 2 mins. Pour in 1 tbsp olive oil and add the asparagus and shallots. Fry for 5-6 mins, stirring often, till the asparagus spears are tender and the shallots are golden.
6.
Tip the cooked asparagus and shallots into the bowl with the salad dressing. Add the radish leaves, wild garlic leaves and the pickled radishes. Toss to combine. Divide the salad between two warm plates and sprinkle with the golden breadcrumbs to serve.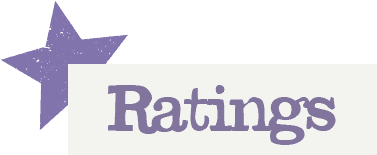 You'll need to log in to leave a rating & comment
Lapinous
This was absolutely delicious and fairly quick to make. Lightly pickled radishes were yummy Will definitely make again