Gin & Beetroot Cured Salmon
4-8 people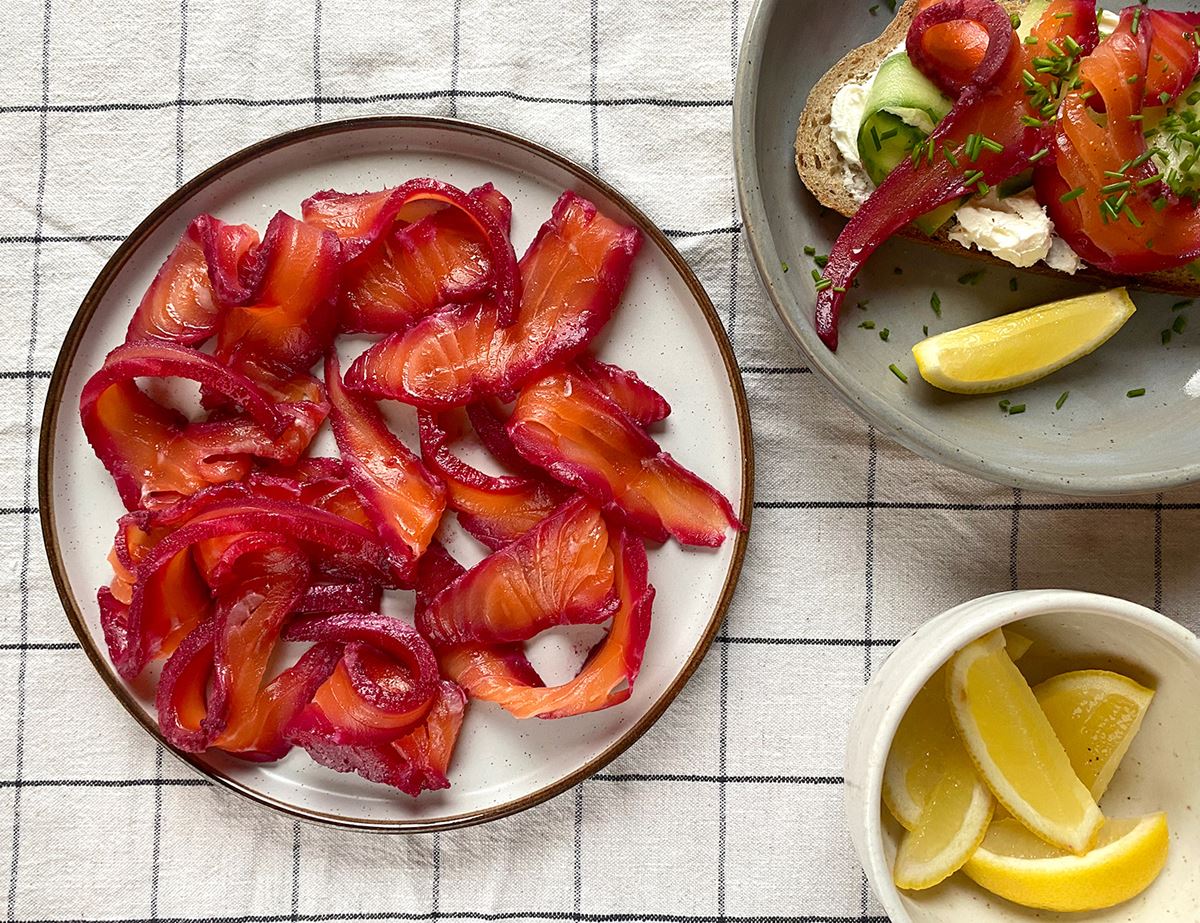 Curing your own side of salmon to make gravlax is easy with Sorrel's simple recipe. It infuses the salmon with beetroot, dill, horseradish and juniper-heavy gin and is ready to eat within 48 hours. Serve with pickles, crème fraîche, blinis and a scattering of herbs for an elegant starter, eat with scrambled eggs and toast for breakfast, or just enjoy it as a luxurious snack.
Ingredients
200g beetroot
50g fresh horseradish root or 2 tbsp horseradish relish
2 lemons
1 orange
A large handful of dill
175g Himalayan rose pink fine salt
75g raw cane sugar
100ml London dry gin
800g side of salmon
To serve (optional):
Pickled cucumber or gherkins
Blinis
Crème fraîche
Buttered bread
Scrambled eggs
Lemon wedges
Finely chopped dill or chives
Prep: 20 mins + 48 hrs curing

Method
1.
Trim the beetroot and roughly chop it. Wash, peel and roughly chop the horseradish root (if you're using fresh horseradish). Add the beetroot and horseradish or horseradish relish to a blender or food processor. Finely grate in the zest from the lemons and orange. Add the dill, salt, sugar and gin to your blender. Blitz till you have a really smooth purée. This is your gin and beetroot cure.
2.
Carefully remove the skin from the salmon (see our tip, below, for how to use up the salmon skin). Arrange two layers of cling film in a large container, with plenty overlapping the sides. Pour half of the beetroot cure mixture into the bottom. Place the salmon on top. Pour the remaining cure over the top so the salmon is completely covered. Tightly wrap the salmon and pop a lid on the container. Place the container in the fridge for 48 hrs.
3.
When the salmon has cured for 48 hrs, it will feel firm and be safe to eat. Unwrap it and gently scrape the cure off the salmon. Use a little extra gin, if you like, to 'wash' the salmon clean. Thinly slice the cured salmon and serve a part of a smörgåsbord.
4.
Eat Me, Keep Me
The cured salmon will keep in the fridge, covered for up to 3 days.
5.
Salmon Skin Crisps
You can turn your leftover salmon skin into moreish crisps. Simple slice the salmon skin into 2cm-thick strips and toss with a good pinch of salt and pepper. Heat a generous glug of oil in a large frying pan then carefully drop in the salmon skin strips and fry for 2-3 mins till light golden and crisp. Lift on to a clean tea towel or kitchen paper and leave to cool slightly. Enjoy as a snack or use to top rice or noodle dishes.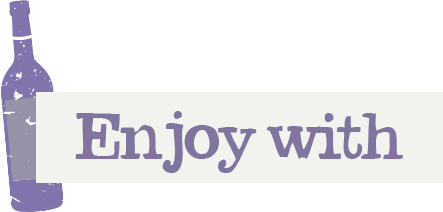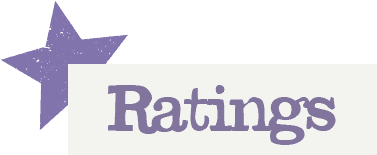 You'll need to log in to leave a rating & comment