French Farmhouse Lamb Steaks with Lentils
2 people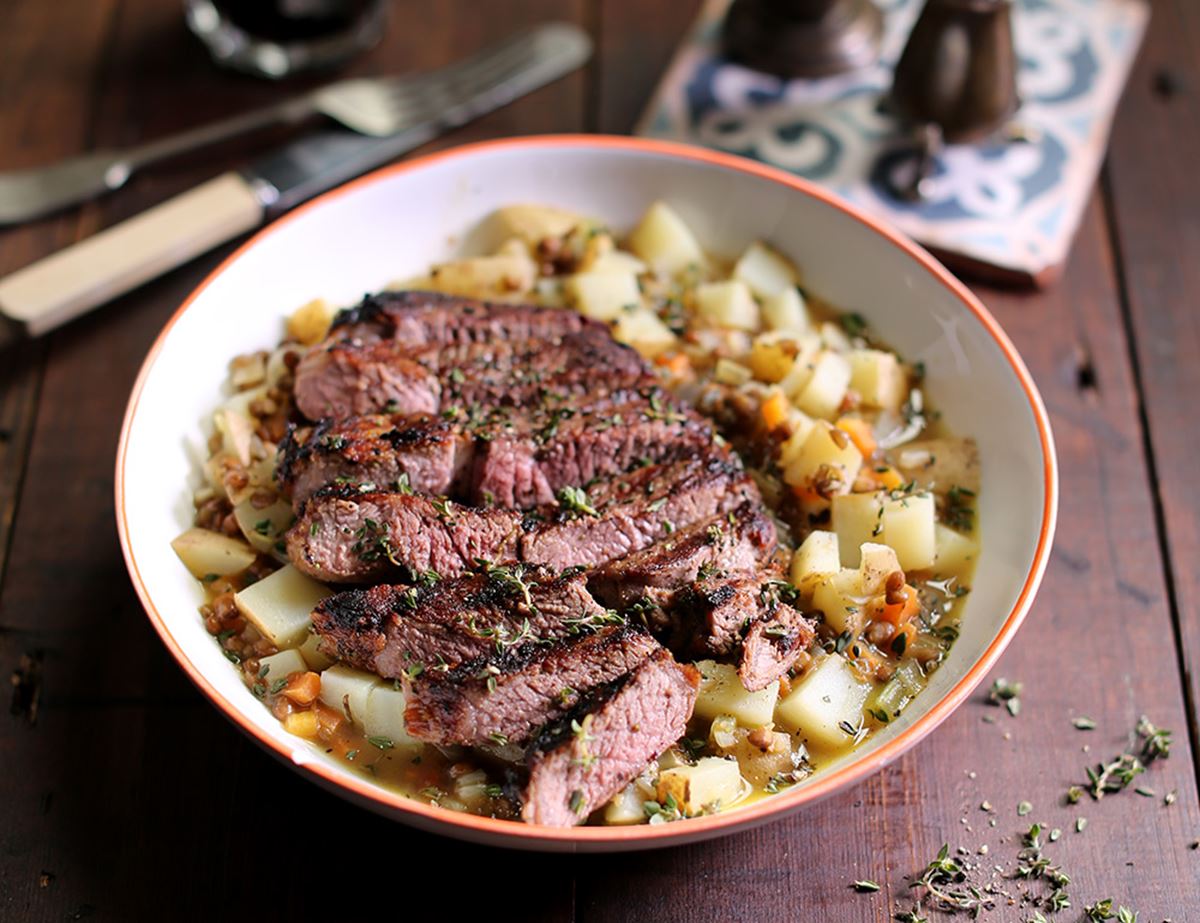 A hearty, rustic supper of juicy organic lamb steaks served in a fragrant brothy bowl of nutty lentils and tender chunky veg, scented with garlic and fresh thyme.
Ingredients
1 onion
1½ tbsp olive oil
Sea salt
Freshly ground pepper
1 carrot
1 celery stick
350ml boiling water
500g potatoes
2 garlic cloves
400g tin of green lentils
1 chicken stock cube
2 lamb leg steaks
A handful of thyme, leaves only

Method
1.
Peel and finely chop the onion. Warm a medium pan for 1 min over a medium heat and add ½ tbsp oil and the onion. Season with salt and pepper and cook for 5 mins, stirring often, till the onion starts to look glossy.
2.
While the onion cooks, scrub and trim the carrot and finely dice it (no need to peel the carrot, although you can if you prefer). Trim the dry ends off the celery and finely slice it. Stir them both into the onion and cook for 10 mins, stirring often, till all the veg have started to soften.
3.
Scrub the potatoes and chop them into 1cm dice. Peel and crush or finely chop 1 of the garlic cloves (keep the other for later). Drain the lentils.
4.
Stir the potatoes, garlic and lentils into the veg. Crumble in the chicken stock cube. Pour in 350ml boiling water. Pop on a lid and bring to the boil. When it's boiling, turn the heat down and simmer for 15 mins till the potatoes are tender.
5.
While the veg cook, pop the lamb leg steaks on a board and pierce them a few times with a fork (this helps tenderise the meat).
6.
Peel and crush the remaining garlic clove and pop it in a bowl. Pick the leaves off the thyme sprigs (if you have a fine mesh sieve you can push the woody stalks through it and the leaves will collect in the bowl of the sieve). Add most of the thyme leaves to the garlic and stir in 1 tbsp olive oil and a pinch of salt and pepper. Stir together to make a thick paste and rub it into the lamb.
7.
Warm a frying pan over a high heat till it's smoking hot. Add the lamb and fry for 4-5 mins till they are golden brown all over. Flip the lamb leg steaks over and fry for another 2-3 mins. For well done lamb, cook for an extra 1-2 mins.
8.
Pop the lamb leg steaks on a clean board and rest them for 2-3 mins before slicing. Spoon the lentils and veg onto warm plates, top with the lamb and garnish with the last of the thyme leaves.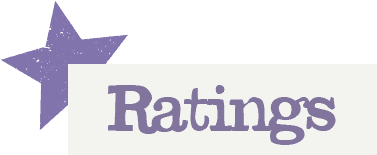 You'll need to log in to leave a rating & comment