Flower Garden Salad
2 people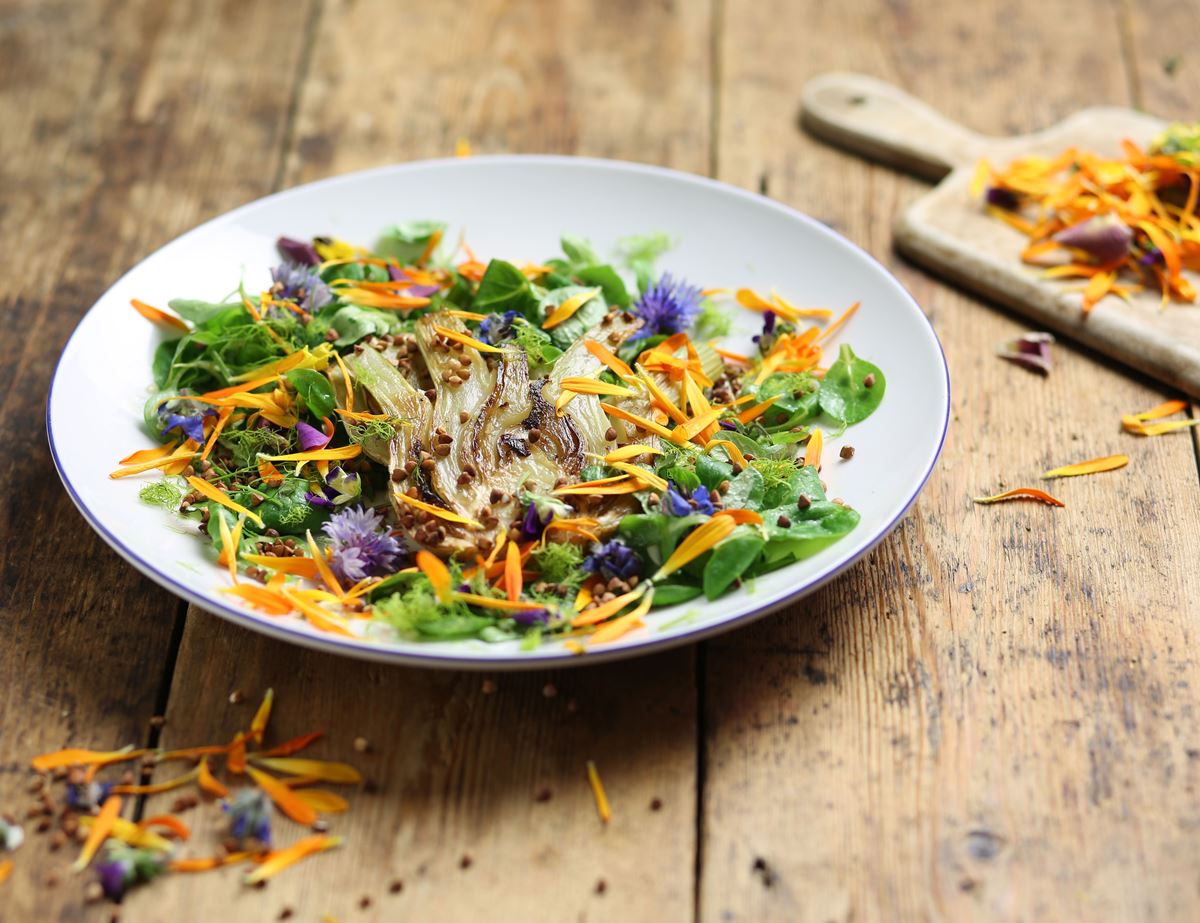 A pretty mix of borage, viola, cornflower and pansies isn't just for your garden. They make a pretty delicious combination in this green salad.
Ingredients
75g buckwheat
1 fennel
1 shallot
1 tsp Dijon mustard
1 tsp honey
1 tbsp red wine vinegar
A handful of sorrel
50g lamb's lettuce
15g edible flowers
2 tbsp olive oil
Sea salt
Freshly ground pepper
Prep: 15 mins | Cook: 20 mins

Method
1.
Heat your oven to 180°C/Fan 16°0C/Gas 4. Put a dry frying pan over a medium heat. Add the buckwheat grains and toast, shaking the pan, for 4-5 mins till the buckwheat is browned and smells nutty. Tip into a bowl and set aside.
2.
Trim the dry tips off the top of the fennel (keep any fronds). Slice the fennel lengthways into 4 thick steaks. Put the frying pan back on the hob over a high heat. When it's smoking hot, add 1 tbsp oil and the fennel. Fry for 2 mins, till slightly m charred, then flip and fry for another 2 mins.
3.
Lift the fennel out of the pan and place on a baking tray. Slide into the oven and roast of 10 mins to finish cooking them through. They should be tender when pierced with a skewer.
4.
While the fennel roasts, peel and finely chop the shallot. Pop it in a bowl. Add in 1 tsp each Dijon mustard and honey, 1 tbsp red wine vinegar and 1 tbsp olive oil. Season with a pinch of salt and pepper. Whisk together to make a dressing. Taste and add more salt and pepper if you think it needs it.
5.
Finely slice the sorrel and pop it in a large bowl. Add the lamb's lettuce.
6.
Add the flowers to the bowl. You can leave them whole or, if they're large, tear them into chunks. Whisk the dressing again to make sure it's emulsified. Pour into the salad bowl. Toss to mix.
7.
When the fennel steaks are ready, arrange the lamb's lettuce on two warm serving plates. Top with the buckwheat and fennel and serve.
8.
The floral dance - Keep your edible flowers in the fridge and make this salad first - edible flowers are very delicate and need eating quickly.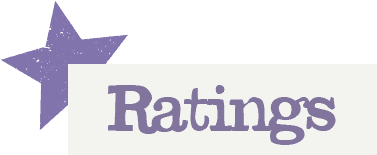 You'll need to log in to leave a rating & comment