Egg Fried Noodles with Greens & Sweet Chilli
2 people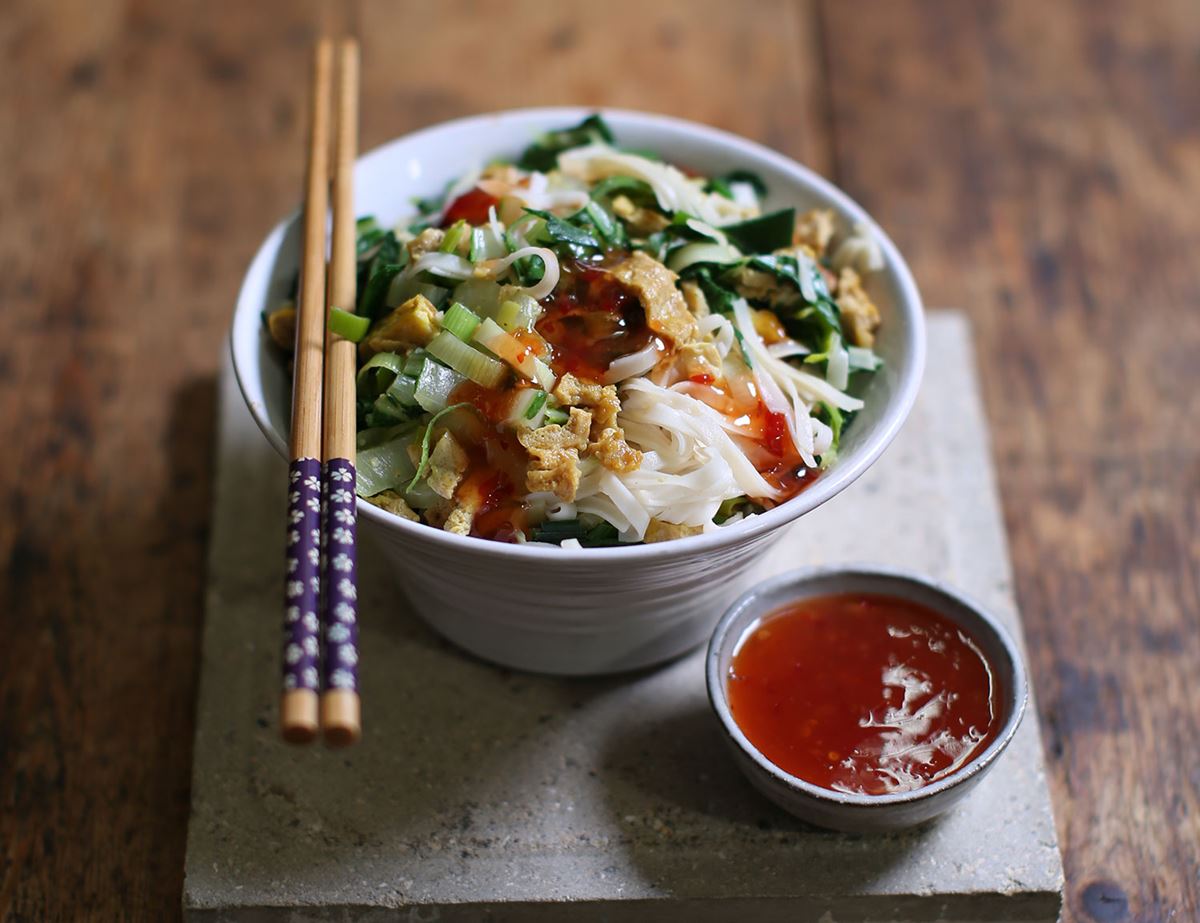 A satisfyingly speedy dish of soft noodles stir-fried with organic eggs, leafy pak choi and sweet seasonal leek, flavoured with fresh garlic and savoury tamari and finished with a kick of Thai sweet chilli sauce.
Ingredients
125g pad Thai noodles
1 leek
1 pak choi
2 garlic cloves
50g tamari
4 eggs
2 tbsp olive, sunflower or coconut oil
50g Thai sweet chilli sauce

Method
1.
Fill your kettle and boil it. Put half the pack of noodles in a large bowl or dish and pour over the boiling water. Make sure the noodles are completely covered. Set aside for 10-12 mins – the noodles will soften in the hot water, but will still have a little bite. Try a noodle after 10 mins and if they are still a bit chalky, leave them for another 2 mins then try again.
2.
While the noodles soak, trim the roots and top 3cm off the leek. Halve it, rinse out any grit, then finely slice it. Trim the root end off the pak choi, then finely slice the stalks and shred the leaves. Peel and finely chop the garlic cloves.
3.
Crack the eggs into a bowl and add 1 tbsp of the tamari, keeping the rest for later. Beat the eggs with a fork to scramble them.
4.
Put a large frying pan or wok on a high heat for 1 min, then add 1 tbsp oil and swirl it to coat the pan. Pour in the beaten eggs and swirl them round to coat the pan. Fry the eggs for 3-4 mins, loosening the edges with a spatula and swirling any uncooked egg round the pan often till you have a set omelette. Use the spatula to loosen the omelette, then slide it out onto a plate. Set aside.
5.
Pop the pan back on a high heat. Add another 1 tbsp oil and the garlic. Sizzle for 15 secs, then add the leek and pak choi stalks and leaves. Stir fry for 5-6 mins till the veg have picked up a little colour and softened slightly.
6.
The noodles should be ready by now, so make sure they're drained. Roughly chop the omelette.
7.
Tip the noodles into the pan. Add the omelette. Use 2 forks to pick up and drop everything in the pan a few times to mix them together. Add the rest of the tamari. Divide the noodles between 2 warm plates or bowls, drizzle over the sweet chilli sauce and serve.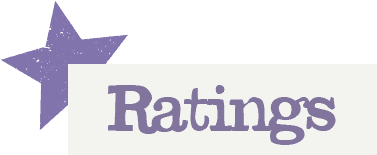 You'll need to log in to leave a rating & comment