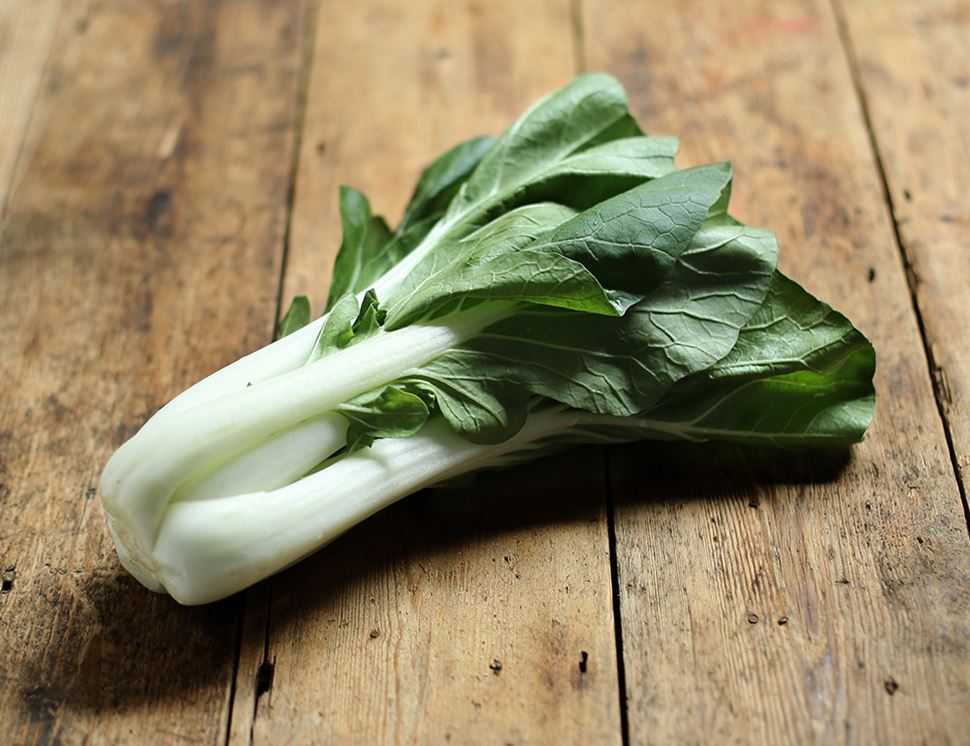 A member of the cabbage family, pak choi has crisp white stalks and tender green leaves. You can cook it like you would spinach, but its perfect match is a stir fry.

Country of Origin - Holland

Class - Minimum Class 2
Our pak choi is grown by Fred Willemssen in Grubbenvorst, Southern Holland. Fred's a cheery sort of chap who loves the organic ethos and also grows chicory.
Chop the base off and wash each stalk well before using - try raw with a dip, steamed, sauted, braised, or used with other vegetables in Chinese-style stir-fry dishes. Store pak choi in the fridge for up to a week. Suitable for home freezing.
You might also like to try...