Creamy Fish Pie Gratin
2 people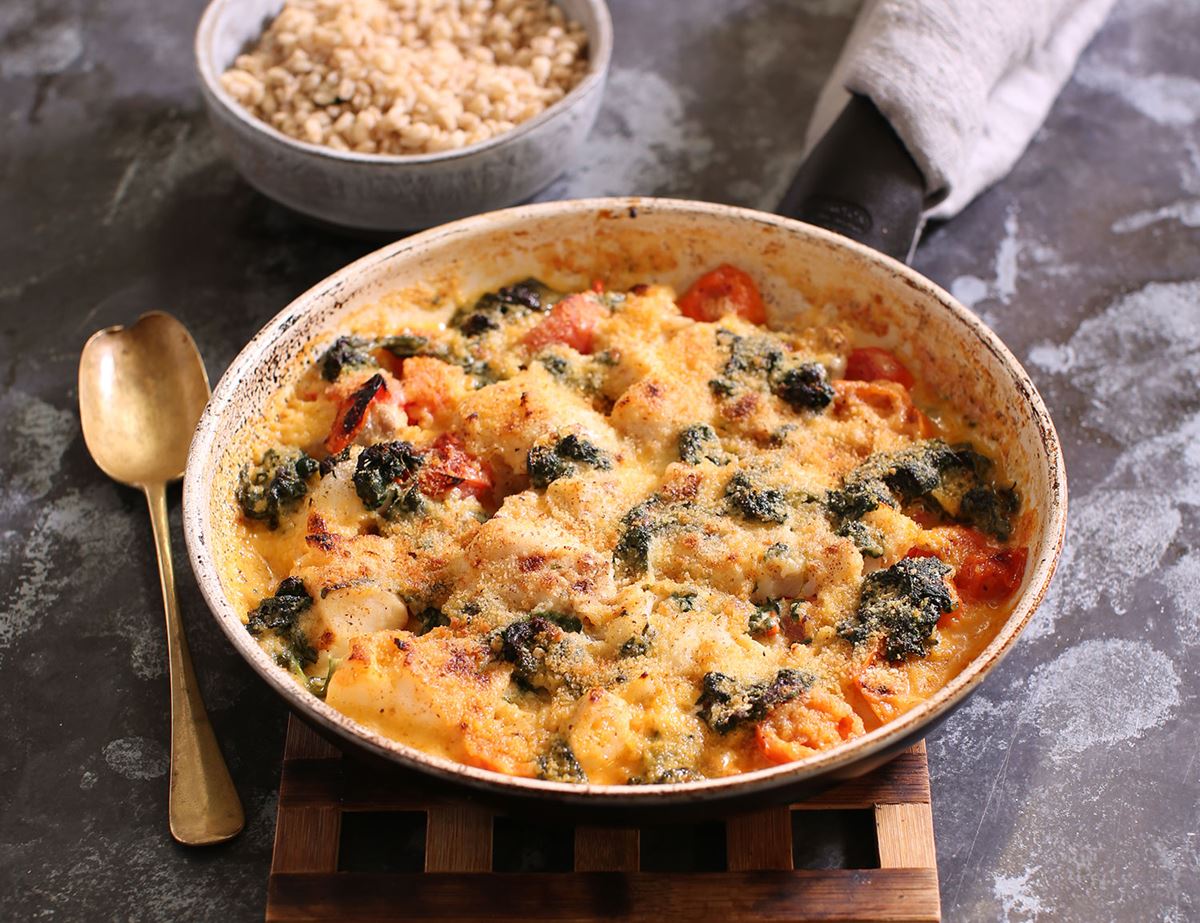 An easy-peasy fish pie inspired by the grilled-till-bubbling goodness of a gratin, this dish bakes chunks of white fish in a nutmeg-scented crème fraîche sauce with spinach and tomatoes, topped with breadcrumbs and served with pearl barley.
Ingredients
150g pearl barley
Sea salt
100g baby leaf spinach
Freshly ground pepper
2-4 tbsp water
250g cherry vine tomatoes
½ tbsp olive oil
340g white fish pie mix
¼-½ nutmeg
200ml crème fraîche
50g breadcrumbs

Method
1.
Fill your kettle and boil it. Set your grill to high. Tip the pearl barley into a small pan. Pour in enough boiling water from the kettle to cover the pearl barley by 2-3cm. Add a pinch of salt, pop a lid on the pan and bring to the boil, then turn the heat down and simmer for 15-20 mins till the pearl barley is tender but still with a little bite.
2.
While the barley cooks, place a large frying pan on a medium heat. Add the baby leaf spinach, season with salt and pepper, and add 2 tbsp water. Cook, stirring, for 2-3 mins till the spinach wilts. If it seems a bit dry, add another 1-2 tbsp water.
3.
When the spinach has wilted, scoop it out of the pan and leave to drain in a sieve or colander. Halve the cherry vine tomatoes, then pop the frying pan back on the heat and add ½ tbsp olive oil. Add the halved cherry tomatoes and fry for 3 mins, stirring occasionally, till they just start to soften.
4.
Add the white fish pie mix to the frying pan and fry for 3 mins, turning the fish pieces halfway through cooking. This fish will start cooking, but it won't be cooked all the way through. Take the frying pan off the heat. If your frying pan can go under the grill, leave the tomatoes and fish in it, or transfer to a heatproof dish.
5.
Squeeze any excess water out of the spinach with your hands, then tear it over the tomatoes and fish. Grate a quarter of the nutmeg into the tub of crème fraîche and add a pinch of salt and pepper. Gently stir to mix. Dollop the seasoned crème fraîche over the fish and veg – it won't totally cover them, but that's fine. This is your gratin.
6.
Slide the fish pie gratin under the grill for 5 mins, till it has started to pick up some colour and bubble. Take it out from under the heat. Scatter over the breadcrumbs. Grate over a little extra nutmeg. Return the gratin to the grill and cook for 2-3 mins till golden.
7.
The pearl barley should be cooked by now. Drain it and divide between 2 warm plates. Let the gratin cool for a few mins, then serve alongside the pearl barley.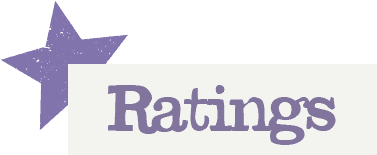 You'll need to log in to leave a rating & comment