Courgette & Feta Hotcakes
4-6 people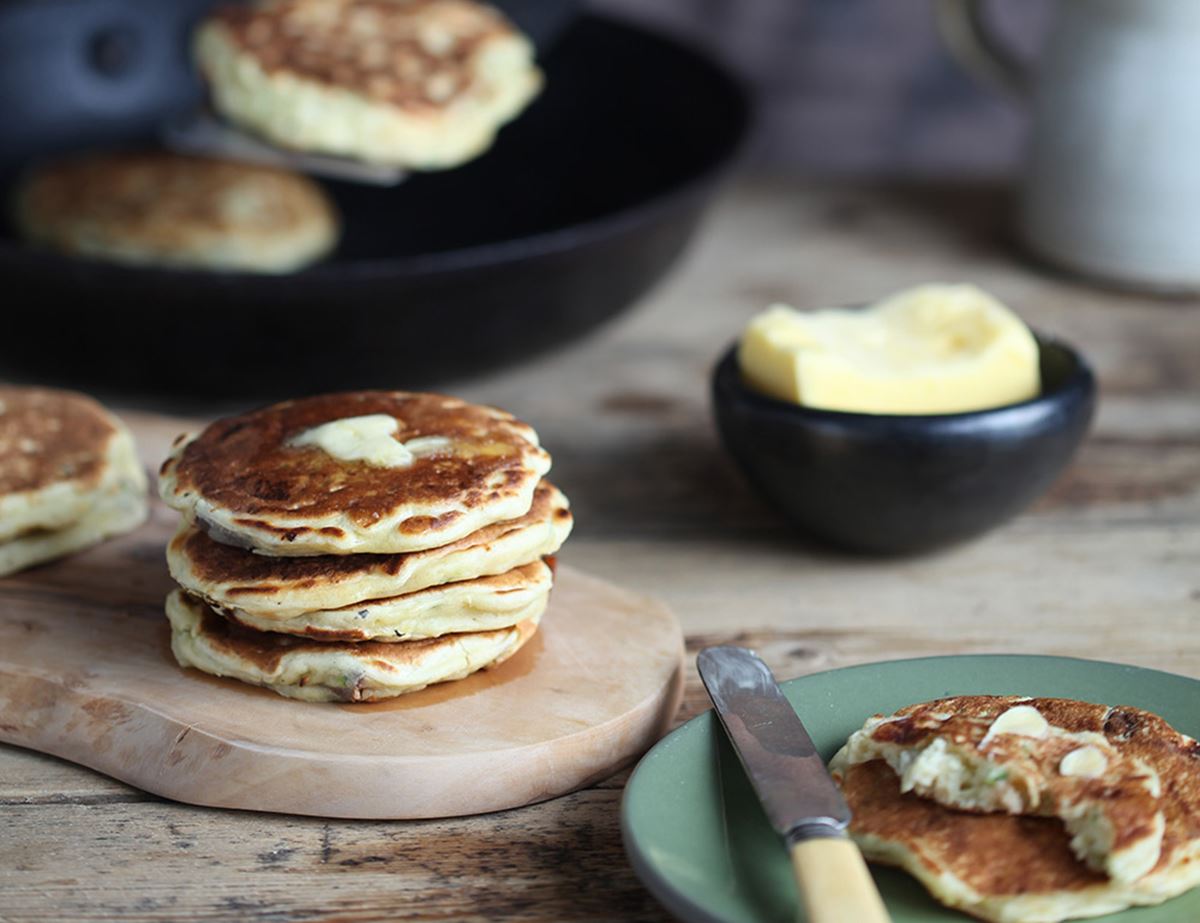 Hotcakes are fluffy pancakes that are tasty eaten plain with butter, but even better flavoured with a Med-friendly mix of courgettes, feta and savoury Kalamata olives. Stack them up and serve them for breakfast or as a light meal.
Ingredients
2 medium eggs
225g plain white flour
3 tsp baking powder
A good pinch of chilli powder
1 courgette, coarsely grated
200g feta cheese, crumbled
A large handful of Kalamata olives, stoned
300ml milk (or 150g natural yogurt mixed with 150ml water)
Butter and slow roast tomatoes, to serve
Prep: 15 mins | Cook: 20 mins

Method
1.
Break the eggs in a large bowl and beat together. Sift in the flour, baking powder and chilli powder and fold to combine.
2.
Fold in the grated courgette, crumbled feta and stoned olives.
3.
Add the milk (or yogurt and water) and stir till it's smooth. The batter should have the consistency of double cream.
4.
Set a large frying pan on a high heat and brush with a little film of olive oil. Spoon 1-2 tbsp of the batter in to make a hotcake – you should be able to cook 2 or 3 hot cakes in your pan at a time. Fry for a few mins till the hotcake starts to set (you should see little air bubbles forming).
5.
When golden and set, flip it over. Cook for another couple of minutes till cooked through and golden. Slice the hotcakes onto a plate and cover with a tea towel or keep warm in an oven set to a low temperature. Repeat till you have cooked all the batter.
6.
Serve the hotcakes glossed with a little butter and a side of slow roast tomatoes.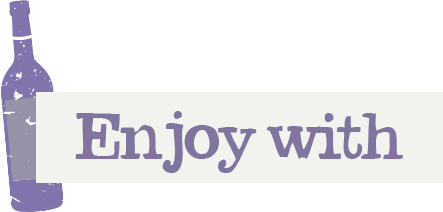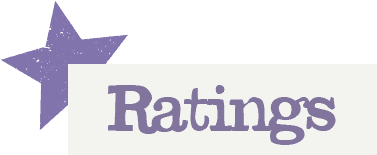 You'll need to log in to leave a rating & comment
Easypeasy
So easy to make and loved by all the family.
CW
Our family LOVES these. We make them for breakfast often. They are especially delicious topped with good quality crispy bacon!
Pfitz
Delicious made with buckwheat flour. I find it easier to add the eggs with the liquid - hold some back to add to get the right consistency - and add the feta last so that it doesn't break up too much. An excellent way to use up a courgette glut and they freeze well.
DoruntineUK
Easy to make & delicious! Have to admit I had no milk so used cream ;)