Chorizo, Pepper & Tomato Fried Rice
2 people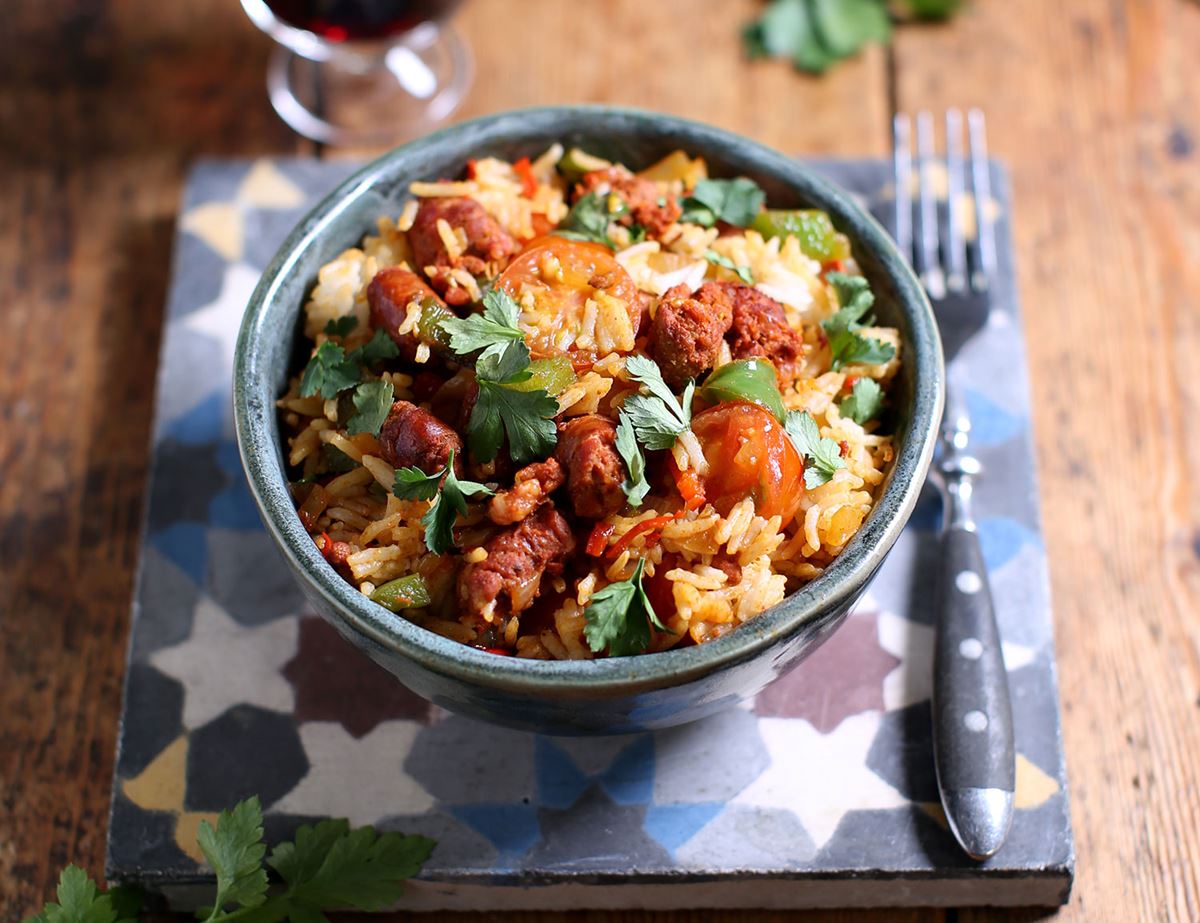 A quick, easy recipe for a dinner of white basmati stirred through a sizzling pan of pepper, onion, juicy cherry tomatoes, fresh chilli and organic chorizo.
Ingredients
150g white basmati rice
300ml boiling water
Sea salt
300g cooking chorizo
½ tbsp olive oil
1 onion
1 green pepper
250g cherry tomatoes
1 chilli
A handful of flat leaf parsley, leaves only

Method
1.
Fill your kettle and boil it. Rinse the rice under cold water and then tip into a small pan. Add 300ml boiling water and a pinch of salt. Pop on a lid, bring the pan to the boil then turn the heat right down and very gently simmer for 8 mins, till the rice has absorbed all the water and become tender.
2.
While the rice cooks, roughly chop the chorizo. Place a deep frying pan or wok on a medium heat, add ½ tbsp olive oil and the chopped chorizo. Fry, stirring often, for 4 mins till the chorizo starts to brown and plenty of fat is released into the pan.
3.
While the chorizo fries, peel and finely chop the onion. Halve the green pepper, scoop out the seeds and white bits and roughly chop the pepper. Add the onion and pepper to the pan with the chorizo. Stir and fry for 5 mins, stirring often, till the veg start to look soft and glossy.
4.
While the veg fry, halve the cherry tomatoes. Halve the chilli and finely chop it, scooping out the seeds and white pith if you prefer less heat. Stir the tomatoes and chilli into the pan. Fry, stirring often, for 3-4 mins. The veg should be soft and the chorizo cooked through.
5.
The rice should be cooked by now. Add it to the pan with chorizo and veg. Fry, stirring, for 2 mins to mix all the flavours together.
6.
Divide the chorizo fried rice between a couple of warm bowls. Tear a few parsley leaves over the top to garnish, then serve.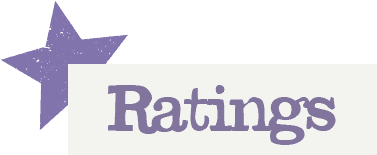 You'll need to log in to leave a rating & comment
Mum of two
Delicious, easy and interesting. DC2 couldn't be tempted, but DC5 announced chorizo is his new favourite food ??