Blue Cheese & Barley Stuffed Pattipans
2 people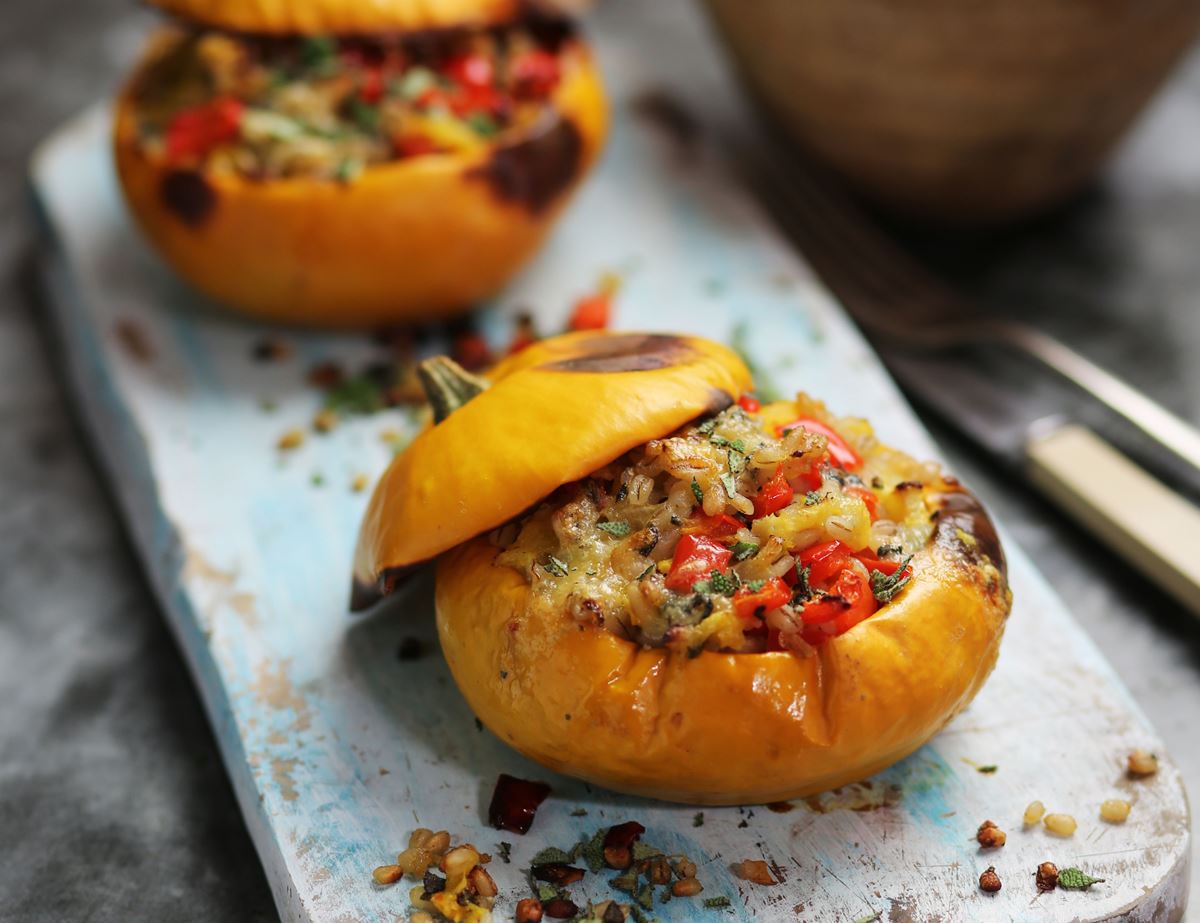 Pattipan, pattipan, baker's man, bake me a pattipan as fast as you can. Stuff it and fill it with barley and cheese, and bake it in the oven for my baby and me.
Ingredients
2 large pattipans
75g pearl barley
1 onion
1 red pepper
2 garlic cloves
A handful of sage
75g Perl Las blue cheese
Prep: 15 mins | Cook: 35 mins

Method
1.
Heat your oven to 180°C/Fan 160°C/Gas 4. Fill and boil your kettle. Slice the top 3cm off each pattipan (these are your lids). Scrape out the seeds from the middle of each pattipan, then pop the pattipans and their lids on a baking tray. Bake for 20 mins.
2.
While the squashes bake, tip the barley into a small pan. Pour in enough hot water from the kettle so it's covered by about 1cm water (around 250-300ml water). Add a pinch of salt. Cover then pan witha lid and simmer for 15 mins till the barley is tender.
3.
Meanwhile, peel and finely chop the onion. Halve the pepper, scoop out the seeds and white bits, and finely chop it. Peel and crush the garlic. Finely chop the sage leaves, discarding the woody stalks.
4.
Tip the onion and pepper into a frying pan with 2 tsp olive oil and a pinch of salt and pepper. Cook and stir over a medium heat for 5-6 mins till the veg have browned a little and started to soften. Stir in the crushed garlic and most of the sage (keep a pinch back for garnishing).
5.
Drain the barley, if necessary, and stir it into the veg. Stir over the heat for 2-3 mins to dry everything out. Crumble in 50g of the Perl Las and stir to mix it into the barley (keep some back for later). Take off the heat and taste the barley. Add a pich more salt and pepper if you think it needs it.
6.
Take the squashes out of the oven. Pour out any excess water and scoop out most of the flesh, leaving a thin shell. Stir the pattipan flesh into the barley. Spoon the barley stuffing into the pattipans, pushing it down to fill them. You may have some leftover stuffing. If so, pop a square of foil on the baking tray and spread the extra stuffing on that.
7.
Scatter 25g of the Per Las over the top of the pattipans. Return to the oven and bake for 15 mins till the cheese is melted and the squash is tender. The extra stuffing will be a little golden.
8.
Pop the pattipans on two warm plates. Lay the lids on top of them and serve, garnished with the leftover sage leaves. A peppery green salad is great on the side of these stuffed squash.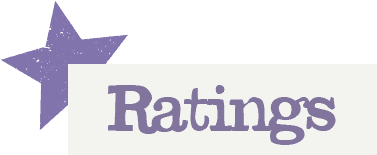 You'll need to log in to leave a rating & comment