Black Bean & Goat's Cheese Tostadas
2 people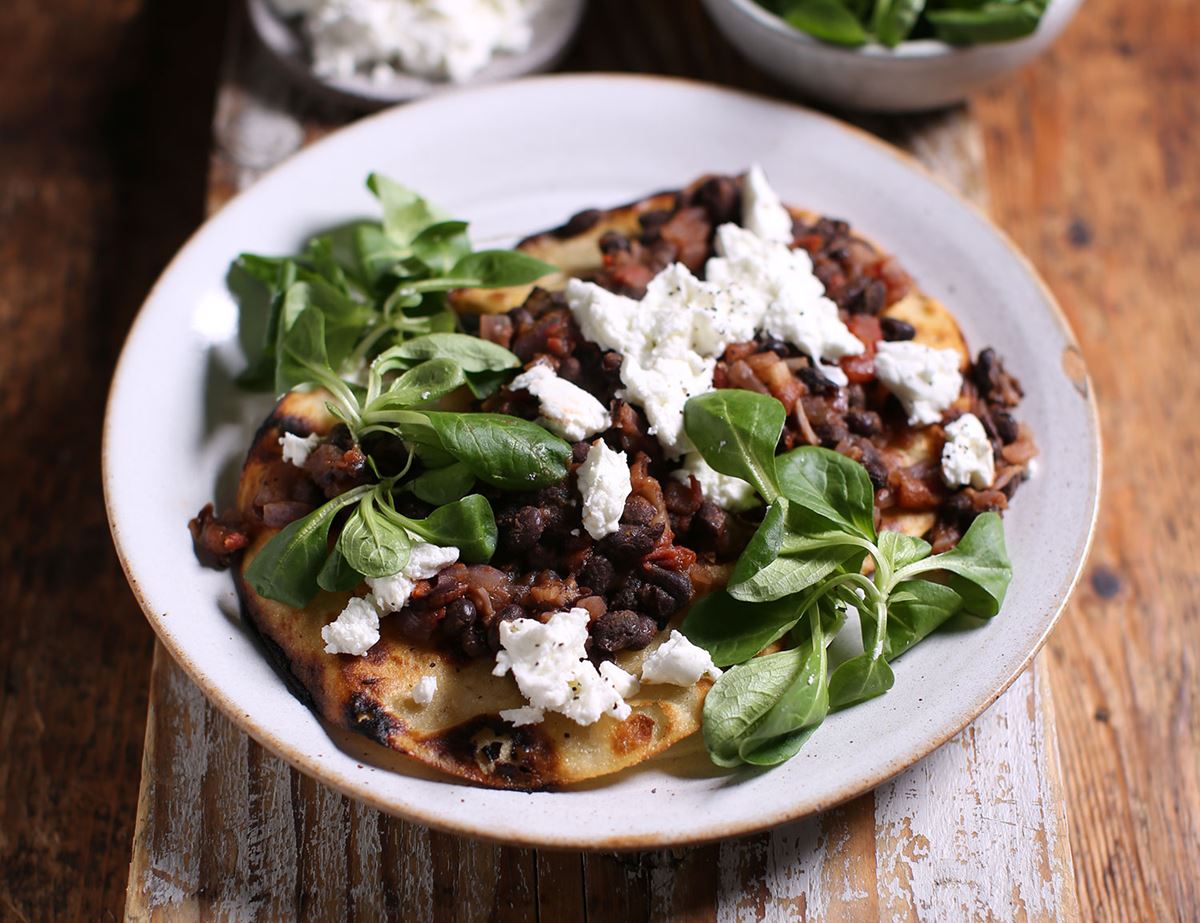 Crispy white tortillas are piled high with a Cajun-spiced mix of organic veg and hearty black beans, topped with fresh tangles of lamb's lettuce and creamy crumbles of soft goat's cheese.
Ingredients
1 red onion
2 tomatoes
½ tbsp + 2 tsp sunflower or olive oil
Sea salt
400g tin of black beans
1 tbsp Cajun spice mix
2-4 tbsp water
4 white tortillas*
50g lamb's lettuce
100g Petit Chèvre, Organic, Bergerie

Method
1.
Peel and finely chop the red onion. Dice the tomatoes. Put a medium-sized pan on a medium heat and add ½ tbsp oil and the diced veg. Season with a pinch of salt. Fry, stirring often, for 5 mins till the veg start to look glossy.
2.
Drain the black beans and rinse them. Stir them into the veg with 1 tbsp Cajun spice mix. Splash in 2 tbsp water and simmer, stirring now and then, for 8 mins. The beans should be just tender and the sauce thick. If it starts to dry out too quickly, add 1-2 tbsp more water.
3.
While the beans simmer, place a frying pan on a medium-high heat. Add ½ tsp oil and 1 tortilla. Fry for 30 secs-1 min till golden underneath, then flip and fry for a 30 secs-1 min on the other side. The tortilla should be browned and crisp. Lift out of the pan onto a plate. Repeat with the other 3 tortillas, adding ½ tsp oil to the pan each time.
4.
Taste the beans and add a pinch more salt if you think they need it.
5.
Arrange the crisp tortillas on 2 plates. Top with handfuls of lamb's lettuce and the spiced black beans. Crumble over the goat's cheese and serve.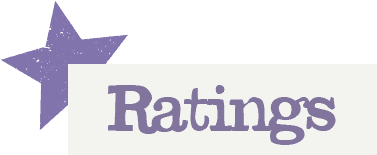 You'll need to log in to leave a rating & comment