Bay Salted Pork with Roast Apples
4 people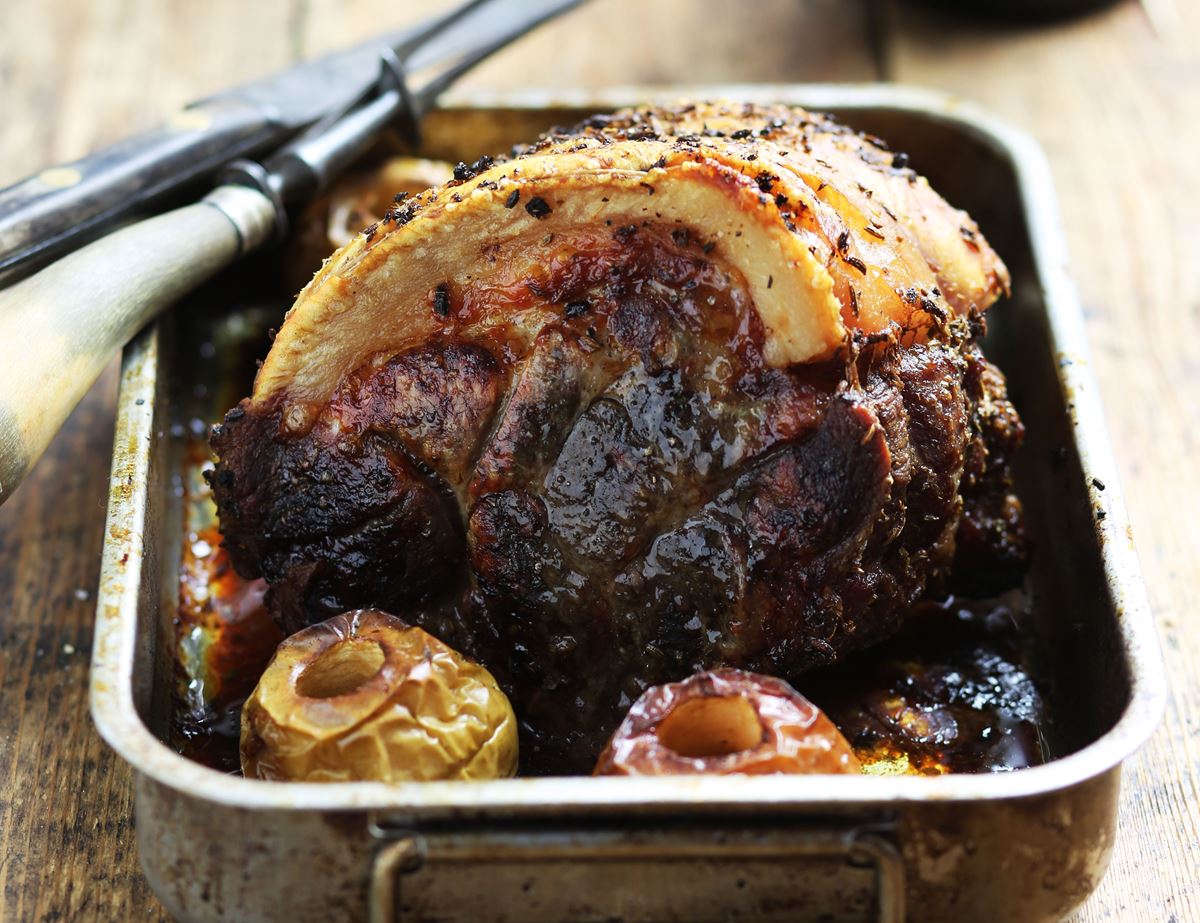 The classic combination of juicy organic pork and tangy-sweet apples gets a dash of seasonal sparkle from a generous rubbing of bay, garlic and fennel seeds, making this roast an aromatic showstopper.
Ingredients
1.2kg pork shoulder
2 bay leaves
1 garlic clove
2 tsp fennel seeds
1 lemon
4 apples
1 tbsp coarse sea salt
Freshly ground pepper
1 tbsp olive oil
100ml boiling water
Prep: 20 mins | Cook: 2 hrs 30 mins + resting

Method
1.
Heat your oven to 230°C/Fan 210°C/Gas 8. Unwrap the pork and pat it dry. Place in a roasting tin and let it get to room temperature.
2.
Finely chop the bay leaves. Peel and finely chop the garlic. Put them both in a mortar. Add 1 tbsp coarse sea salt, a good crack of black pepper and 2 tsp fennel seeds. Zest in the lemon and pour in 1 tbsp olive oil. Crush together using the pestle. Alternatively, put everything into a spice grinder, or simply stir together for a chunkier mix.
3.
Rub the bay salt all over the pork, working it into the slits in the skin and any gaps where the shoulder has been rolled.
4.
Slide the pork into the oven and roast for 30 mins. Baste the skin halfway through.
5.
Remove the pork from the oven and baste the skin well. Lower the oven temperature to 160°C/Fan 140°C/Gas 3. Return the pork to the oven and gently roast for 1 hr.
6.
Core the apples using an apple corer, or by inserting a sharp knife in the top and cutting a circle around the stalk. Make an incision around the equator of each apple. This will stop them bursting when roasted.
7.
When the pork has roasted for 1 hr at the lower temperature, take it out of the oven. Nestle the apples around the pork. Pour in 100ml boiling water, taking care not to splash the pork skin. Return to the oven for a further 1 hr.
8.
Check the pork is cooked by piercing it with a metal skewer. The juices should run clear. If not, pop it back in the oven till they do.
9.
Transfer the pork to a plate or board to rest, covered loosely with foil, for at least 30 mins before carving. Cover the apples on a separate plate. You can reheat the apples in the oven for10 mins before serving if you like. Serve the apples with slices of roasted pork and shards of crackling.
10.
TIP: If the crackling hasn't quite crackled, slice the skin and fat off the top of the pork joint and place it on a rack. Slide the skin under a hot grill for 2 mins to crisp up.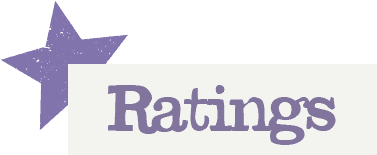 You'll need to log in to leave a rating & comment