Baked Fig, Blue Cheese & Watercress Risotto
2 people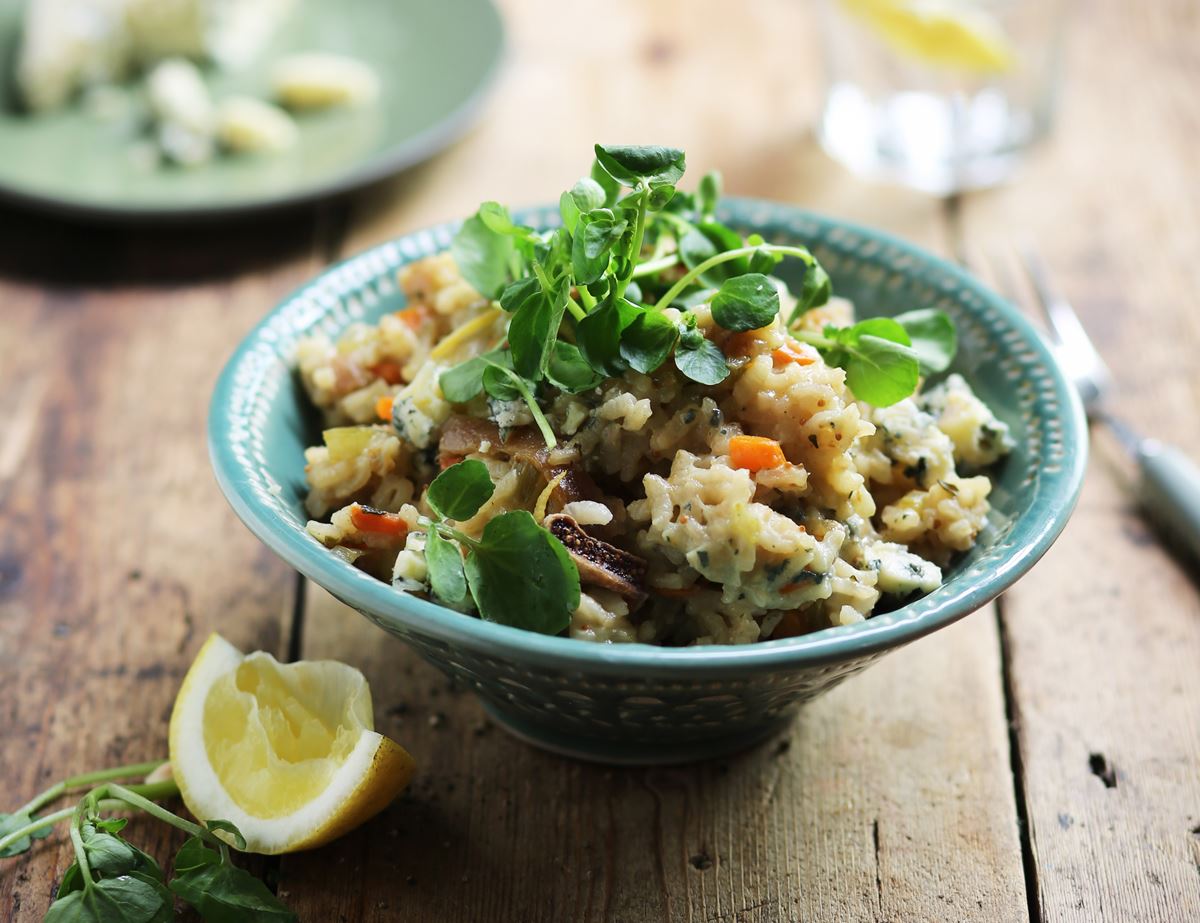 Go Italian tonight with this classic, comforting dinner. Sweet dried figs and rich Perl Las blue cheese are stirred into luxuriously creamy risotto rice with a tangle of peppery watercress to pack in the flavour.
Ingredients
1 onion
1 carrot
1 celery stick
1 garlic clove
½ tbsp olive oil
200g risotto rice
50g dried figs
A handful of thyme
1 vegetable stock cube
800ml boiling water
100g watercress
1 lemon
150g Perl Las blue cheese
Sea salt
Freshly ground pepper
Prep: 15 mins | Cook: 45 mins

Method
1.
Heat your oven to 180°C/Fan 160°C/Gas 4. Peel and finely chop the onion. Trim and finely chop the carrot and celery. Peel and crush the garlic clove.
2.
Heat a large pan over a medium heat for 2 mins. Add ½ tbsp oil and all the prepared veg. Cook on a low heat for 5 mins, stirring, till just softened.
3.
Tip in the risotto rice. Cook and stir for 3 mins. Slice the figs and add those with the thyme springs. Crumble in the stock cube and pour in 800ml boiling water.
4.
Pop on a lid. If your pan isn't ovenproof, pour the risotto into an ovenproof dish and cover with a lid or foil. Slide into the oven and cook for 40 mins till the stock is absorbed and the rice is al dente (soft with a slight bite).
5.
While the risotto is cooking, finely chop the watercress, saving a handful to garnish. Zest and juice the lemon. Crumble the Perl Las cheese.
6.
When the risotto is cooked, remove from the oven. Stir through most of the Perl Las and all the chopped watercress. Add the lemon zest and a squeeze of lemon juice. Taste and season. Add more lemon juice if you think it's necessary.
7.
Serve the risotto in warm bowls with a tangle of the remaining watercress and a crumble of the remaining blue cheese.

(69p per 100g)

Spend £30 & save £5 using SAVE5 at checkout

(£1.12 per 100g)

Spend £30 & save £5 using SAVE5 at checkout

(£1.35 per 100ml)

Spend £30 & save £5 using SAVE5 at checkout

(18.2p per 10g)

Spend £30 & save £5 using SAVE5 at checkout

6 stock cubes per pack

(£1.07 per 100g)

Spend £30 & save £5 using SAVE5 at checkout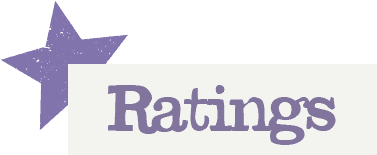 You'll need to log in to leave a rating & comment