Aubergine, Goat's Cheese & Honey Tart
4 people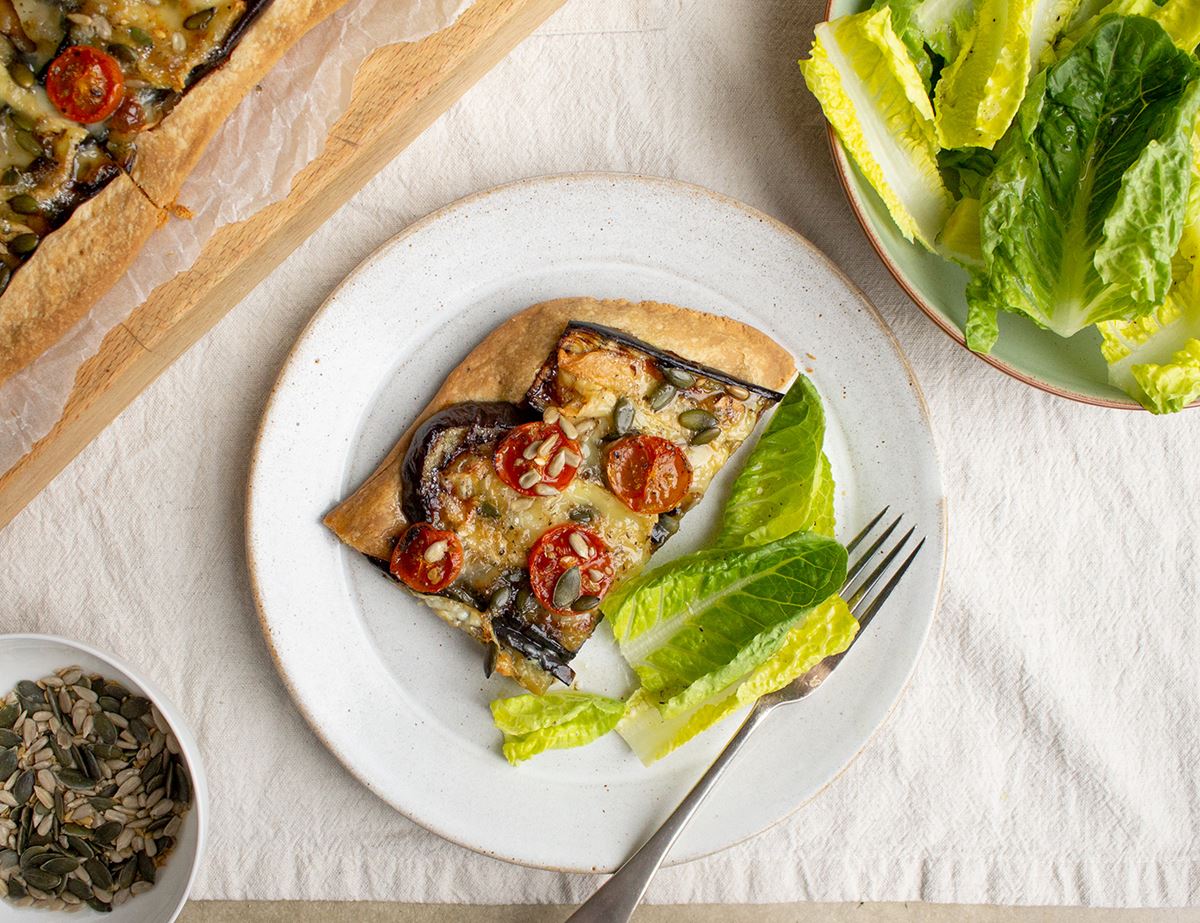 This veggie tart makes a show-stopping centrepiece for a picnic or al fresco lunch. The crisp shortcrust pastry base is topped with layers of caramelized aubergine, sweet cherry tomatoes and gooey goat's cheese, then finished with a drizzle of runny honey to make an elegant dish that's perfect served with your favourite side salads.
Ingredients
300g shortcrust pastry
Plain flour, for dusting
2 aubergines
250g cherry tomatoes
135g Red Label goat's cheese
2 garlic cloves
4 tbsp omega seed mix
2 tbsp runny honey
Your favourite side salads, to serve
Prep: 20 mins | Cook: 1 hr

Method
1.
Heat your oven to 180°C/Fan 160°C/Gas 4. Remove the pastry from the fridge and pop it to one side for 10 mins to warm up a little. Dust your work surface with a pinch or two of flour and roll out the pastry to make a thin rectangle, approximately 30cm x 25cm. Line a large baking tray with greaseproof paper and place the pastry on top. Prick the pastry all over with a fork, then slide the pastry into the oven. Bake for 20 mins, till golden and crispy. Once baked, keep the pastry on the tray but pop to one side.
2.
While the pastry is cooking, trim the tops off the aubergines and cut them into long 1cm-thick slices. Tip the aubergine slices into a large dish and drizzle with olive oil. Season with a generous amount of salt and pepper.
3.
Warm a heavy griddle pan or frying pan on a high heat. When the pan is hot, add a few aubergine slices to the pan and cook for 4-5 mins per side, till well browned and slightly charred. Transfer the cooked aubergine to a plate, and repeat to cook the remaining pieces.
4.
Halve the cherry tomatoes. Cut the goat's cheese into slices roughly ½cm thick. Peel and thinly slice the garlic cloves. Arrange the cooked aubgerine slices in a layer on top of the pastry. Top with the garlic and goat's cheese, then scatter the tomatoes and seeds over the top. Season with a little salt and pepper, and drizzle over 1 tbsp olive oil. Slide the tart into the oven and bake for 30 mins, till the cheese is melted and golden.
5.
When the tart is cooked, remove from the oven and transfer it to a board or serving platter. Drizzle 2 tbsp runny honey over the top of the warm tart. Serve in slices, warm or cold, with your favourite salads on the side.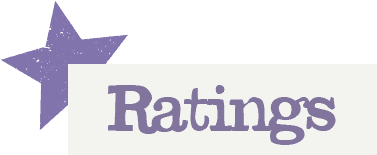 You'll need to log in to leave a rating & comment