Artichokes with Parmesan & Herb Butter Sauce
4 people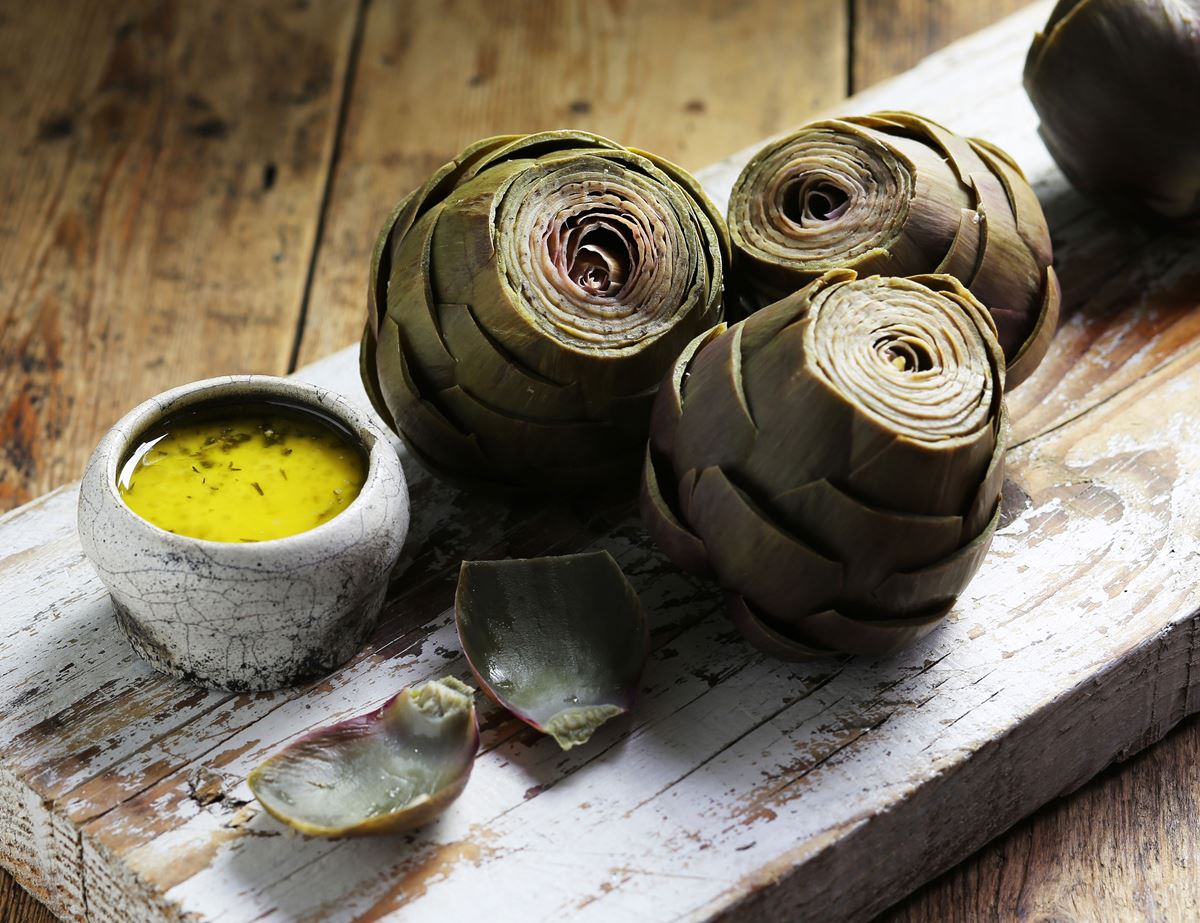 Did you know that globe artichokes are a type of thistle? Albeit a delicious, tender thistle that makes a brilliant starter or light meal served with a rich, buttery Parmesan dipping sauce.
Ingredients
Sea salt
1 lemon
4 large or 8 medium artichokes
4 garlic cloves
200g butter
50g Parmesan
½ tbsp olive oil
1 tbsp fresh thyme leaves
Freshly ground pepper

Method
1.
Fill a large pan with water. Add a pinch of salt and a good squeeze of lemon juice (keep the squeezed lemon half). Cover and bring to the boil.
2.
While the water is coming to the boil, prepare the artichokes. Use a serrated knife to slice the top 3cm off each artichoke. Rub the tops with the cut lemon half to stop the artichokes browning. Snip the tips of the remaining leaves off, as these can contain thorns. Cut down the stems so the artichokes will set upright. Give them a good rinse.
3.
When the water is boiling, add the artichokes. Keep the heat to medium and simmer them for 30-45 mins or till you can easily pull a leaf off the artichokes.
4.
While the artichokes cook, make the sauce. Peel and crush the garlic cloves. Chop the butter. Finely grate the Parmesan.
5.
Warm the oil in a small pan and add the garlic with the thyme leaves. Gently cook over a low heat for 1 min till the pan smells sweet and aromatic.
6.
Add the butter. Squeeze in the juice from the remaining lemon half. Stir in the Parmesan till it has melted and you have a thick sauce. Taste and add a little salt or pepper if you think it needs it.
7.
Drain the artichokes. Pour the sauce into little dipping bowls. Serve 1 large artichoke or 2 medium artichokes per person. To eat, pull a leaf off an artichoke, dip the fleshy base in the sauce and scrape the flesh off the leaf with your teeth. The leaves in the middle and the heart of the artichoke itself are all edible.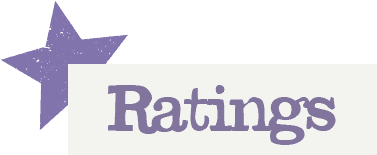 You'll need to log in to leave a rating & comment