Wild Cranberry, Ricotta & Orange Drop Doughnuts
12 people
Wake up to these little pillows of joy. Whip the batter up before you go to bed on Christmas Eve for even quicker results in the morning.
Ingredients
250g ricotta, drained
75g caster sugar, plus 150g for dusting
2 oranges, zest and juice
1 tsp vanilla extract or seeds from ½ vanilla pod
1 ½ tsp ground cinnamon
1 egg and 1 egg yolk, lightly beaten
100g plain flour
2 tbsp cornflour
2 tsp baking powder
210g cranberry sauce
Sunflower oil, for deep frying
Gingerbread Drop Doughnuts with Jingle Jam An irresistible variation. Swap the caster sugar for 50g brown sugar and 1 tbsp black treacle. Use zest of only 1 orange. Swap vanilla for 1 tsp ground ginger and ½ tsp ground cloves. Increase cinnamon in batter to 1 tsp. Dust cinnamon sugar, as above. Pipe our very own Jingle Jam into the centre.

Method
1.
Whisk the ricotta, caster sugar, zest of both oranges, 2 tbsp orange juice, half the vanilla, ½ tsp cinnamon and eggs in a bowl till smooth. Sift in flour, cornflour and baking powder and stir to combine (don't overwork the batter, it's Christmas).
2.
Cover and refrigerate for 1 hr or overnight. In a separate dish, mix the cranberry with the remaining vanilla. In another bowl, mix the 150g sugar for dusting with the remaining cinnamon.
3.
Come cooking time, place a smallish heavybased saucepan over high heat. Fill it with enough oil to cover a golf ball twice. To test the temperature of the oil, sprinkle in some flour. If it sizzles, the oil is ready.
4.
Use 2 spoons: one to scoop up a golf ball-size dollop of the mix, the other to gently scrape it off spoon one and into the oil.
5.
Cook in batches of two, for 2 mins or till golden. Turn the doughnuts in the oil as they cook, so they colour evenly.
6.
Remove from the oil with a slotted spoon. Roll through the cinnamon sugar. Rest on kitchen paper. Fill a piping bag (or make your own with parchment paper) with the cranberry sauce. Pipe into the doughnuts till you can feel them filling up. Eat one before they disappear.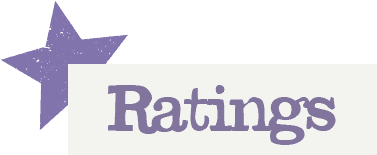 You'll need to log in to leave a rating & comment
Jemima puddle duck
It's become a Christmas tradition in our house to have these on Christmas morning!