Topside with Thyme & Dijon Crust
4 people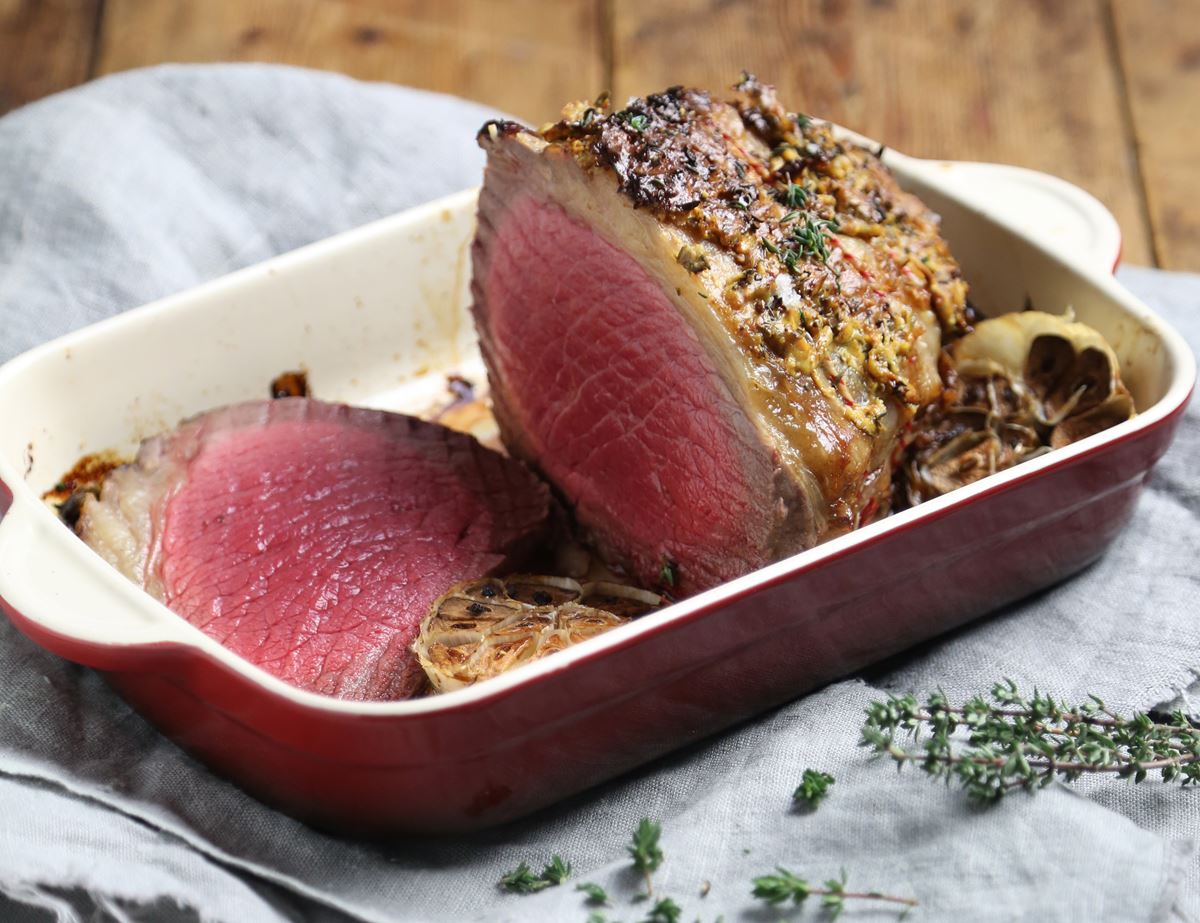 A glorious organic beef topside with layers of fresh thyme and a gentle kick from the garlicky mustard rub.
Ingredients
1 kg Topside joint, boned and rolled
1 garlic bulb
1 tbsp Dijon mustard
A handful of thyme
Freshly ground pepper
Sea salt
1-2 mugs red wine, water, beer or stock (optional)
Honey (optional)
Prep: 10 mins | Cook: 1 hr

Method
1.
Heat your oven to 220°C/Fan 200°C/Gas 7. Unwrap the beef. Pat dry and let it get up to room temperature.
2.
Take a garlic clove from the bulb. Halve the remaining bulb. Peel and finely chop the garlic clove. Mix it with 1 tbsp mustard, 1 tbsp fresh thyme leaves and a good pinch of black pepper. Rub the thyme mustard mix all over the beef.
3.
Set the beef in a roasting tin. Sit the halved garlic bulb beside it. Cut 2 squares of foil to cover the cut sides of the beef, leaving just the fat exposed to the heat. Dust the fat with a good pinch of sea salt.
4.
Slide into the centre of the oven. Turn the heat down to 180°C/Fan 160°C/Gas 4. Roast for 45 mins for rare, 1 hr for medium and 1 hr 15 mins for well done. Set aside to rest for at least 30 mins.
5.
To make a speedy gravy, set the roasting tin (if heatproof) on the hob, or scrape the juices into a pan. Squeeze in the garlic and heat till bubbling.
6.
Add 1-2 mugfuls water, wine, beer or stock, and any remaining thyme sprigs. Reduce till it's as rich as you want. Season. Swirl in honey if you like. Strain into a jug.
7.
Thinly slice the beef. Drizzle over a little gravy. Serve the rest on the side. Scatter the remaining fresh thyme over the meat, along with a good dusting of sea salt.
8.
See our How to Cook the Perfect Steak video for tips on testing the 'doneness' without cutting into your joint. Find it at www.abelandcole.co.uk/recipes
9.
TIP: If the beef is still too rare once rested, thinly slice and put in an ovenproof dish. Drizzle over the tin juices. Wrap in foil. Cook in a 200°C/Fan 180°C/Gas 6 oven for 15 mins or till the meat is cooked to your liking.
10.
Any leftovers? Slice the meat into little strips and add them right at the end of cooking our Spice Crackle Stir-fry at www.abelandcole.co.uk/recipes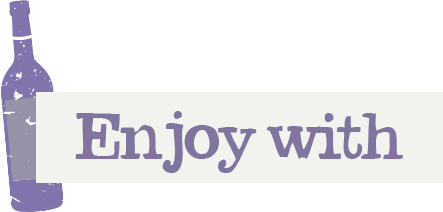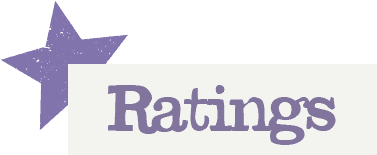 You'll need to log in to leave a rating & comment