Thai Spiced Beef & Really Nice Rice
2 people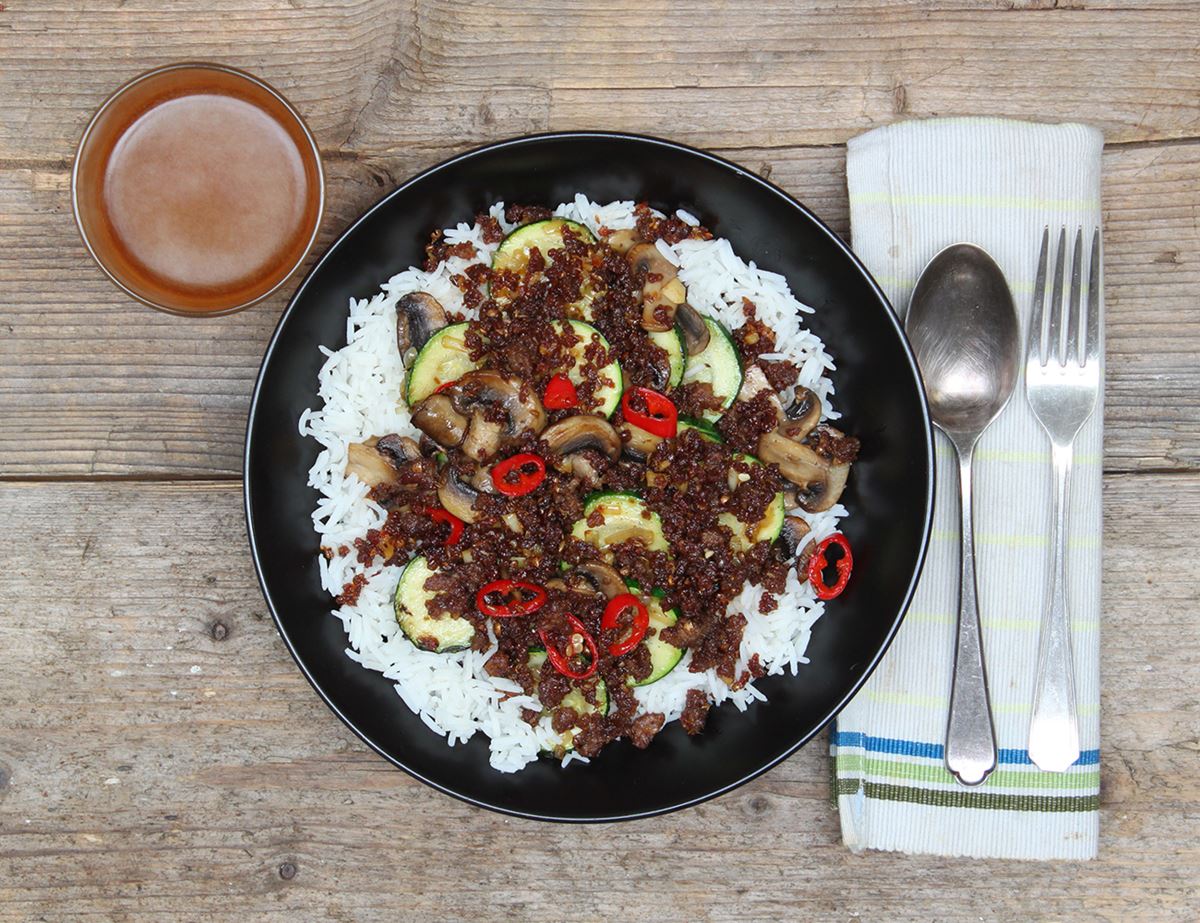 I won't mince my words, this Thai-inspired beef mince dish is terrific (I was at the tasting). And I don't know why organic rice tastes better, I just think it does. Happy days.
Ingredients
150g white basmati rice
250ml hot water
1 tsp coriander seeds or ground coriander
1 tsp cumin seeds
2 shallots
1 garlic clove
1 chilli
1 courgette
½ punnet of white mushrooms
A drizzle of olive oil
250g beef mice
1 tbsp tbsp brown rice wine vinegar or cider vinegar
3-4 tbsp sweet chilli sauce
Sea salt

Method
1.
Fill a kettle and boil it. Pop the rice in a pan. Add 250ml hot water. Cover. Bring to the boil. Turn the heat down to very low. Simmer for 6 mins till all the water has been absorbed. Take off the heat. Leave to steam, lid on, for 2-4 mins. It'll stay warm in the pan with the lid on.
2.
Measure out 1 tsp each of the coriander and the cumin seeds. Crush in a pestle and mortar or spice grinder (or you can leave them whole if you prefer).
3.
Peel and finely chop the shallots. Peel and grate or crush the garlic. Finely slice the chilli into rounds (flick out the seeds for a milder flavour). Thinly slice the courgette. Rinse and slice the mushrooms.
4.
Warm a drizzle of olive oil in a deep frying pan or wok. Add the beef. Stir-fry over a high heat for 8-10 mins till it's browned and crisp.
5.
Add the spices to the pan with 1 tbsp of the vinegar, the sweet chilli sauce, the garlic and half the chilli.
6.
Stir-fry for 1-2 mins till sticky. Season with salt. Pop in a warm bowl. Cover with foil to keep warm.
7.
Wipe the pan clean. Add another drizzle of olive oil to the pan. Add the mushrooms. Stir-fry for 3 mins. Add the shallots and courgette. Stir-fry for another 2-3 mins till the veg are soft and a little charred. Season with salt.
8.
Fluff up the rice with a fork. Divide between two bowls. Top with the stir-fried veg and the sticky Thai beef. Garnish with the chilli you saved in step 5.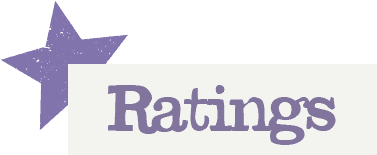 You'll need to log in to leave a rating & comment