Swedish Semlor Buns
12 people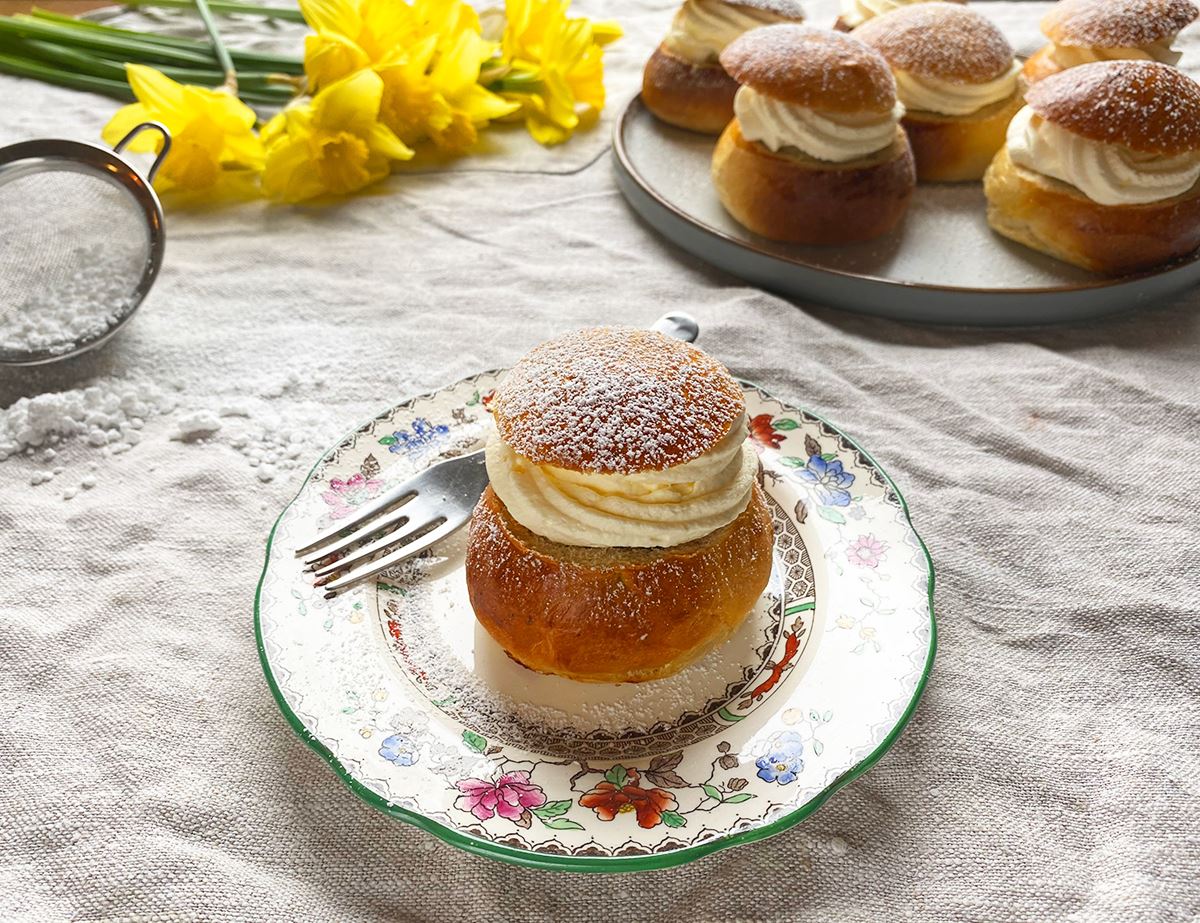 Semlor buns are traditionally eaten on Shrove Tuesday in Sweden to mark the start of Lent. These sweet, enriched buns are filled with a cardamom-scented almond paste and vanilla cream. They're so tasty, we're not sure we can wait till Fat Tuesday to eat them.
Ingredients
For the buns:
20 cardamom pods
80g unsalted butter
250ml full cream milk
14g dried quick yeast
1 egg
50g raw cane sugar
400g strong white bread flour
1 tsp baking powder
For the filling:
100g ground almonds
100g raw cane sugar
1 tsp vanilla extract
2 tbsp custard
For the cream:
300ml double cream
1 tsp vanilla extract
1 tbsp icing sugar + extra for dusting
Prep: 50 mins + rising | Cook: 12-16 mins

Method
1.
Tip the cardamom pods into a mortar and crush them open using the pestle. Remove the papery husks and grind the seeds to a fine powder. Pass through a fine mesh sieve to get rid of any remaining husks or unground seeds. Set the cardamom powder to one side.
2.
Put 80g butter in a medium pan and heat gently till melted. Remove from the heat, then pour in the cold milk and stir. If you have a thermometer, you want this butter and milk mix to be about 37°C. If you don't have a thermometer, carefully dip you finger in and it should feel lukewarm or body temperature. Heat slightly or leave to cool till you have the optimum temperature. Then add the yeast to the pan. Stir to dissolve it.
3.
Beat the egg and add half of it to the milk mix (save the remaining beaten egg for glazing the buns later). Add the sugar to the milk and stir well. Set aside.
4.
Tip the flour into a large bowl, along with the baking powder and a pinch of salt. Add half the ground cardamom seeds (save the rest for the almond filling later). Mix everything together.
5.
Pour in the yeast and milk mixture in to the flour and stir well till you have a soft sticky dough. Tip out onto a lightly oiled work surface and knead for 10 mins till the dough is less sticky. Pop it back into the bowl and cover with a clean tea towel. Alternatively, using the dough hook attachment on a stand mixer, knead it with that for 5 mins, then cover. Leave for 30 mins in a warm place till doubled in size.
6.
After 30 mins, tip the dough onto a lightly oiled work surface. Cut the dough into 12 equal-sized pieces. They should weigh about 65g each. Roll them into tight balls and place them on a couple of baking trays lined with baking paper, leaving plenty of space between each bun. Cover and leave in a warm place for 1 hr to rise.
7.
Preheat your oven to 200°C/Fan 180°C/Gas 6. Brush the buns with the beaten egg you saved earlier. Slide into the hot oven for 12-16 mins or till the buns are a deep golden brown. Check they are cooked by lifting a bun off the tray – the bottom should be lightly golden.
8.
Remove the buns from the oven and place them on a wire rack. Leave to cool completely.
9.
While the buns are cooling, make the almond filling. Put the ground almonds, sugar, vanilla extract and the saved crushed cardamom seeds into a food processor. Add 3 tbsp cold water and blend till you have a smooth paste. Set to one side.
10.
Pour the cream into a large bowl, and add the vanilla extract and icing sugar. Whip till you have soft peaks. Take care not to overwhip it.
11.
Cut a lid off each bun – about 1½cm. Then scoop out about a 1 tsp sized ball of bread from the inside of each bun. Add half of this to the almond mix along with 2 tbsp custard. Blitz together again. Spoon 1-2 tsp of the almond mix into each bun.
12.
Spoon the whipped cream into an icing bag with a star-shaped nozzle, if you have one, and pipe a generous swirl into each almond filled bun. If you don't have an icing bag, use a spoon to dollop about 1 tbsp of cream into the bun. Place the lids on top and dust with icing sugar. Serve straight away.
13.
Eat Me, Keep Me
The filled buns are best enjoyed straight away, but they will keep for a day in the fridge. Any unfilled buns can be kept in a sealed container for 3 days and refreshed in a warm oven for a few mins. They are delicious unfilled too.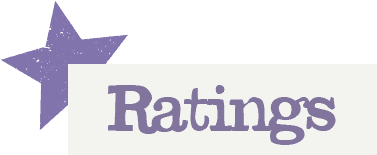 You'll need to log in to leave a rating & comment