Swede, Carrot & Thyme Mash
6-8 people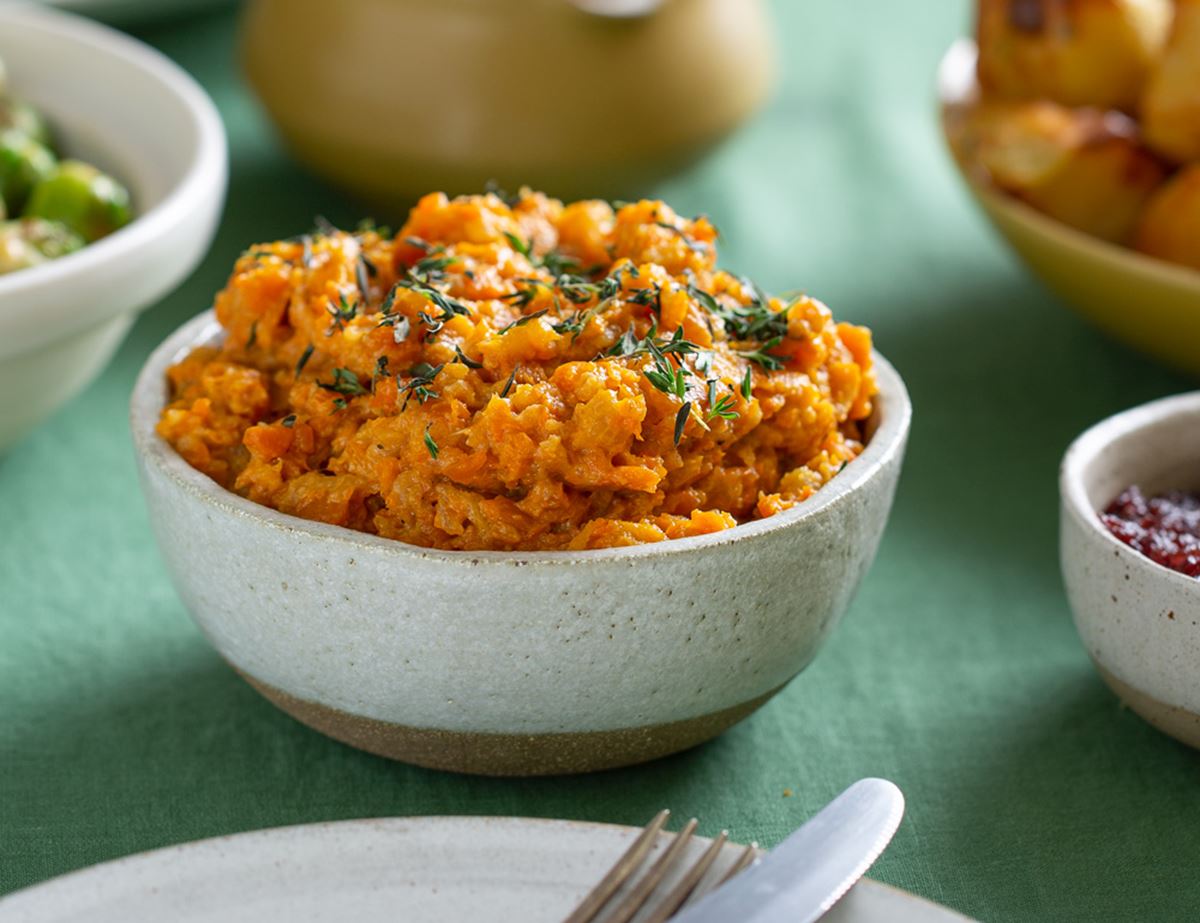 This creamy golden mash is one of our favourite ways to cooked swede and carrots. They are caramelised then simmered with fragrant fresh thyme, and finished with butter and milk to make a smooth and luxurious veggie mash.
Ingredients
1 swede
500g carrots
A handful of thyme
150ml full cream milk
50g butter
Prep: 20 mins | Cook: 30 mins

Method
1.
Peel the swede and chop it into chunks around 1-2cm across. Trim and peel the carrots, then chop them to match.
2.
Warm 2 tbsp oil in a large pan, add the swede and carrots. Season with salt and pepper. Fry, stirring every so often, for 5-8 mins till the veg are lightly browned and have softened. While the veg fry, fill your kettle and boil it.
3.
Add half the thyme sprigs to the pan (keep the rest for later). Carefully pour 1 ltr hot water into the pan – it will splutter when you add the water so add a little to start, then pour in the rest once the pan has calmed down. Cover the pan with a lid, turn up the heat and bring to the boil. Once it's boiling, turn the heat down and simmer for 15-20 mins, till the veg are tender.
4.
While the veg simmer, pick the leaves off the remaining thyme sprigs – push the woody sprigs through a fine mesh sieve to collect the leaves in the bowl.
5.
When the veg are tender, drain them then return to the pan. Pick out and discard the thyme sprigs.
6.
Pop the pan on a low heat and warm for 1-2 mins, stirring often, to sizzle off any excess water. Pour in 150ml of the milk and add 50g butter (keep the rest for your other recipes). Warm through for 2-3 mins, stirring often. Take the pan off the heat and use a masher to mash the veg together.
7.
When the mash is smooth, add the remaining thyme leaves. Stir to mix, taste and add more salt or pepper, if needed. Spoon the mash into a warm bowl and serve.
8.
Love your leftovers
Leftover mash will keep in the fridge for up to 3 days in a sealed tub. It makes a great instant topping for pies, such as a veggie cottage pie.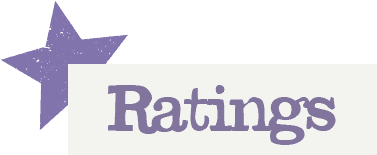 You'll need to log in to leave a rating & comment