Sorrel's Smoked Haddock & Leeky Barley Risotto
2 people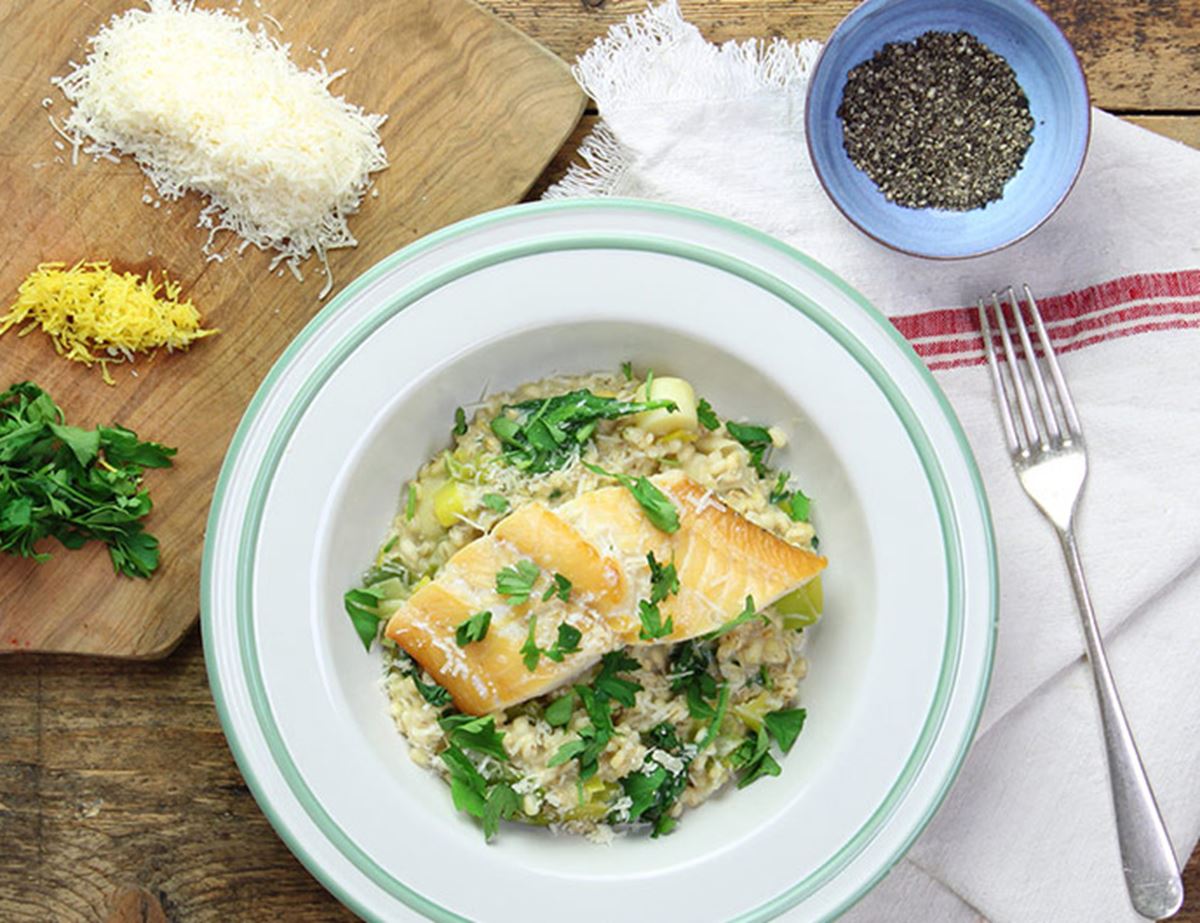 Pearl's a singer. Pearl barley is a super soaker for flavour. It'll be just the ticket to mingle with lemon and sustainably sourced haddock.
Ingredients
2 leeks
A splash of olive oil
150g pearl barley
200ml hot water
1 vegetable stock cube
50g parmesan
1 lemon
A handful of flat leaf parsley
500ml whole milk
1 bay leaf
2 smoked haddock fillets
Sea salt and freshly ground pepper
2 large handfuls of baby leaf spinach

Method
1.
Fill the kettle and boil it. Trim the leeks. Slice into 1 cm rounds. Heat a splash of olive oil in a deep frying pan or wok. Add the leeks. Gently fry them over a low heat for 5-8 mins till tender. Add the pearl barley to the leeks. Cook and stir for 2 mins.
2.
Fill a small pan with 200ml hot water from the kettle. Crumble in the stock cube. Stir to dissolve. Keep warm over a low heat. Add a splash of stock to the pearl barley. Stir occasionally till it's been absorbed. Repeat with the rest of the stock. This will take 15-20 mins. Turn off the heat and cover.
3.
While the risotto cooks, grate the Parmesan. Zest and juice the lemon. Roughly chop the parsley leaves. Put to one side. Turn your oven to its lowest setting.
4.
Pour the milk into a medium pan. Add the bay leaf. Bring to a simmer. Carefully place the haddock fillets in the milk. Simmer for 5-8 mins till the fish is cooked through. Lift the fish out and pop it on a plate. Cover with foil. Keep warm in the bottom of the oven.
5.
Add a ladleful of the poaching milk to the pearl barley. Stir till it has been absorbed. Add another ladle of the milk to the pearl barley. Keep adding and stirring till it's all absorbed.
6.
Taste the pearl barley, it should be soft but with a slight bite. Season. Add the spinach and stir through to wilt. Add half of the grated Parmesan, most of the parsley and the lemon zest and juice.
7.
Divide the risotto between two plates and top with a fillet of the haddock each and the rest of the Parmesan and parsley.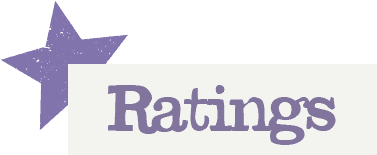 You'll need to log in to leave a rating & comment
Veg out
So good! I made this with half almond milk / half water and topped with asparagus - it was perfect!