Slow Roasted Fennel & Apple Pork
4 people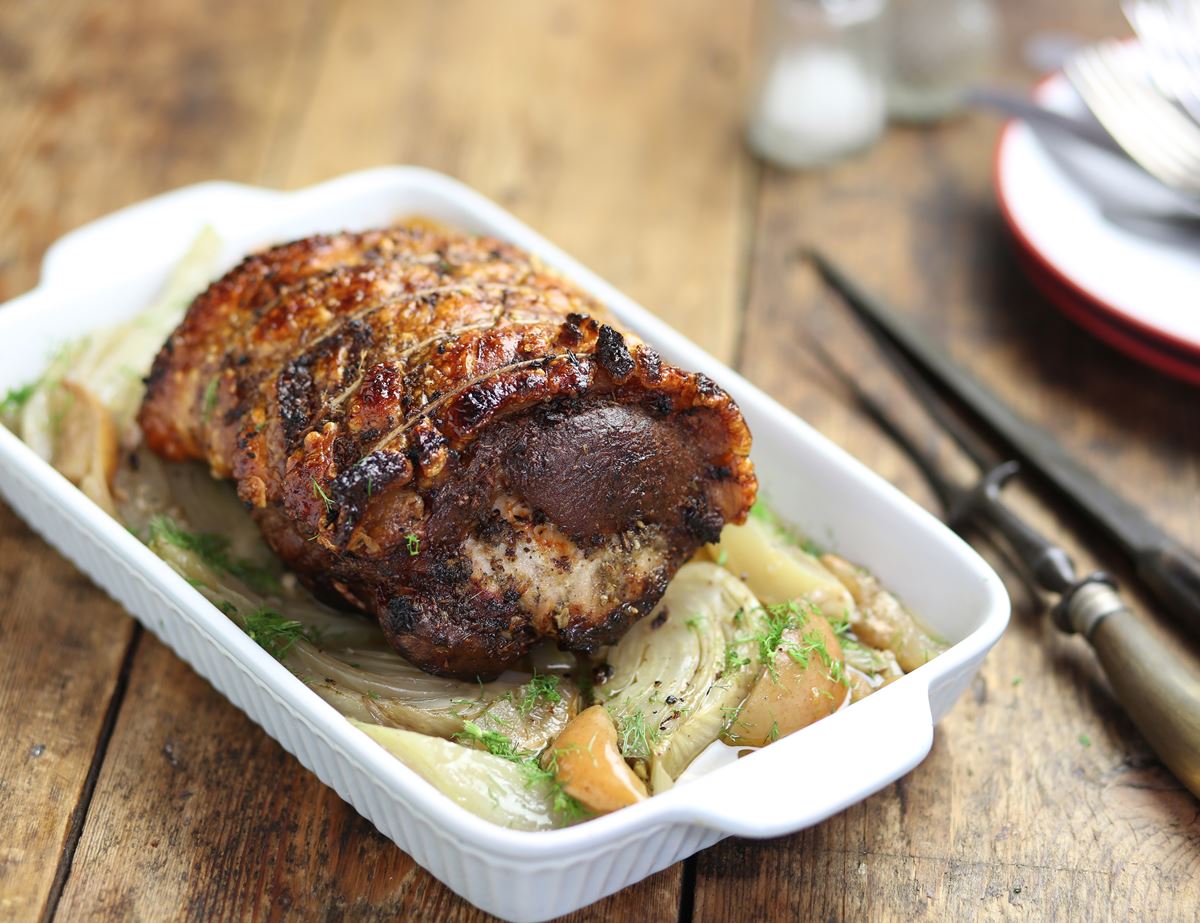 For meltingly soft roast pork, go low and slow. This organic pork joint is slathered in a garlicky fennel seed rub then gently roasted with wedges of fresh fennel and apple till it's tender enough to slice with a spoon.
Ingredients
1.2kg pork roasting joint
1 fennel
2 apples
1 tbsp fennel seeds
1 garlic bulb
1 vegetable stock cube
1 tbsp olive oil
Sea salt
Freshly ground pepper
400ml boiling water (optional)
Prep: 15 mins | Cook: 3 hrs 30 mins + resting

Method
1.
Unwrap the pork joint and pat dry with kitchen paper. Leave to come to room temperature. Heat your oven to 160°C/Fan 140°C/Gas 3.
2.
Halve the fennel then cut it into thick slices. Quarter the apples and slice out the cores. Cut the quarters in half. Tumble the fennel and apple into a small to medium roasting tin.
3.
Tip in the fennel seeds into a mortar and grind with a pestle. Pull two garlic cloves from the bulb and finely grate them in to the mortar. Pour in 1 tbsp olive oil. Add plenty of salt and pepper. Muddle everything together to make a rough paste.
4.
Sit your pork on top of the veg. Rub the fennel paste all over it. Pop the garlic bulb in the tin.
5.
Crumble the stock cube into a heatproof jug and stir in 400ml boiling water to dissolve it (alternatively, you can use 400ml white wine or cider and skip the veg stock cube). Pour the stock into the tin around the pork (but don't pour it over the pork). Cover tightly with foil. Roast for 3 hrs 30 mins (see our tip below about crackling)
6.
Take the pork out of the oven. Pop the pork on a board, loosely cover with foil and rest for 30 mins-1 hr. While the pork rests, pop the fennel and apple on a plate and cover with foil. Let the pan juices cool then spoon off as much fat as you can. Squeeze a few garlic cloves from their skins and whisk into the pan juices. Warm these over a medium-low heat (if your roasting tin isn't suitable for the hob, pour the juices into a pan before heating).
7.
Serve slices of the tender pork with the braised fennel and apples and the warm, garlicky juices spooned over the top.
8.
Tip: If your pork joint has a layer of skin you can make some fantastic crackling! Remove the pork from the oven after 3 hrs 30 mins. Place the pork on a baking tray. Crank the oven up as high as it can go and roast on this high heat for 20-30 mins till the skin is golden and bubbled. Then rest for 30 mins-1 hr, loosely covered in foil before carving.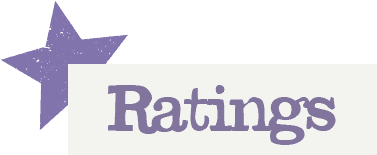 You'll need to log in to leave a rating & comment
This is so easy to make and utterly delicious