Shiitake & Porcini Mushroom Gravy
6-8 people
This combination of shiitake mushrooms, dried porcini mushrooms and tamari make this gravy increadibly rich and flavoursome. It's the pefect veggie gravy for Christmas Day.
Ingredients
12g dried porcini mushrooms
45g butter, room temperature
2 tbsp plain flour
2 shallots
100g shiitake mushrooms
1 tbsp tamari
650ml boiling water
1 tbsp olive oil
Sea salt
Freshly ground pepper

Method
1.
Fill your kettle and boil it. Tip the dried porcini mushrooms into a bowl and cover with hot water. Soak for 5 mins, then drain, rinse and tip the porcini mushrooms into a heatproof jug. Pour in 650ml boiling water, give it a brief stir, then set aside for 10-15 mins to infuse.
2.
Pop the room temperature butter into a small bowl and mash with a fork till soft and creamy. Add 2 tbsp flour and stir together till combined. This is your roux for thickening the gravy. Set aside.
3.
Peel and finely chop the shallots. Thinly slice the shiitake mushrooms.
4.
Place a medium pan on a medium-low heat and add 1 tbsp oil. Warm for 1 min, then add the shallots and mushrooms to the pan. Season with a small pinch of salt and pepper. Fry, stirring often, for 10 mins till the shallots and shiitake mushrooms are tender and browned.
5.
Add 1 tbsp tamari to the veg and cook, stirring, for 1 min till the pan smells rich. Keep the rest of the tamari for later.
6.
Carefully pour the porcinis and their stock into the pan – it may splutter when you first add the stock, so add a splash to start, then add more. Pop a lid on the pan and bring to the boil.
7.
When the stock is boiling, remove the lid and turn the heat down a little so it's simmering. Add 1 tsp of the butter and flour roux to the pan and stir constantly to incorporate it with the stock in the pan. Keep adding the butter and flour roux, 1 tsp at a time, till it is all smoothly combined. The gravy should start to thicken up as you add the roux. When the gravy reaches the thickness you prefer, stop adding the roux
8.
Simmer for 2-3 mins, then taste the gravy and add more tamari, salt or pepper if it needs it. Serve the gravy with the Perl Las, Mushroom, Lentil & Spinach Roast.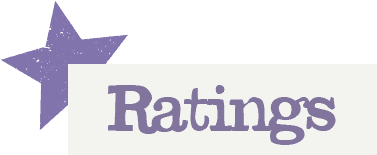 You'll need to log in to leave a rating & comment