Salami & Mozzarella Baked Eggs with Garlic Bread
2 people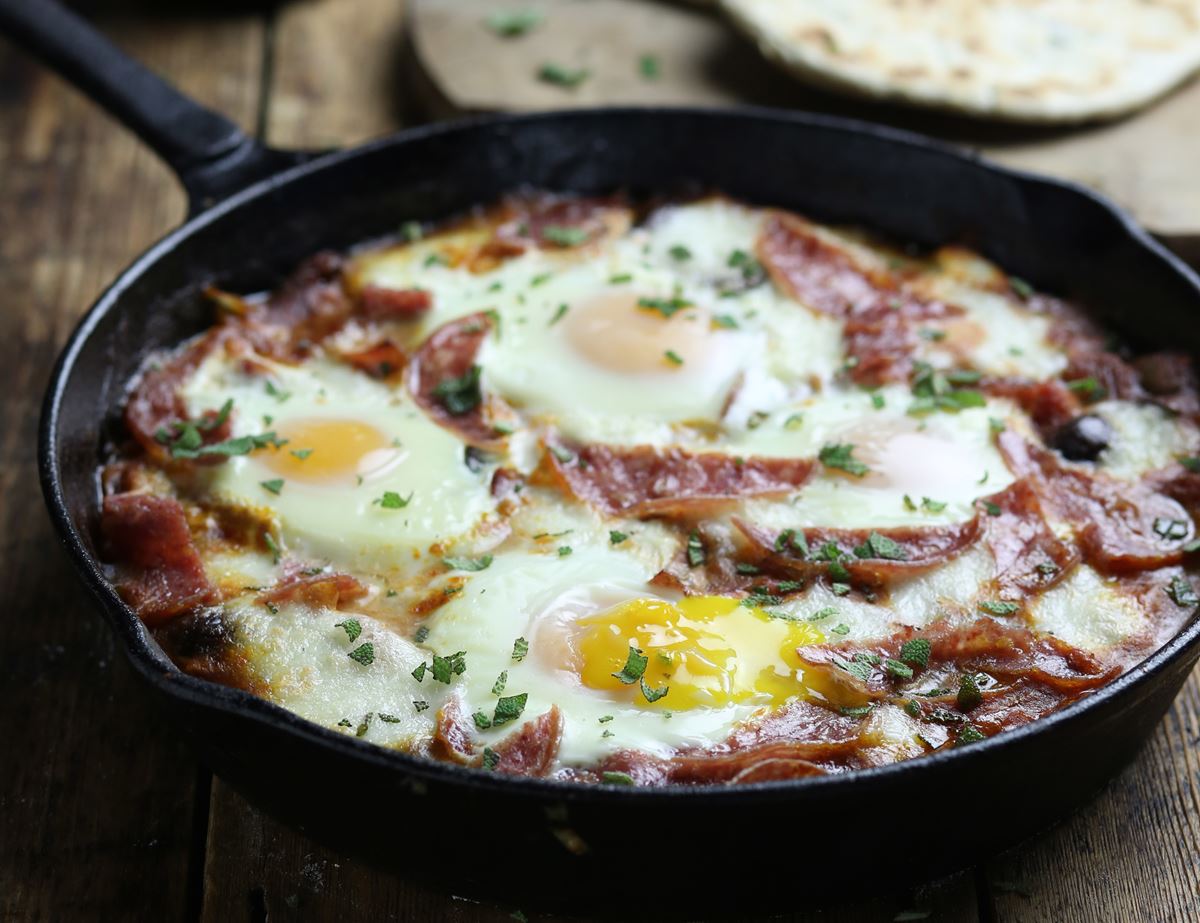 A pizza in a pan with rosemary dough on the side. Oozy mozzarella, organic Milano salami and kalamata olives make this one-pan bellisimo!
Ingredients
1 red onion
2 garlic cloves
80g black olives
A handful of rosemary, leaves only
70g Milano salami
400g chopped tomatoes
150g plain flour
100g baby leaf spinach
100g mozzarella
4 eggs
1 tbsp olive oil
200ml water
Sea salt
Freshly ground pepper
2-3 tbsp water
Prep: 20 mins | Cook: 35 mins

Method
1.
Heat your oven to 180°C/Fan 160°C/Gas 4. Peel and thinly slice the onion. Peel and grate 1 garlic clove. Halve the olives. Finely chop the rosemary leaves. Cut the salami into thin strips (3 strips per slice is a good size).
2.
Warm an ovenproof frying pan over a medium heat for 2 mins. Add ½ tbsp olive oil and the onion and cook for 3 mins. Add the garlic and half the sliced salami and cook for 1 min. Tip in the chopped tomatoes. Half-fill the can with water (approximately 200ml) and add that. Add the olives. Stir and leave to gently bubble for 20 mins.
3.
Peel and grate the remaining garlic clove into a large bowl Add the chopped rosemary leaves and mix with ½ tbsp olive oil. Season. Tip in the flour, saving 1 tbsp for later. Pour in 2-3 tbsp water and mix well to form a dough, adding more water if you need to. Knead for a couple of mins. Divide into 2 balls. Cover with a tea towel and leave to rest.
4.
The tomato sauce should be thick now. Taste it and adjust the seasoning. Stir in the spinach and cook for a couple of mins till wilted.
5.
Tear the mozzarella into small chunks with your hands. Scatter over the sauce. Make 4 holes in the sauce. Crack an egg into each hole. Grind over some black pepper. Scatter over the remaining salami slices. Slide the pan into the oven to cook for 6-10 mins till the egg whites are set and the yolks are as cooked as you like.
6.
While the salami eggs bake, make the flatbreads. Sprinkle the reserved flour onto your work surface. Roll the dough into two large rounds. Heat a frying or griddle pan. Cook the rounds for 2-3 mins on each side till browned and cooked through.
7.
Spoon a couple of eggs into a bowl with plenty of cheesey sauce. Use the garlic and rosemary breads to scoop and dunk.
8.
TIP: If your frying pan isn't ovenproof, then spoon the tomatoey sauce into an ovenproof dish before you add the mozzarella and crack in the eggs. Follow the recipe, baking the eggs in the dish.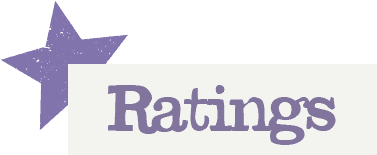 You'll need to log in to leave a rating & comment