Roast Leg of Pork with Honey Glazed Apples
6-8 people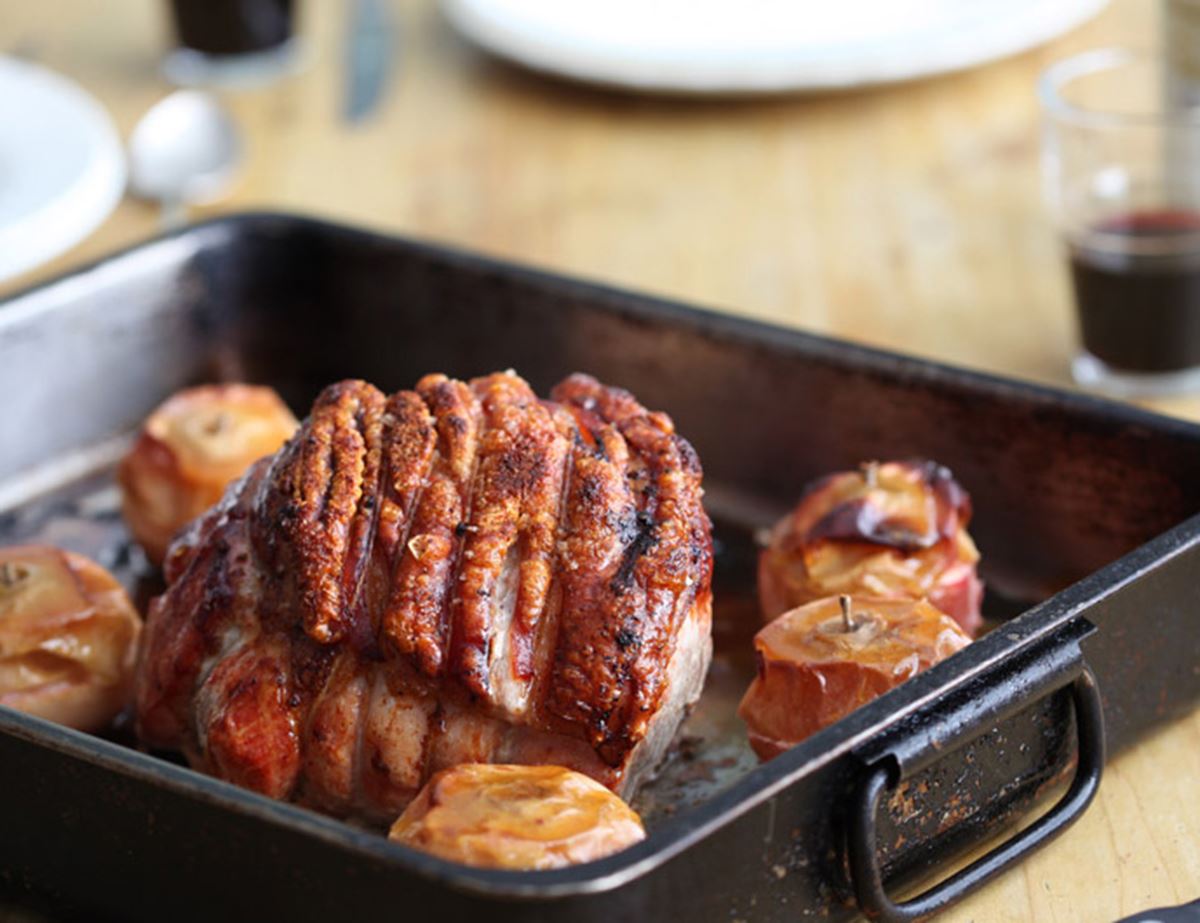 Ingredients
2kg leg of pork, boned and rolled
A small handful of sage leaves
2 garlic cloves, roughly chopped
A little bit of olive oil
A good few pinches of sea salt
An apple per person
A few honey drizzles
500ml apple juice or cider

Method
1.
Remove the pork from the fridge a bit before cooking - half an hour, if possible. Preheat the oven to 220°C/425°F/gas 7. Pat the pork dry with kitchen paper. Check the pork skin has been thoroughly scored, and if necessary, add a few more cuts using a very sharp knife. Rub the salt thoroughly into the skin. Snuggle it into a roasting tray. Tuck sage leaves and the garlic into the rolled centre.
2.
Calculate the cooking time for the pork, allowing 25 minutes per 500g plus 25 minutes. Roast the pork on the highest shelf for the first hour then turn the oven down to 190°C, gas mark 5 for the remaining cooking time.
3.
Prep the apples buy simply running a knife around their girth to make a 1cm-deep incision (this keeps them from exploding in the oven as their juicy flesh plumps up). During the last hour of cooking, pop the apples in the pan alongside the pork. Check after 30 minutes, basting them with the pork juices. They should take 45 minutes to 1 hour to cook. Once they look nice and soft, drizzle a bit of honey over them. Baste with pan juices and pop back in the oven for a few minutes, until the honey coating has started to caramelise.
4.
When the pork is cooked and the juices run clear, transfer it onto a serving plate, keep warm and leave to rest for 15 minutes. To make a quick gravy, place the roasting tray with the pan juices directly onto the hob, over medium heat. Scrape in any residue stuck to the pan. Add the juice or cider. Let it bubble up and reduce by half. Taste. Season, as needed. Add a drop of honey if you've used cider and it needs a bit of sweetening. Drizzle gravy over pork and serve with rosemary mash, broccoli and carrots.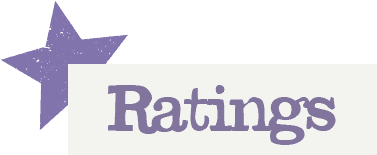 You'll need to log in to leave a rating & comment