Reddy, Bready, Go
4 people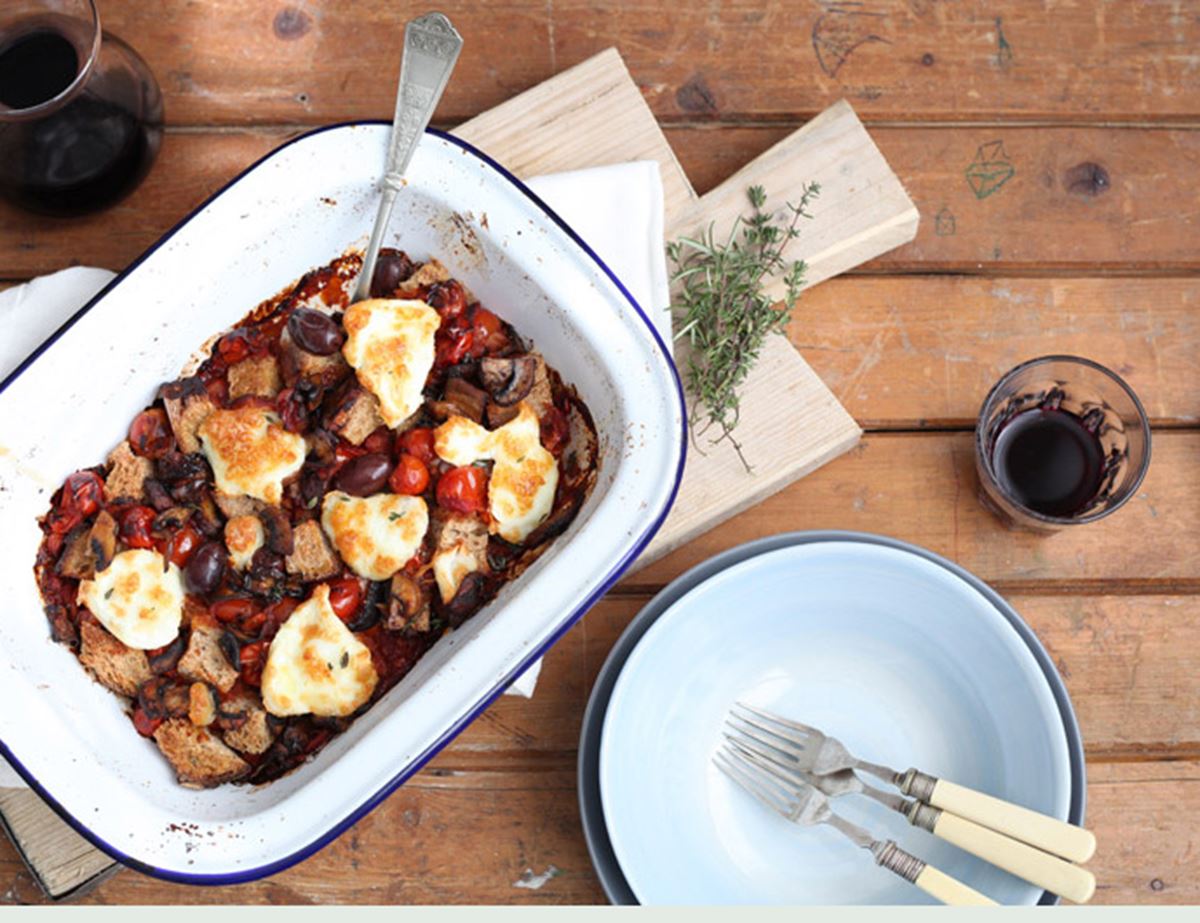 This is the perfect way to use up the last of a good loaf of bread. And there are lots of different veggies you can sneak in here, too.*
Ingredients
3-4 slices of stale bread, broken into crouton-like cubes
A glug of olive oil
1 onion, peeled and finely chopped
1 large carrot, finely diced
3 garlic cloves, peeled and chopped
Sea salt and freshly ground pepper
2 x 400g tins of tomatoes
1 glass of wine, red's best but white'll do
A handful of olives, stoned (optional)
A handful of fresh basil or thyme leaves
1-2 balls of mozzarella or about 150g grated cheddar
*Here are a few ideas for veg to add in: Mushrooms - Thinly slice a punnet of mushrooms and cook in butter or oil till golden. Mix into tomato sauce before pouring over the bread. Celery or celeriac – add a handful of finely diced celery or celeriac to the tomato sauce base, along with the onion and carrot. Chard, kale or spinach – finely chop and swirl through the tomato sauce before pouring over the bread.

Method
1.
Heat your oven to 200C/Gas 6.
2.
Arrange the crunchy bread chunks in a large baking dish so it pretty much covers it, leaving a few little gaps between each piece of bread. Gloss with a little olive oil. Toast for 5-10 mins in the oven, just until golden. You want your bread pretty much rock hard - it'll soften in the sauce.
3.
For the tomato sauce, warm a large sauce pan. Add a splash of oil. Swirl in the onion and carrot. Cook till softened. Add the garlic. Season.
4.
Tip in the tomatoes. Squish the toms if you're using whole rather than chopped tomatoes. Let it bubble a few mins, till it starts to thicken up. Pour in a glass of wine. Let it cook into the sauce. Stir often. You want your tomato sauce a bit loose and watery so your bready bits can soak it all up.
5.
Add the olives. Taste. Adjust seasoning. Add a few chopped basil leaves or leaves of 2-3 sprigs of thyme. Swirl in. Save some herbs to finish the dish. Pour the sauce over the bread till evenly covered.
6.
Dot torn bits of mozzarella or scatter grated cheddar over the top.
7.
Bake for 15-20 mins, till the cheese is melted and bubbly and the dish is warmed through.
8.
Gorgeous with a big lemon-dressed salad.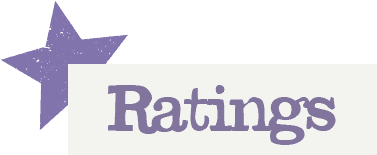 You'll need to log in to leave a rating & comment