Pulled Chicken with Ruby Grapefruit & Charred Romaine
2 people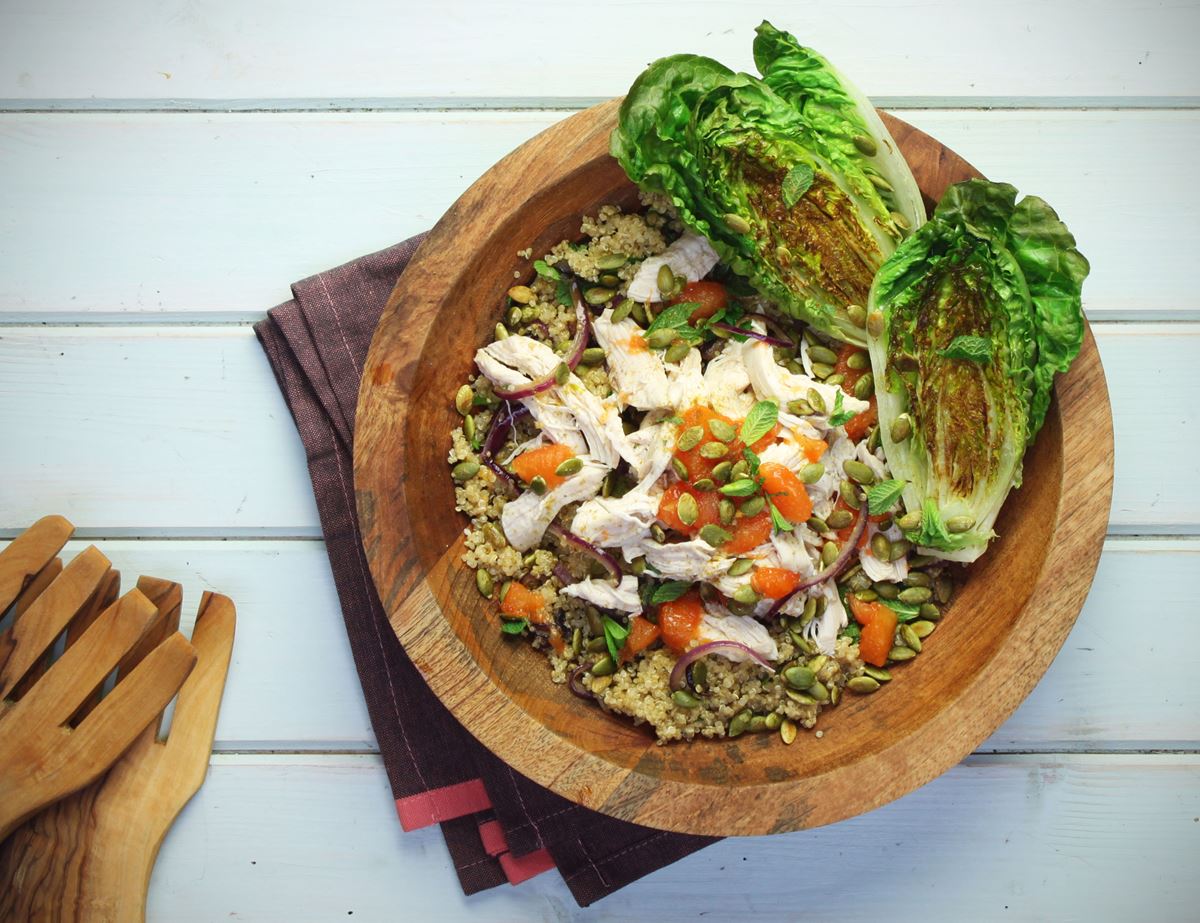 Grab your coat, you've pulled chicken. Poached in grapefruit then shredded, our high welfare chook is the star of tonight's supper. Griddling crunchy lettuce adds smokiness, while the grapefruit sauce is a sweet and sour finishing touch.
Ingredients
2 grapefruit
300ml cold water
2 skinless, boneless chicken breasts
1 red onion
½ tbsp + 2 tsp olive oil
Sea salt and freshly ground pepper
2 tbsp honey
1 mini romaine lettuce
25g pumpkin seeds
150g quinoa
A handful of mint
1 tsp ground cumin

Method
1.
Squeeze the juice from 1 grapefruit into a deep frying pan or wok. Add 300 ml cold water. Set the pan over a medium heat and bring to a gentle simmer. Add the chicken breasts to the pan and pop on a lid. Simmer for 15 mins till the chicken is cooked through.
2.
Meanwhile, peel and finely slice the onion. Heat a pan for 1 min. Add ½ tbsp olive oil and add the onion with a pinch of salt. Cook for 3-4 mins, stirring occasionally, till just softened. Add ½ tsp cumin and stir together.
3.
While the onion cooks, rinse the quinoa under cold running water. Tip it into the onion pan. Stir for 1 min to lightly toast the quinoa and coat it in the spiced onions. Pour in 300 ml boiling water. Pop on a lid and cook for 15 mins till the water is absorbed. Remove the lid and leave to cool slightly.
4.
When the chicken is cooked through, lift it out of the pan and put in a bowl. Pour over the poaching liquor. Cover with a plate or cling film to keep warm.
5.
Slice the skin off the remaining grapefruit. Hold the grapefruit over the pan you cooked the chicken in and use a sharp knife to slice out the segments into the pan. Squeeze the membranes into the pan to get any remaining juices. Pour in 2 tbsp honey. Put the pan on a low heat and cook for 10 mins till syrupy.
6.
Warm a frying pan over a medium heat. Tip in the pumpkin seeds and toast for 3-4 mins till popping and nutty smelling. Tip into a small bowl.
7.
Halve the lettuce, keeping the root on as this will hold the lettuce together. Drizzle each half with 1 tsp olive oil. Add to the frying pan, cut-side down. Cook for 5 mins till charred on the bottom. Remove from the pan and place on 2 warm plates.
8.
Shred the mint leaves. Stir most of them into the quinoa, then heap it onto the plates. Pull the chicken into shreds using 2 forks. Add to the plates. Top with some grapefruit jam, a handful of the toasted pumpkin seeds and the remaining mint. Sprinkle over a pinch of cumin to serve.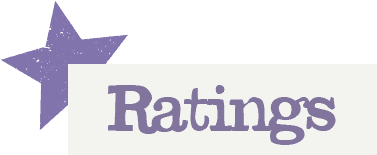 You'll need to log in to leave a rating & comment