Pork Loin Chops with Pickled Balsamic Cherries
2-2 people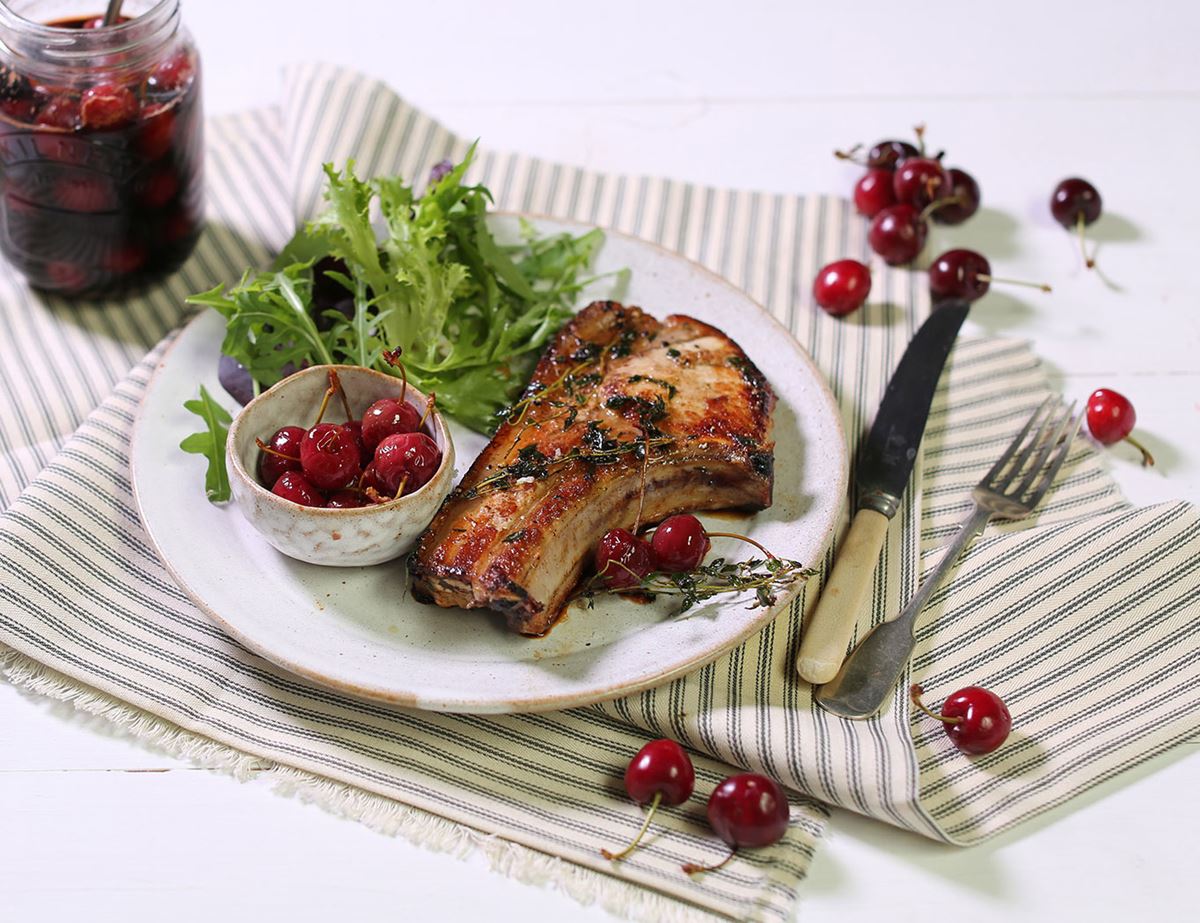 Short season cherries are here preserved in a sweet, herby vinegar and delicious served with our tender pork loin chops. You will have a few more servings of cherries at the end so try them with roasted lamb or with oozy brie on crusty bread.
Ingredients
FOR THE PICKLED CHERRIES
125ml balsamic vinegar
100g caster sugar
5 thyme sprigs
1 tsp fennel seeds
1 tsp caraway seeds
50ml cold water
½ tsp salt
250g cherries
Freshly ground black pepper
FOR THE PORK LOIN CHOPS
2 Pork loin chops
Sea salt
Freshly ground pepper
1 tbsp olive oil
50g butter
2 thyme sprigs

Method
1.
To make the pickled balsamic cherries, put the balsamic vinegar. Sugar water, thyme sprigs, fennel seeds and caraway seeds into a medium pan. Add the salt and pepper and place on a medium heat and bring to a bubble. Set aside to allow the flavour to develop for a couple of hours if you can.
2.
Pour the vinegar through a sieve into a jug then pour the strained vinegar back into a clean pan. Place on the heat and bring to a bubble. Add the cherries and simmer for 5 mins. You can pit the cherries before you add them to the pan if you prefer. Use a cherry pitter or push a chop stick through the cherry to push out the stone.
3.
Lift the cherries out of the pan into a sterilised jar. Cook the liquid for a further 5 mins then pour the liquid over the cherries. Leave to cool.
4.
To cook the pork chops, warm a large, heavy based frying pan on a medium-high heat for 2 mins. Rub the pork chops with salt and pepper. When the pan is warm, drizzle in 1 tbsp olive oil. Add the chops to the pan and cook for 5-6 mins.
5.
Turn the chops over and fry for 4 mins. Add the butter and thyme sprigs to the pan. Cook for a further 2 mins, using a spoon to carefully baste the pork with the butter.
6.
Transfer the chops to a warm plate, pouring over the butter and cover loosely with foil. Leave to rest for 5 mins.
7.
Serve the chops a spoonful or two of the pickled cherries. This recipe will make more pickled cherries than you need for two chops. They will keep for 2 months in the sterilised jar. Also delicious with lamb or oozy brie.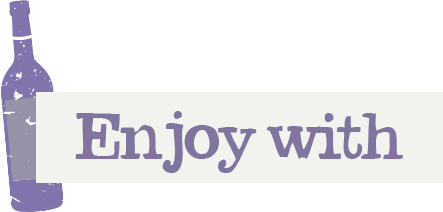 (£1.58 per 100g)

Variety and colour will vary depending on the season.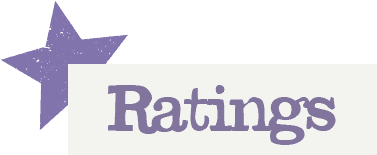 You'll need to log in to leave a rating & comment