Pork Belly Chops with Salsa Verde
2 people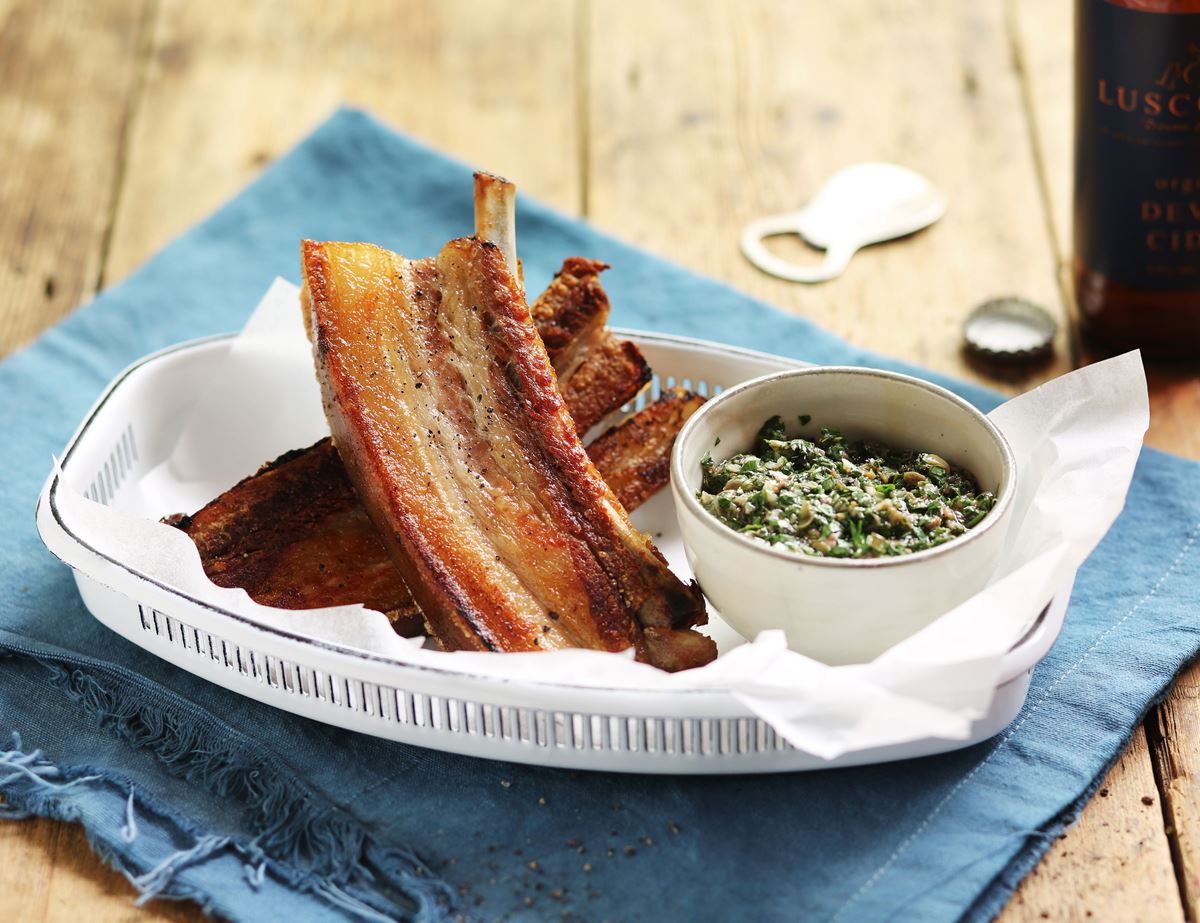 Fancy a slow roast Sunday lunch for two? Try these pork belly chops. They're double cooked so you get meltingly soft meat and golden, crispy fat. Delicious with a sharp salsa verde spooned over the top.
Ingredients
500g bone-in pork belly chops
Sea salt
2 garlic cloves
4 anchovies, drained
1 tbsp capers, drained
15g flat leaf parsley, leaves only
15g basil, leaves only
2 tbsp red wine vinegar
2 tbsp extra virgin olive oil
Freshly ground pepper

Method
1.
Preheat your oven to 160°C/Fan 140°C/Gas 3. Pat your pork belly chops dry with kitchen paper and rub a pinch of salt into each one. Loosely wrap them in foil and pop them in a baking dish. Slow roast in the oven for 2 hrs 30 mins till the belly chops are tender.
2.
While the chops slow roast, make the salsa verde. Peel and crush the garlic cloves. Pop them in a bowl. Finely chop the anchovies and capers and stir them in.
3.
Heap the parsley and basil leaves up on your board. Rest the tip of your knife on the board and, moving your knife side to side, finely chop the herbs. Add to the bowl with the vinegar and olive oil. Add a good crack of black pepper. Stir, taste and add more salt and pepper if you think it needs it.
4.
After 2 hrs 30 mins, take the pork belly chops out of the oven. Carefully unwrap them (mind the steam). They should be tender when pressed with a fork and the meat will have pulled away from the bone. Let them rest for 15 mins.
5.
Warm a heavy-based frying or griddle pan over a high heat till the pan is smoking hot. Add the pork belly chops. Fry for 2 mins on each side till the pork chops are golden and crisp. Serve the pork chops with the salsa verde. Mashed potatoes and buttered greens are great on the side.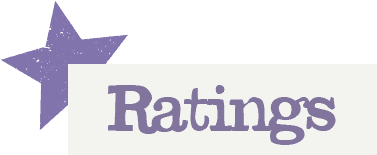 You'll need to log in to leave a rating & comment