Plum, Basil & Lime Ice Cream
4-8 people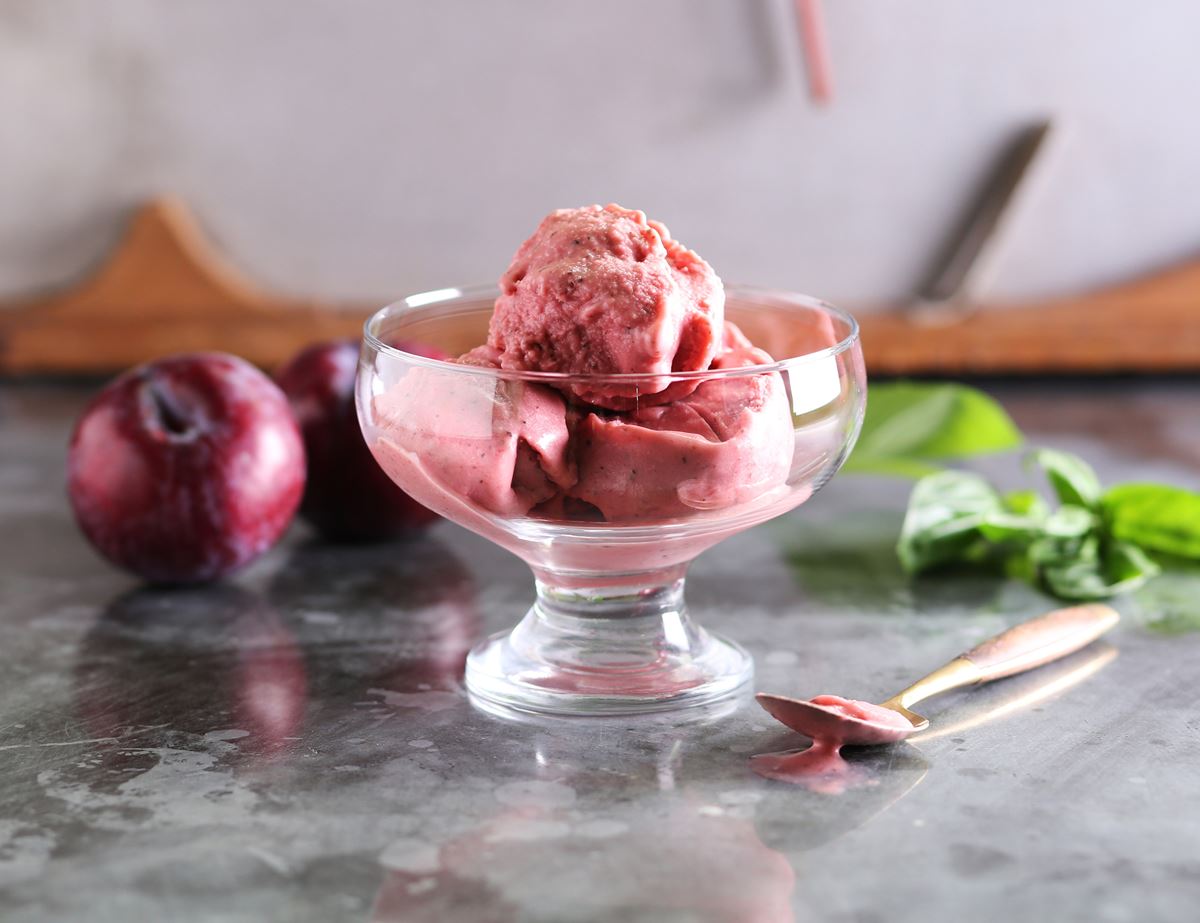 Summer plums make unlikely chums with fragrant basil and tangy lime for this refreshing pink ice cream. Perfect served with stewed summer fruits, in a cone or simply scooped out of a bowl on it's own.
Ingredients
400g plums
50ml water
175g caster sugar
A handful of basil, leaves only
1 lime, zest only
300ml double cream
100g natural yogurt
Prep: 20 mins + freezing | Cook: 10 mins

Method
1.
Tumble the plums into a pan and pour the cold water. Set over a moderate heat and bring to the boil, then cover the pan and reduce to a gentle simmer. Cook for 10 mins, or till the flesh of the plums is very soft.
2.
While the plums are cooking, tip the caster sugar into a food processor and add the basil leaves. Grate in the lime zest and blend till everything is finely chopped together and you are left with a vibrant green sugar.
3.
When the plums are cooked, pour the contents of the pan into a sieve held over a large bowl. Use a wooden spoon to push the plums through the sieve until only the stones are left. Tip the basil sugar into the sieved plum flesh and stir well till dissolved.
4.
Pour the double cream into a separate bowl and whisk till firm.
5.
Stir the yogurt through the plums till fully incorporated, then add the double cream. Whisk everything together till well mixed and thick. Pour the mixture into your ice cream maker and follow the manufacturer's instructions to churn. No ice cream mixer? Pour into a freezerproof tub and freeze till solid, stirring with a fork every 2 hrs to break up any ice crystals till the ice cream is smooth. Store in a freezerproof tub in the freezer for up to 3 months.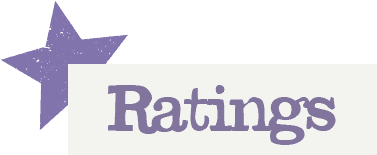 You'll need to log in to leave a rating & comment