Not quite Caesar, but quite like it
4 people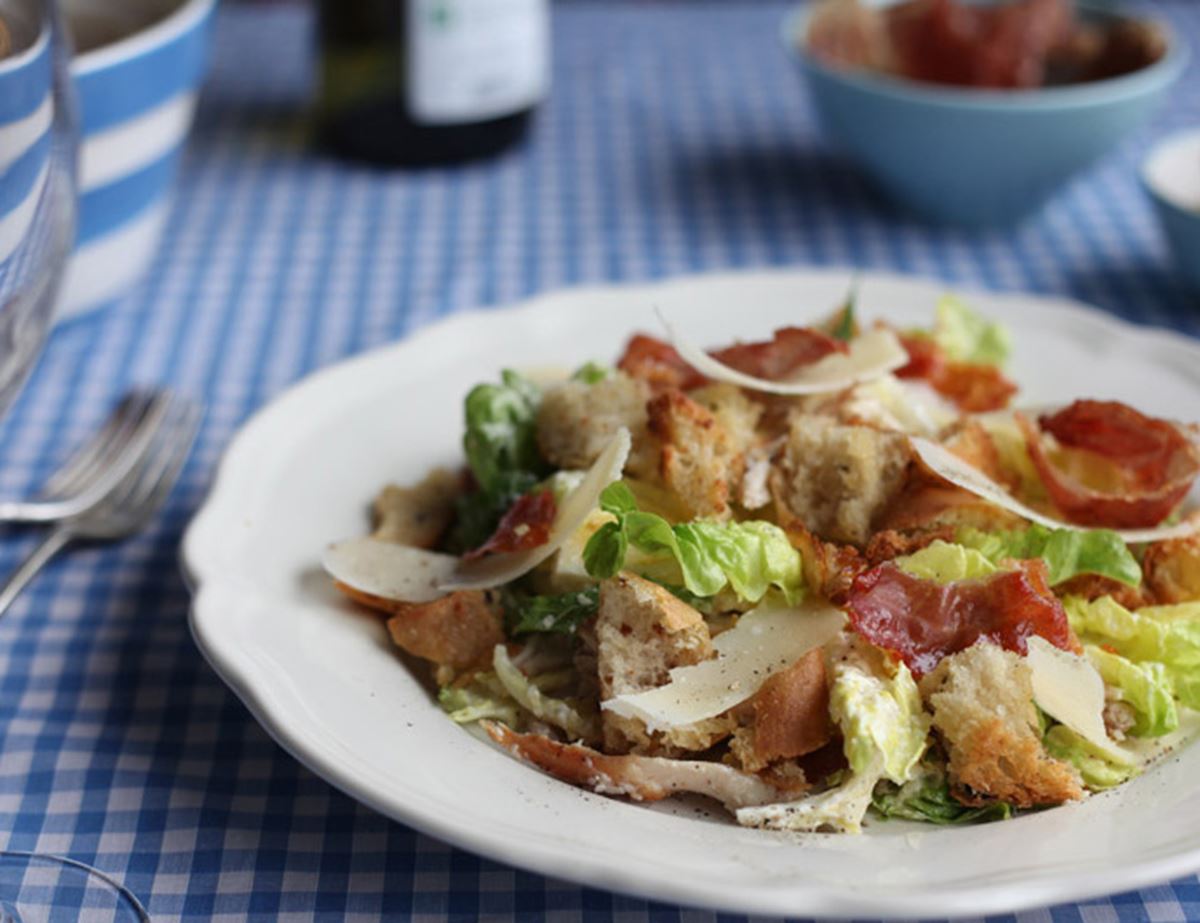 This gorgeous salad is our nod to the classic Caesar, but a touch lighter as the dressing is mayo and anchovy free. It's also completely adaptable. Take out the chicken, swap the Italian ham for bacon, add a poached egg to the top... Think of this recipe as a trampoline and let the ideas bounce.
Ingredients
2 mugs cold or freshly cooked roast chicken, chopped into bite-sized pieces*
100g Parmesan cheese
1/2 loaf olive ciabatta, sliced 2-3cm thick
2 garlic cloves
A few glugs of olive oil
6 slices prosciutto crudo or 8 slices of pancetta
Sea salt and freshly ground pepper
1 lemon, juice and zest
4 tbsp crème fraîche
A large head of lettuce, leaves washed and torn (or use rocket or mixed salad leaves – you'll need 2
A handful of fresh basil leaves (optional)

Method
1.
Use a vegetable peeler to shave off1/2 of the Parmesan to scatter over your salad at the end. Finely grate the remaining cheese in a bowl and set aside for your dressing.
2.
Tear the ciabatta into chunky croutons. Crush, peel and finely chop one of the garlic cloves.
3.
Place a large frying pan over high heat. When hot, add a little drizzle of olive oil and the prosciutto or pancetta. Sizzle until they start to go crisp and golden. Remove from pan and set aside.
4.
Keep the pan on the heat and use it, and the residual oil, to make your croutons. First, add the chopped garlic. When it's sizzling, add the torn bread hunks and a splash more olive oil, if needed. Once golden, remove the croutons with a slotted spoon or fork and set aside.
5.
For the dressing, crush the remaining garlic clove with a pinch of salt and pepper. Scrape into a large mixing bowl – one big enough to mix the whole salad in. Whisk in the lemon juice and zest, a good splash of olive oil, the finely grated Parmesan, a good pinch of pepper and the crème fraîche. Add more oil if it needs thinning. Taste and adjust seasoning, if necessary.
6.
Assembly time. Add the chicken to the bowl and coat in the dressing. Pile the salad leaves on top. Use your hands to fold them through the dressed chicken. Scatter the croutons over the top. Divide between plates. Crumble and use kitchen scissors to snip the crispy prosciutto/pancetta over the top. Finish with the Parmesan shavings and fresh basil leaves. Scrumptious washed down with a crisp white wine.
7.
* If you don't have leftover roast chicken to hand, roast 4 chicken drumsticks in a 200°C/gas 6 oven with a good pinch of sea salt, pepper, crushed garlic cloves and rosemary sprigs for 30-40 mins, or until the meat easily pulls from the bone. Cool. Remove meat. Roughly chop. Use the bones for stock. Bargain!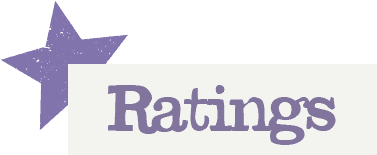 You'll need to log in to leave a rating & comment